Last Updated on May 27, 2021 by Kirsten Raccuia
Welcome to My Expat Interview Series. This is an insider's sneak peek to the truths and realities of expat life. Not just from my point of view but from expats around the world. They are sharing their stories with the dreamers, the movers, the curious. You! This time you'll learn about Ian's expat life in Abu Dhabi, in the UAE.
The idea behind this series is to share other expat stories because: 
1. You are probably bored to tears with me. 
2. There is a world of opportunities out there. Maybe reading these interviews will inspire you to follow a dream that is more attainable than you ever thought.
3. I'm selfish. And totally nosy. I want to learn about how other expats live around the world. As much as I love Malaysia, I'm still a Sagittarius (read feisty, independent, traveler) who's always ready for the next adventure. 
So, without further ado… Let's Dive into my Expat Interviews Series!
Tell me about yourself.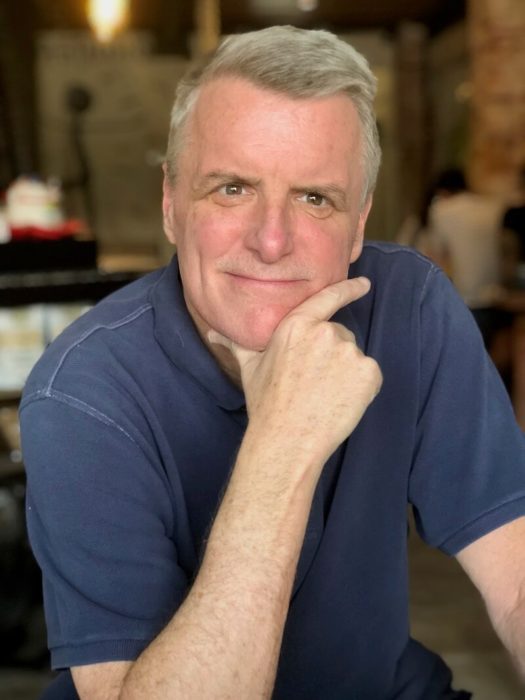 I'm Ian. I am 63 years old, and I'm married with three kids. My eldest is in NYC, and the two younger ones are in grade 7 and 10 here in Abu Dhabi.
I was born in the Chicago area, but I spent 20 years of my professional career in Miami. Then we moved to New York, where we lived for a dozen years before relocating here in September of 2014.
Why did you decide to move to Abu Dhabi?
There were a few reasons I decided to move to Abu Dhabi.
I've always wanted to live overseas. In the past, I've built wealth management, asset management, and private banking businesses around the world. So, I've always had an international business.
I've been offered a couple opportunities to move abroad, but the timing was never right.
In 2012, I realized that my earnings from my corporate career weren't ever going to come back to pre-financial crisis levels. I realized that my corporate income would probably end long before my income needs would.
My kids had gotten into a private school in New York City that cost $43,000 per kid. We were going to have to move out of Manhattan and into the suburbs, which really changed the equation for me. We loved living in the city, but I didn't want to do the commute thing.
I was offered this opportunity in Abu Dhabi at the same time that I recognized my financial equation. The timing was finally perfect.
Another reason to move overseas is the tax benefits. The federal earned income exclusion is a big thing.
What is the cost of living in Abu Dhabi like?
It is not cheap to live here, but it is spectacular.
While you can eat local food and it's cheap, there's a lot of five-star restaurants as well.
Booze is cheap. It's gotten more expensive because they put a VAT on top of it, but it is still relatively cheap here.
The living costs in Abu Dhabi may not be the cheapest in the world, but relative to the places you would live in the United States, this is a garden spot.
How have you supported yourself financially throughout your expat life in Abu Dhabi?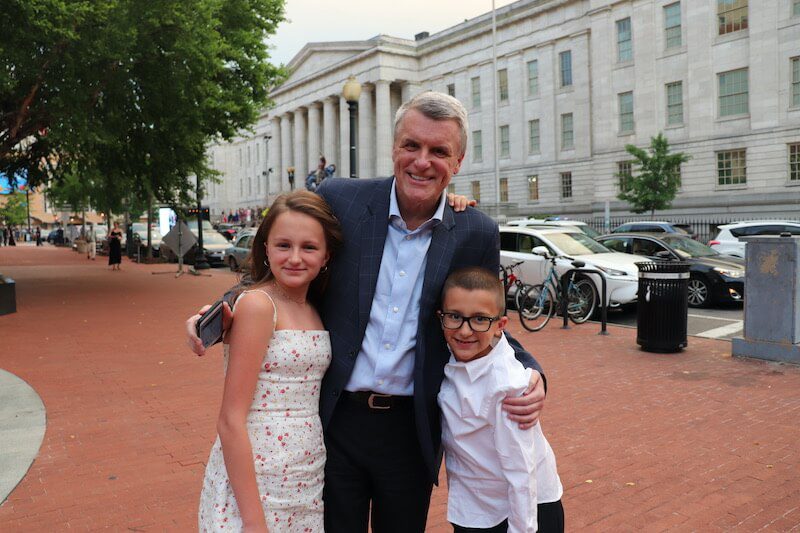 I run an asset management, wealth management, and private banking business for the second largest bank here, so that is how I support myself.
But one of the things I started to do back in 2013 was look into how to make money online. I really dialed into drop shipping, specifically high ticket items. Stuff that wouldn't sell on Amazon because it's really more specialized. Things that are typically $500 to $5000.
My wife and I bought our first stores in the Fall of 2015, and we now own and operate 8 revenue-producing websites that net us about five figures monthly.
We are well into seven figures in revenues from those websites, and that's what we'll do when we leave here.
What's your favorite thing about living in Abu Dhabi with family?
One of the big benefits of expat life in Abu Dhabi is that it's literally a playground here. It's just a spectacular place to live.
My son plays ice hockey, and my daughter figure skates. Today, after they finish, we are going to the beach. It's only 15 minutes from our condo, and they are amazing – Maldives pretty. From the ice rink to the beach in minutes. It's a fairyland here, a Disneyland for adults.   
Because two of the largest and best airlines in the world are based in the United Arab Emirates (Emirates and Etihad), the travel options pre-pandemic were abundant. One of the greatest things about living in Abu Dhabi is that it gives us a chance to travel to Asia, which you really can't do from the United States.
Was it easy to make friends? Do you socialize mainly with locals, expats, or both?
We mostly socialize with expats because there are eight and a half expats for every local person here. Although I do work with some local people.
Are there any negatives about expat life in Abu Dhabi?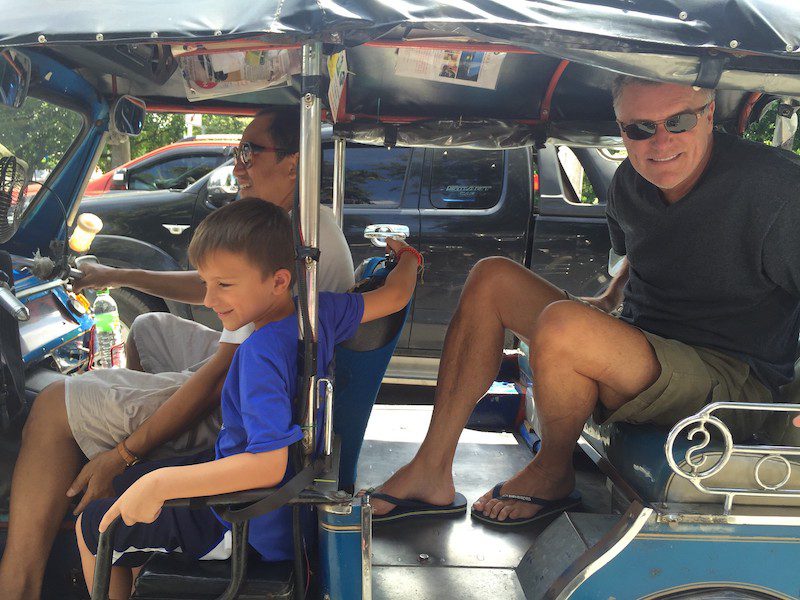 The only real negative about Abu Dhabi living is that the summer is beastly hot. When you can travel, people leave. But since the pandemic, we've had to suffer through the horrible heat. 
That, and the cost of living in Abu Dhabi is expensive.
If you could give one piece of advice to people moving to Abu Dhabi, what would it be?
My best tips for living in Abu Dhabi are to keep an open mind and be flexible.
When you go to another country, you have to adapt. You can't get past that. I'm always the only American in the room.
I work with a lot of Indians and Arabic-speaking folks from countries like Egypt and Jordan. So, it's very multicultural. Sometimes people will break out in a language or a dialect that's easier for them to converse in – it's just great. I mean, whatever is faster to make the point.
So, you just have to be very flexible, I think.
What does home mean to you?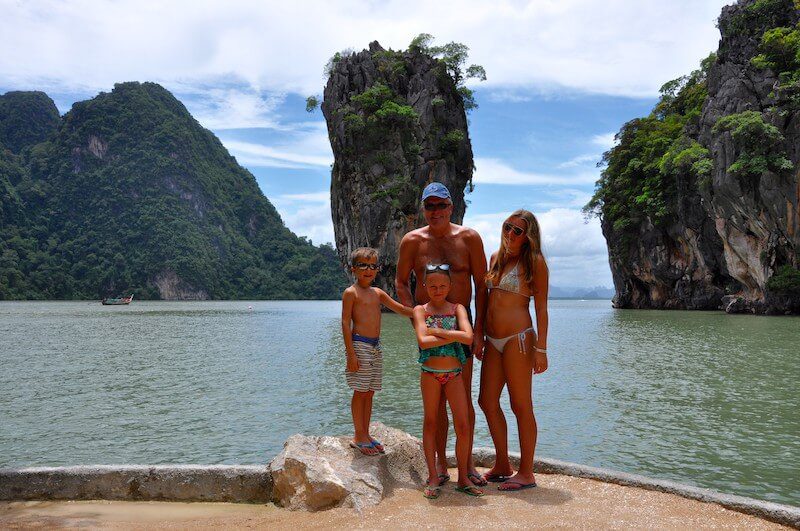 When people ask me where home is, I don't have a great answer. I don't think of home as a concept.
It's not New York City, nor Miami, even though we spent a lot of time there.
I stay in touch with my friends and family and visit them, but I don't have a requirement to be physically in the United States. So, I spend all of my time looking at options for us to live after here.
What do you miss most about the US?
Customer service.
I mean, if you can get somebody's attention when you're overseas, you're lucky.
People here do like they do everywhere. They just nod their head and say, "Yes, yes, yes," when they have no idea if they can deliver. I face that at work every day. It's just crazy.
So, customer service is the big one. And free drink refills!
What's the biggest adjustment you've had to make as Abu Dhabi expats?
The most significant adjustment is always fitting into the culture and learning what it's like in the workplace.
Life in Abu Dhabi isn't that hard because of all the expats. But working here is a different thing to navigate. There are lots of quirks when you're on the job.
How is the quality of life in Abu Dhabi–in terms of safety, healthcare, and work-life balance?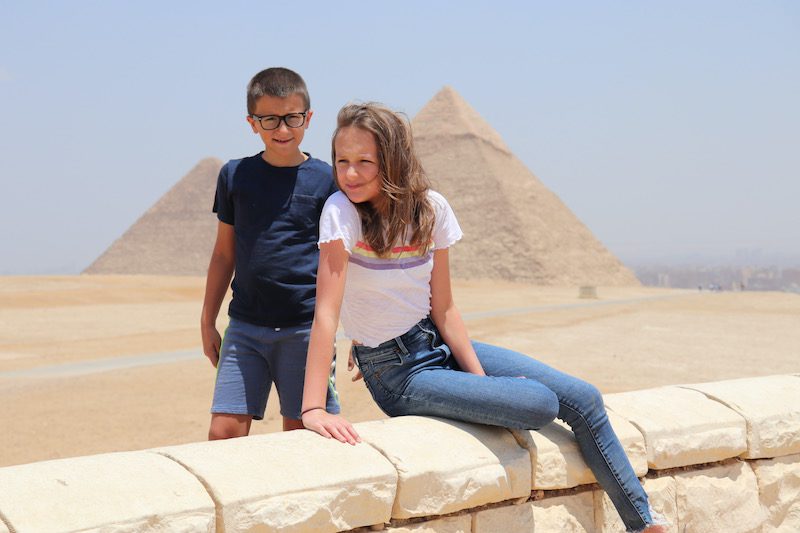 When you live in Abu Dhabi, the quality of life is pretty outstanding.
The healthcare here is amazing.
In 2018 I was sick and needed surgery. I went to the Cleveland Clinic, and they told me it would be a difficult time. They asked if I wanted to go back home and get it taken care of there, and I looked at them like they were crazy.
I spent three weeks in hospital and had two surgeries, and I literally didn't pay $1 out of my pocket.
Everything is new here, including the place I live. All the roads are perfect. We live in an oasis in the desert, and this is one of the safest places in the world. It's world-class.
As an American late in his career, I get a lot of sway here. My work-life balance is much different, much better. Now, I get 30 days of paid leave. Back in the US, I didn't take more than 2 1/2 weeks of vacation if I was lucky, and then I was on call the whole time–not really off. That's a huge difference.
Do you feel like you fit in culturally?
I fit in culturally very well. I've always adapted and have never had that problem of culture shock. And there is a huge expat community, so that makes it easier.
What do you know now that you wish you'd known when you first moved?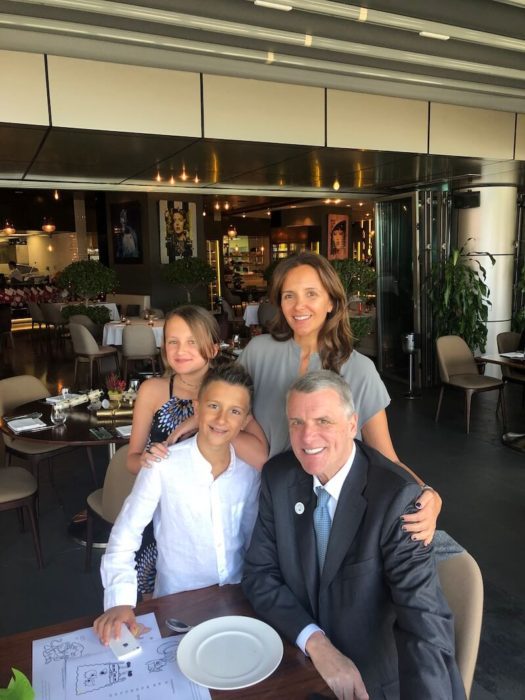 I wish I would have moved to Abu Dhabi 10 years earlier. If you can get a job and leave the United States, particularly later in your career, you have more of a career runway.
Before, I was traveling 120-130,000 miles a year. I was 25 pounds heavier than I am today. I had offices in 12 time zones and an enormous amount of pressure. It's probably what led to some of my health issues in 2018.
I probably wouldn't have made as much money, but when you look at the expat tax advantage, I think I would have been ahead of the game.
My life is incredibly better than it ever was in the United States.
---
Ian, thank you so much for being a part of my expat interview series. I loved learning about your life there. It's so dramatically different than life in Penang. Can't wait to check it out someday. Who's with me?
SAVE THIS POST FOR LATER BY PINNING IT