Put on your bib. You're about to start salivating. This list of Penang cafes is all about indulgence. As far as I'm concerned, it's totally acceptable to have dessert first. Actually, if you want, have 2 desserts and skip the main course altogether. No one here is judging. And YOLO. These Penang cafes are going to make it easy for you because not only do they excel in the sweet stuff, the rest of their food is just as drool-worthy.
So, this is where you can have your cake and coffee and appetizers and mains, too.
It's extremely difficult to pick the best café in Penang. So, I didn't. Instead, I chose the best 21 Penang cafes. You're welcome…
Let's start munching…
Black Kettle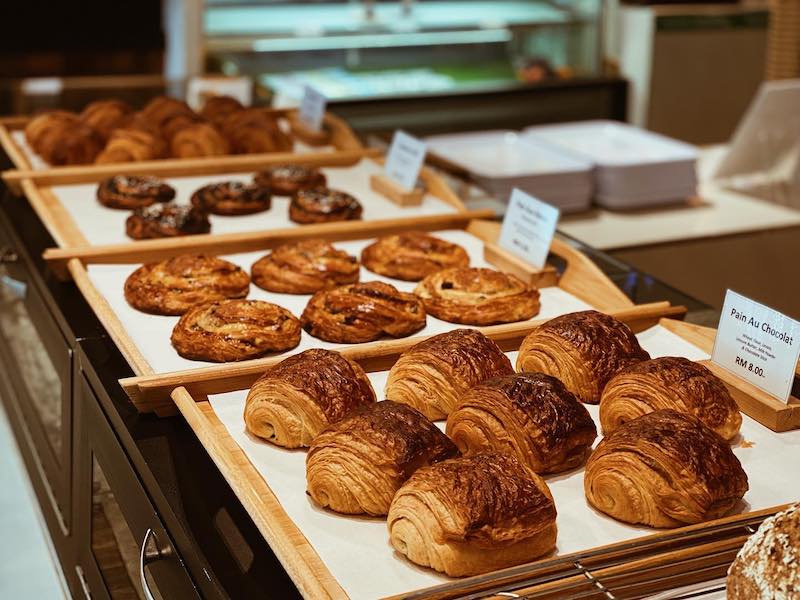 Black Kettle has been a staple on the Penang café scene for a while now. It's right across from that cute historic fire station in the heart of Georgetown. It's quite a spacious place, especially when compared to the other shophouse cafes on this list. They also have events and art openings upstairs in their gallery.
They have a full-scale bakery that makes gorgeous bread and pastries daily. And that's reason enough to go there, but their main dishes are just as tasty. Try their truffle Alfredo pasta (RM25) or their Hainanese Chicken Chop (RM24).
Since it's a bakery, you need to try all their desserts. They change regularly.
Right now, they are offering a couple of specials. A Duo Package for 2-3 people. It's 2 starters and 2 mains for RM65. Or a Family Package for 3-4 people at RM120 – it's 2 starters and 4 mains.
Address: 105 Beach Street, George Town, Penang 10300
Contact: Black Kettle
Chapel Street Cafe, Belle and Cream and Yun
(My fave Penang cafe for getting away)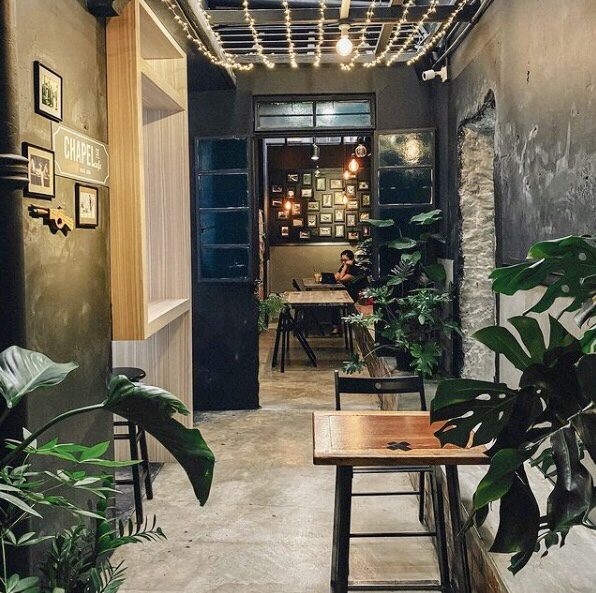 This Penang café is basically 3 in 1:
Chapel Street Café is a plant-filled escape from the hustle and bustle of life. It's minimalist yet cozy and warm at the same time. And it's in the middle of an unassuming neighborhood.
Belle and Cream is a dessert haven.
Yun is all about homemade ice cream and gelato.
So, start with Chapel Street's Atlantic Sourdough with smoked salmon (RM26) but leave room for at least 1 if not 2 desserts. Why be shortsighted?
Belle and Cream specialize in Basque burnt cheesecakes (RM18) – try the lemon curd meringue if they have it. Otherwise, their big fat cookies are always a good option.
But wait, there's more.
Yun has ever-changing unique gelato flavors worth a try: check out earl gray, matcha, and supreme Oreo (RM10).
Chapel Street is a fab Penang lunch café because you really feel like you're getting away from it all and can spend the entire afternoon divulging.
Adress: 14 Medan Lim Cheng Teik 10250 George Town, Penang, Malaysia
Contact: Chapel Street, Belle and Cream, Yun
China House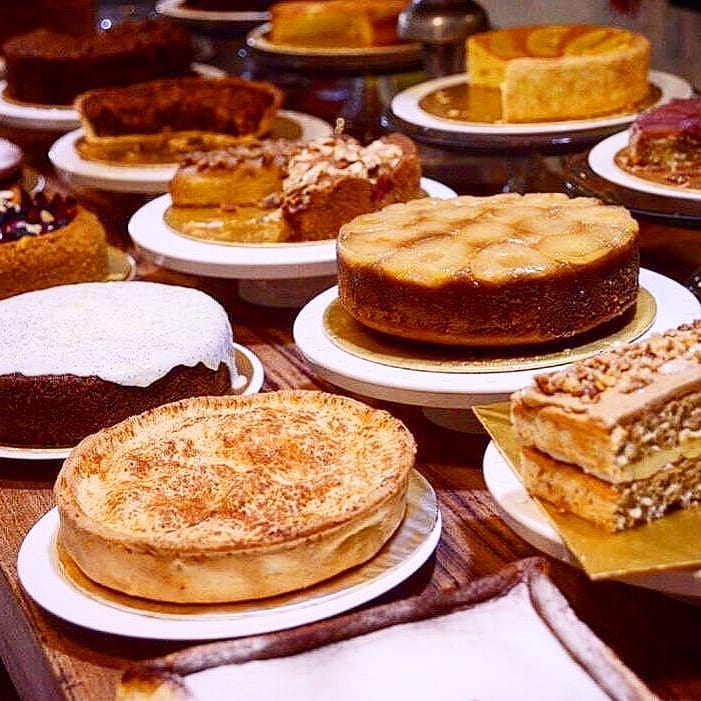 No list of Penang cafes would be complete without China House.
It's been around forever and has a few different menus to choose from. However, the biggest draw is the absurdly divine cake selection. It's probably one of the most famous dessert cafes in Penang.
China House is 3 heritage buildings, linked by an open-air courtyard and converted into 14 spaces comprising shops, cafes, restaurants, galleries, live music and a bakery.
Yes, they have a couple of bars. And yes, they have live bands (when allowed). And they are all worth checking out. But really, it's all about your sweet tooth here. They offer 30 drool-worthy cakes each day, and if you can't decide on just one, you can buy 10 slices for the price of 9. So, who needs 1 cake when you can try 10?
My faves are their dark chocolate with coconut and chocolate pistachio cake, but I'm still doing my best to try them all. Gotta do my part to support them, ya know. It's for them, not me. Swear.
Adress: 153 & 155, Lebuh Pantai and 183B, Lebuh Victoria 10300 George Town, Penang, Malaysia
Contact: China House
Constant Gardener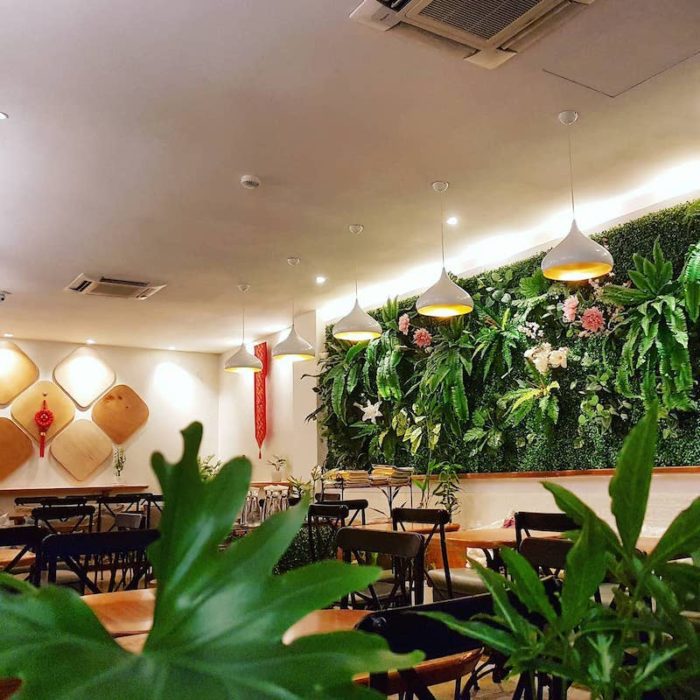 What's great about this Penang café is its dedication to the coffee craft.
Throughout this entire last year, they've been working tirelessly on the quality of their water filtration system. For them, it's not just about the beans. It about everything that goes into a good cuppa.
They are a tiny multi-roast coffee shop serving specialty beans from around the world, single-origin hot chocolates, and infusion teas. For dessert, they specialize in espresso burnt cheesecake and ice creams.
They also have pure pressed juices, but why go to a coffee shop for fruit and veg? Seems silly, dunnit?
Address: 9 Lebuh Light, Ground Floor, Penang Chinese Chamber of Commerce Building 10200 George Town, Penang, Malaysia
Contact: Constant Gardener
Norm Café Penang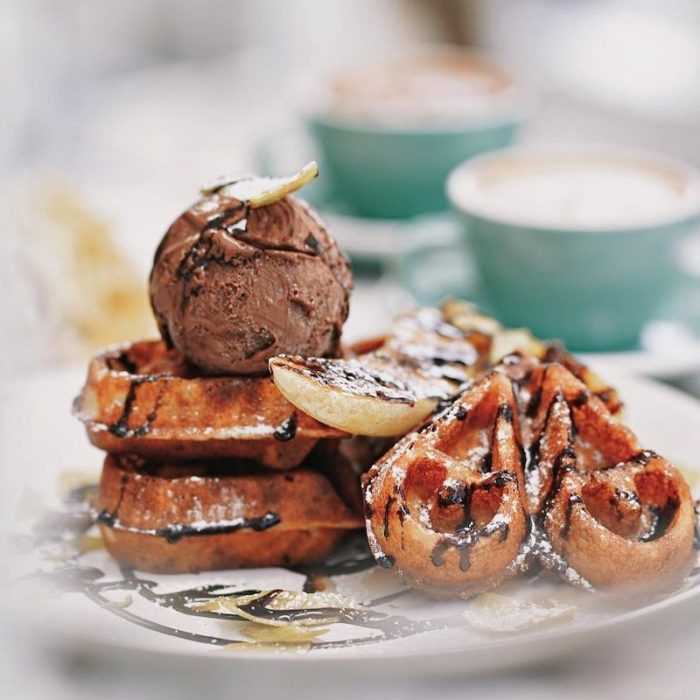 Norm has been around for a while, and their new, larger space is bright and airy. It's pretty minimalist but has warm wood accents and plenty of plants to prevent it from feeling sterile.
Norm is known for its specialty coffee and homemade waffles. I def suggest the Monkey Business dessert waffles with bananas, chocolate ice cream and sauce. I mean, how could you go wrong?
They also serve unique teas and cocktails.
At the moment, they are closed for the MCO but will be back full steam whenever we are allowed to be full steam ahead.
Address: 260c, Lebuh Carnarvon 10100 Georgetown, Penang, Malaysia
Contact: Norm Café Penang
Rainforest Bakery and Mugshot Café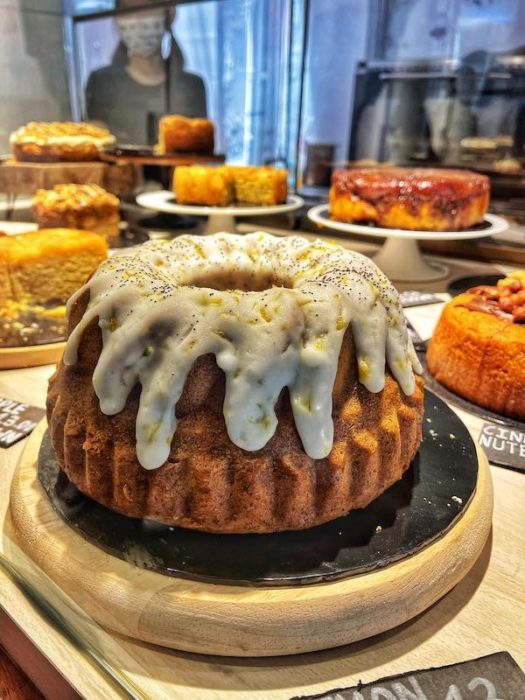 This is a 2-fer. Rainforest Bakery makes scrum-didly-umptious freshly baked goods, hence the name. They range from sweet croissants and bagels to muesli bread and raspberry chocolate layered cake. It's pretty much bakery heaven.
Mugshot, which is right next door, has all the coffees, teas, matcha, juices and smoothies. They also serve a small menu of fabulous breakfasts using the Rainforest Bakery's bread. Think bagels with cream cheese and smoked salmon (RM13), scrambled eggs and ham on toast (RM15.60), or yogurt parfaits (RM13). And they recently added a couple of pastas (RM29) to their lineup.
They also hired an in-house baker to make unique cakes for a dessert table, so get ready to try it all when they reopen for dine-in. Until then, just check with them about what's on offer, as it changes.
So basically, you can go between the two cafes and get your sugar-high for the month.
Address: 302, Chulia St, Georgetown, 10200 George Town, Penang
Contact: Rainforest Bakery, Mugshot
Fuku Eatery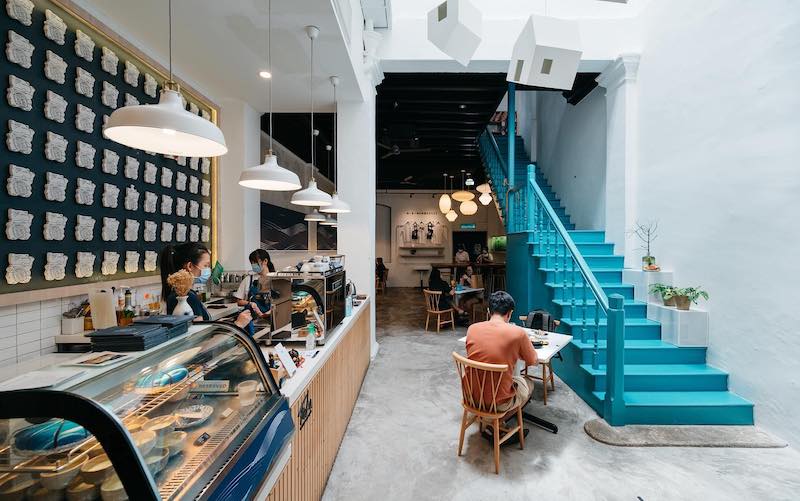 Fuku Eatery is a Penang café serving up fusion Japanese food. It's hidden inside Mano Plus, a lifestyle store with all sorts of distinctive designs.
Head there for all your Japanese comfort foods, think salmon teriyaki bento boxes (RM24.90), unagi omurice (RM23) and chicken katsu (RM 16), but not sushi.
Their current dessert menu is limited but don't worry, you'll be ok. You can still get creme brulee, black sesame cheesecake, earl grey Ferrero cheesecake, charcoal double-matcha Swiss roll or pandan coconut lime Swiss roll. If you can't choose just one, get a piece of all 4 for RM55
Address: 37 A&B, Lebuh Pantai, Georgetown 10300 George Town, Penang, Malaysia
Contact: Fuku Eatery
Macallum Connoisseurs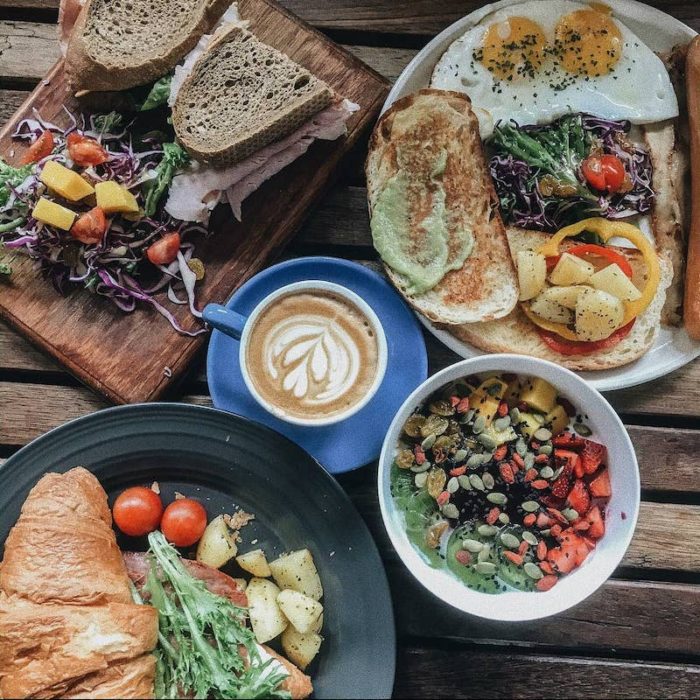 For all you coffee snobs out there, and you know who you are, this place caters to you.
It's one of the biggest Penang cafes and great for a gathering (insert snarky tone here) in 2037 when we are allowed to see friends again. But until then, it won't be difficult to stay far away from your neighbors when it reopens for dine-in.
It's got a very industrial-chic vibe with polished cement floors and metalwork throughout. But there is loads of natural light and various seating nooks.
Anyway, they take all things coffee very seriously. They have a coffee academy and an on-site roastery. So, you can get delectable meals, a bag of freshly roasted coffee, and learn how to make latte art.  
They rotate beans from around the world, so you'll have a lot of options. Not to mention you can get filtered coffee, pour-over, clever dripper, and AeroPress coffees. And if you don't know what the hell any of that is, you're not alone. Good thing is, they do. So, all you have to do is chat with their lovely barista to get what you want.
If you know your doppio ristrettos from your clever dripper coffee, this cafe in Penang will win your heart.
They have an MCO special for discounts. Check it out because their food is yum. Try the beef insanity burger and the grilled salmon.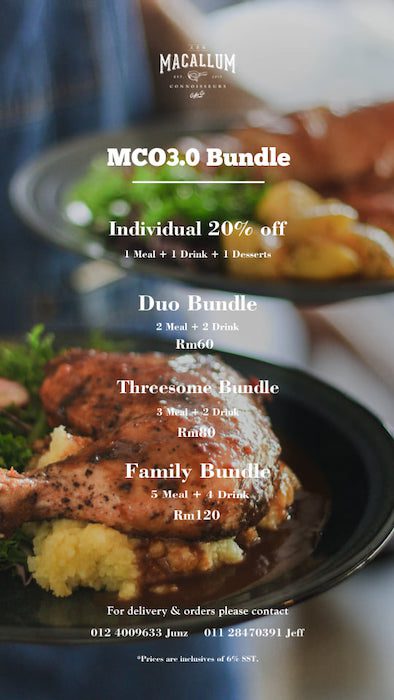 Address: 1 Gat Lebuh Macallum 10300 George Town, Penang, Malaysia
Contact: Macullum Connoisseurs
Norm Micro Roastery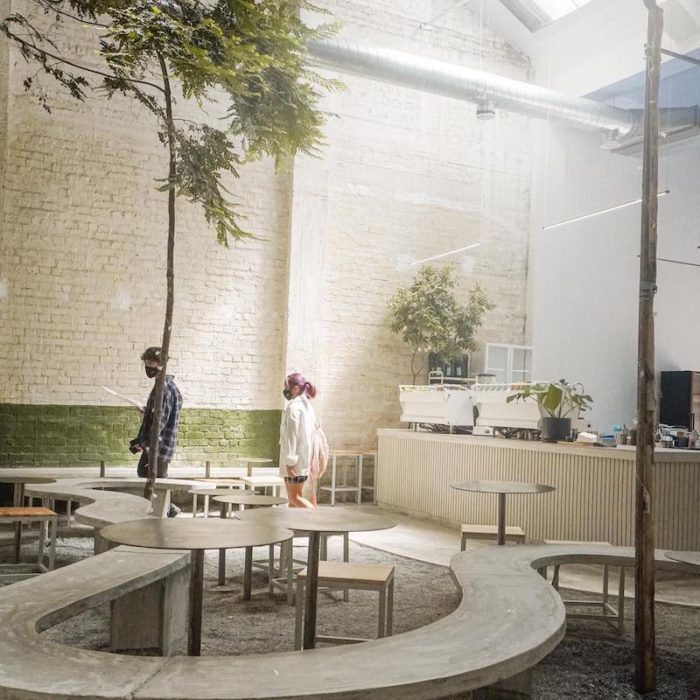 Norm Micro Roastery opened in 2019 and is another minimalist chic café in Penang. It has super high ceilings and sizeable skylights, allowing the sun to spill in, so the gray cement space is pretty open and bright.
The coffee-centric Penang café gets its beans from Johor. It is also known for its buttermilk fried chicken (RM30 for a half chicken, RM50 for a whole) and tiramisu (RM15). In addition, they usually have an extensive menu of everything from healthy granola bowls to not-so-healthy but rich risottos. However, at the moment, it's pretty limited and changes regularly.
Their current pizza menu has:
Portobello pesto (RM35)
Smoked bacon and chorizo (RM35)
Pulled pork caramelized apple (RM32)
Address:: 13, Gat Lebuh Gereja 10300 George Town, Penang, Malaysia
Contact: Norm Micro Roastery
Urban Daybreak

(my fave Penang cafe for healthy nibbles)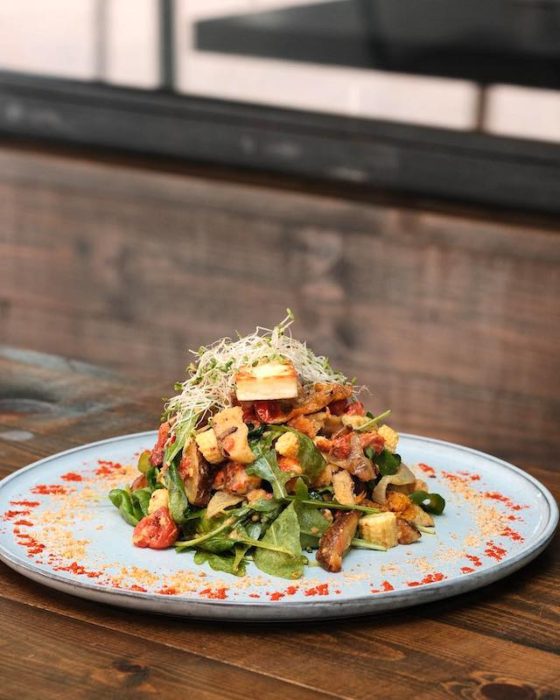 This tiny Penang café may be small but makes up for it in super flavorful grub. This place doesn't just do the basics. Everything has a twist and an added touch or two. 
They have some very tasty vegetarian options like the cold roast salad– grilled halloumi, pumpkin, peppers, red onions, potatoes and tomatoes (RM26). And the avocado smash with sourdough toast, homemade guac, poached egg, feta, roasted cherry tomatoes and cider beetroot puree (RM24).
They are known for their fried chicken waffle, but I've yet to have it. They also have cold-pressed juices if you want to be healthy or something, but y'all know I'd go for the fried chicken and waffles first.
For dessert (ok, it's a breakfast dish, but who's counting), try their Prospector Hot Cakes (RM20.5). Imagine hot cakes stuffed with chocolate and banana, with berries, maple drizzle and vanilla yogurt on top. Seems like dessert to me.
And they really have their plating down. It's def a little art on your plate. If you haven't been to this café in Georgetown, Penang, you're missing out.
They have an outlet in Kuala Lumpur, so you can get your fix if you live there.
Address: 338, Lebuh Pantai, George Town, 10300 George Town, Pulau Pinang
Contact: Urban Daybreak
Wheelers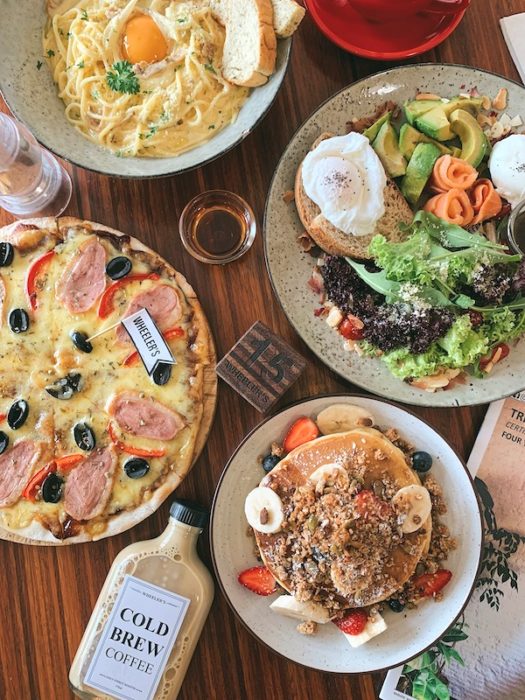 Ooh, where to begin with Wheeler's? They've been here as long as I have, but I only tried them this year when a friend suggested we go. I assumed it was a crappy café on Love Lane and never even went inside. LAME of me for sure. 
The two-story café is really charming with blonde woods and rattan touches.
Wheelers have a lot of everything on their menu. It's large and in charge. They are a coffee lovers café, with insanely good food and a bar. What more could you want?
For the coffee addicts they have various single origin premium coffees to buy with descriptions like floral, creamy, and brown sugar sweetness.
They also have cocktails and divine smoothies, and milkshakes. My lavender milkshake (RM 16.9) was creamy and lavender-y in all the right ways.
Food-wise they have mostly western food with pizzas (RM21.90+), avo-chicken nachos (RM21.90), pumpkin with poached eggs (RM17.90) and the list goes on. It's super diverse as well.
They have a lot of sweet options. Other than milkshakes, I suggest their mean creme brulee (RM11.90) and a decadent double chocolate cake (RM11.90).
This is the best Penang café if you want all day into the night, coffee to cocktails, and food for everyone (including your pickiest). It's super diverse and can please the whole fam.
Address: 67, Love Lane, Georgetown 10200 George Town, Penang, Malaysia
Contact: Wheeler's Café Penang  
Matcho Café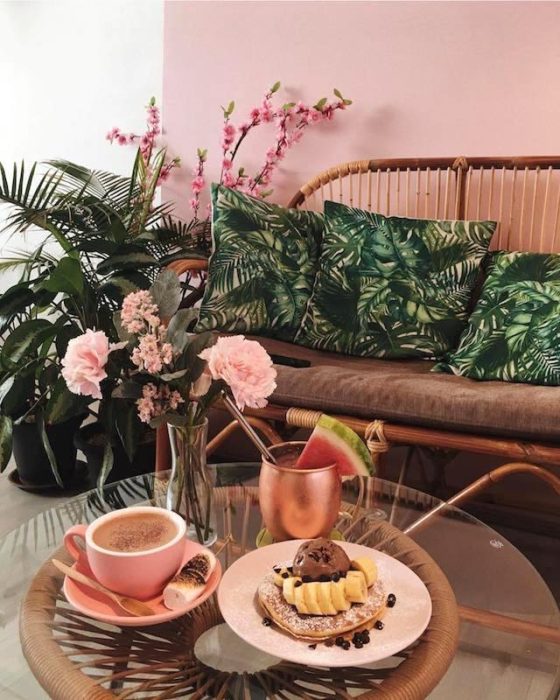 Matcho is pink. Very pink. Like all over. But somehow, it really works. Its pops of kelly green give it a tropical flair and just make you want to snap pics in every corner. There are rattan chairs and hanging swings, so they've got the whole vibe down.
Matcho Café is #aestheticAF and one of the most Instagrammable cafes in Penang.
They are big on matcha and desserts. They have savory dishes, but this place is all about the lip-smacking sweets. Try their matcha crepe cake (RM17), matcha tiramisu (RM17) or if you feel like kicking it old school, the chocolate molten lava cake with vanilla ice cream (RM18).
Even their drinks are on-brand – with a pop of pink with rose cream and foam toping them.
Address: 99B, Lebuh Noordin 10300 George Town, Penang, Malaysia
Contact: Matcho Cafe
The Alley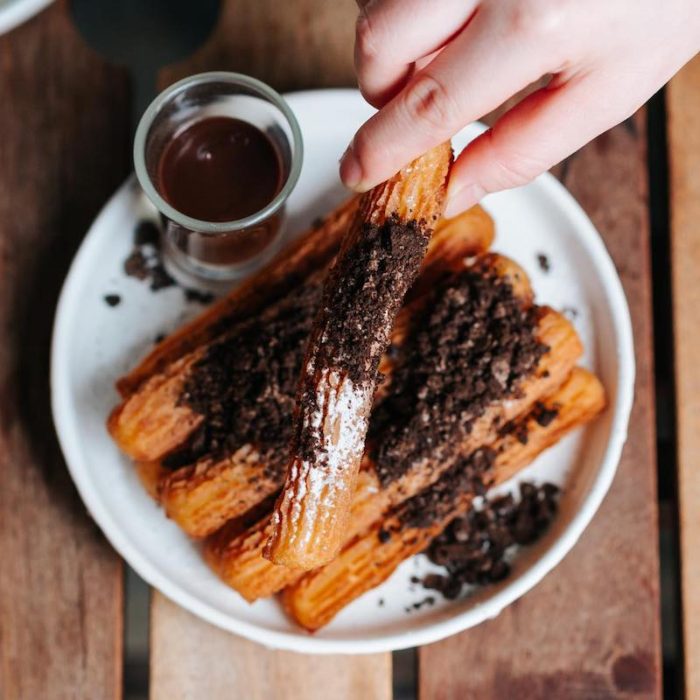 Tucked away in a little alley is this tiny coffee cafe that's known for its churros of all things. But they don't just do churros they do churros (RM12).
In every order, you get 8 churros plus one dip and one side. Now comes the hard part. How do you choose a dip between caramel, salted caramel, chocolate, Nutella or cinnamon? I mean, can't we get a plenty pack of dips?
And then you have to make another difficult choice. Which side to sprinkle over the top? Oreo, cookie crumble, Kong T'ing (traditional Penang peanut candy).
I find it rude they even make you decide. It's very stressful 😉.
You can add a Haagen Dazs ice cream scoop (RM6) if you want, but as it melts, it'll make the churros a little soggy. So don't say I didn't warn you.
Address: 5, Stewart Lane 10200 George Town, Penang, Malaysia
Contact: The Alley
Unknown Café and Bistro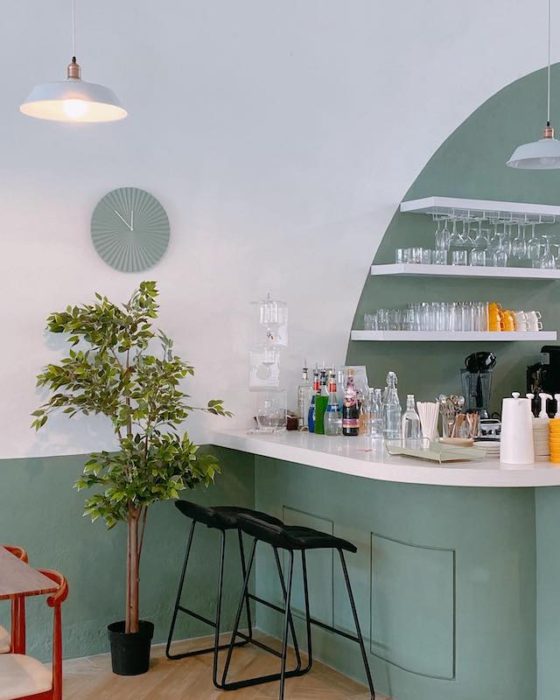 Unknown was daring enough to open their doors this year… and we know how that's going.
Sage green is the only pop of color in this otherwise white space with tall ceilings. The wood accents keep it earthy.
They are a café by day and a bistro at night, so when they are allowed dine in, you can go for an all-day breakie and then back for a boozy dinner.
They are, however, open for tapau (takeaway) and have a massive menu. They have everything from Poke bowls (RM 14.90+) to burgers (RM24.90) to smoke duck aglio-olio pasta (RM17.90). And they have tater tots (RM9.9), curly and waffle fries (RM9.9 & 10.90).
But their blended ice frappes are divine intervention (RM15.90+). Try the salted caramel and coffee or the cookies and cream version. You can thank me later.
And they have all the coffee drinks you can imagine and some you might not like vineyard coffee, a popcorn latte, and a rose latte.
Kudos to Unknown for being rockstars and opening a new café in Penang in 2021.

Address: 35 Jalan Pahang, 10400 George Town, Pulau Pinang, Malaysia 10450 Georgetown, Penang, Malaysia
Contact: Unknown
Noviss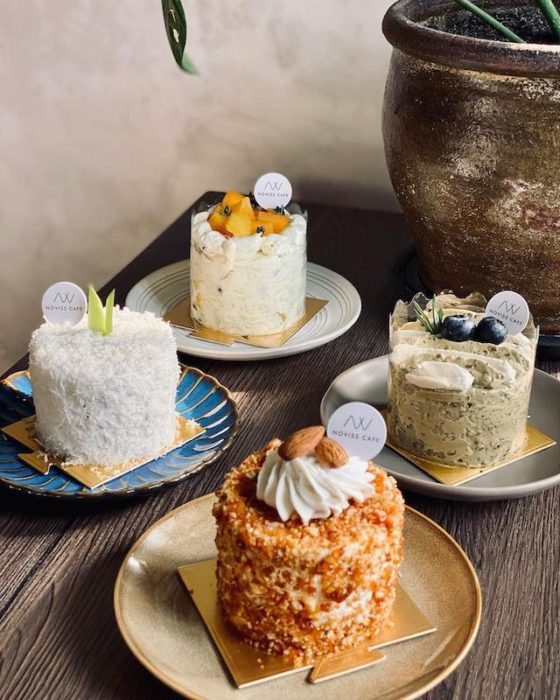 This small little Penang café is right by the Khoo Kongsi, so it's a perfect stop for a coffee and a cake before you go in. The small narrow space has terra cotta colored tiles on the floor, adding some color to a warm but straightforward space.
They make a pretty wide selection of vegan cakes. The current menu has ondeh-ondeh, mango passion, chocolate hazelnut, almond praline, matcha red bean and chocolate black sesame. 
For those of us who think butter is a food group, myself included, the cake temptations are:
 
burnt cheesecake
dark chocolate almond
watermelon love
longan mango
Belgium crepe
Oreo crepe
mocha crepe
hojicha crepe
matcha crepe
Address: 17, Lebuh Cannon 10200 Georgetown, Pulau Pinang.
Contact: Noviss
Pik Nik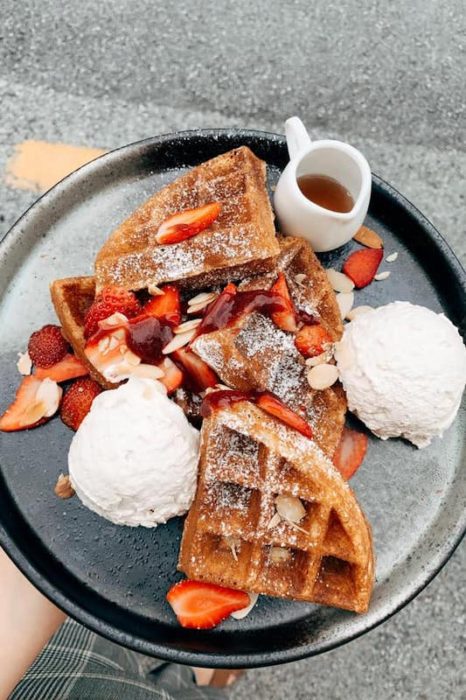 Pik Nik has been around for a long time on the ever-popular hipster-y Nagor Street.It's bright yellow on the outside and half pink on the inside. This place is all about the pop. Pop of colors. Pop of flavors. It's far from the minimalist vibe of a lot of the Penang cafes on this list. There are plenty of Instagram-able spots to sit by, like the lightning bolt with a face painted in it.
We were happily surprised by their pumpkin and bacon pasta (RM15) and their spicey Korean kimchi spaghetti with prawns (RM15).
And for dessert right now during the MCO, they have a DIY waffle set (RM38 – includes free delivery). It comes with a tub of 12oz handcrafted vanilla bean ice cream, 3 frozen waffles, and 3 types of toppings: strawberry sauce, dark chocolate sauce and almond flakes.
Address: 15, Jalan Nagor, 10500 George Town, Pulau Pinang
Contact: Pik Nik
Narrow Marrow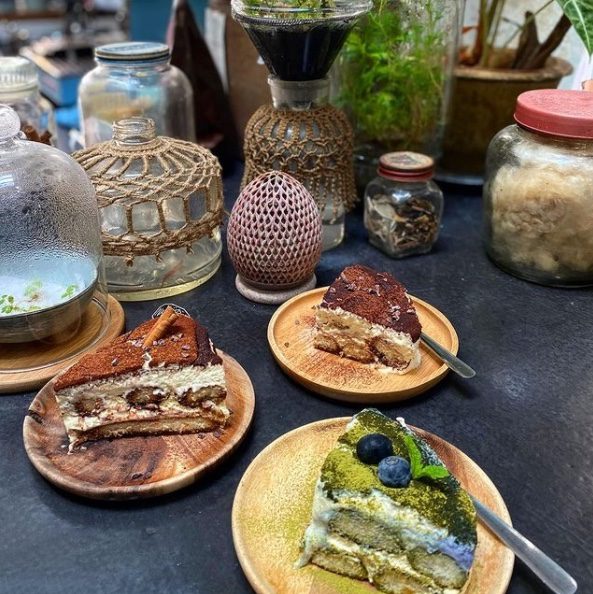 Narrow Marrow used to be in a tiny narrow shop until they moved about a year ago to a wider and more spacious café.
It's quirky and artsy. And somehow blends raw wood, boho and metal, to make one cohesive vibe.
High ceilings and cool archways give it unique and subtle natural lighting throughout the day.
They make their own toddy, a coconut palm wine, that all the cool kids are raving about. And since I actually wrote "all the cool kids," it's clear I'm not part of that gang.
They are currently delivering on the weekends, and self-pickup is available on Monday. They're known about town for their tiramisu and have a few versions of it. 
Tiramisu:
Espresso Kahlua
Dirty bourbon
Dirty chai (non-alcoholic)
Matcha blueberry rum
But if bourbon tiramisu isn't your thing (I'm not sure we can be friends), you can try their cheesecakes. They have quite the variety of those as well…
Cheesecakes:
Coconut clitoria (not a typo)
Salted gula melaka
Lemon curd
Blueberry sour cream
Whole cake – 6" RM60
Or per slice RM15
They'll deliver your cakes with freshly ground coffee beans as well. Choose ground beans or drip bags from Guatemala, Columbia, Ethiopia and Brazil+Guatemala.
Address: 312, Lebuh Pantai 10100 George Town, Penang, Malaysia
Contact: Narrow Marrow
Kafka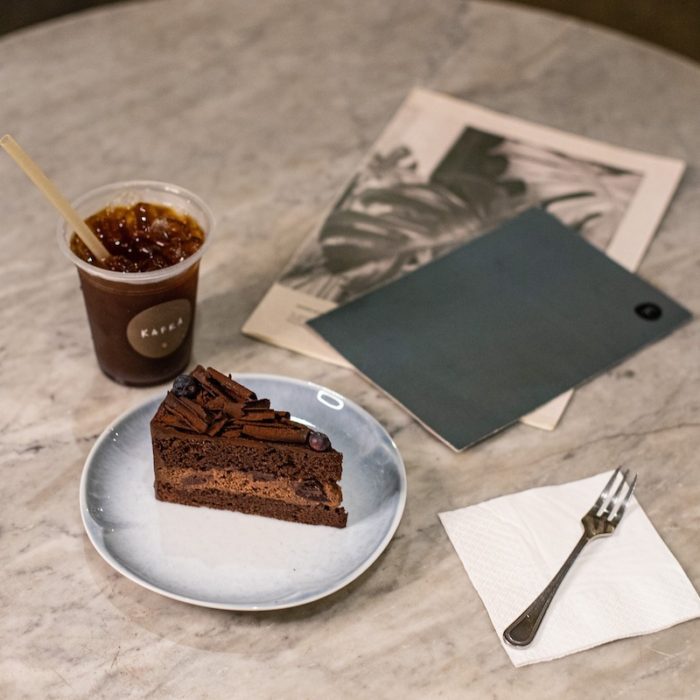 Kafka on Kelawai is one of those massive 2-story cafes that could easily feel cold or sterile. But they added such warmth with plants and seating sections that it makes you feel like you're in your own nook. There are couches and comfy chairs throughout, so it's an excellent place to read a book.
It's a really nice café in Penang to spend the day at. Except it does (or used to) get pretty crowded, so people watching might be a better choice.
They usually have an extensive menu, but it's a little paired down now. Still, the beef rendang quesadilla (RM28.90), avo and chorizo omelet (RM28.90) and chocolate rum cherry cake (RM18.90) are not to be messed with – perfection. Order them all and have some leftovers.
They opened up a second location on Victoria, but it's closed during this MCO.
Address: 15, Jalan Kelawai, George Town, 10250 George Town, Pulau Pinang
Contact: Kafka
Not all the best cafes in Penang are in George Town. Check out these in the nearby burbs…
Javu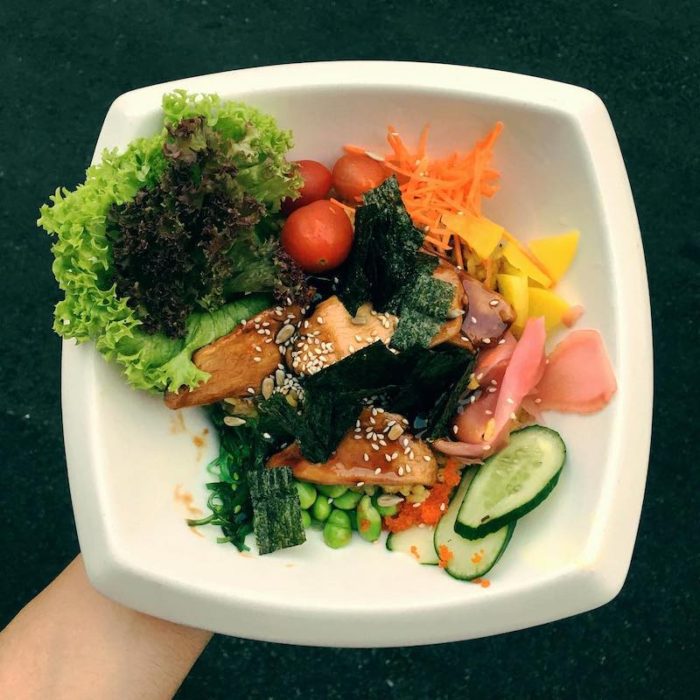 As you walk into this cafes in Penang, the dark walls and wooden tables immediately make it feel cozy. It's not dark, but it would be good to curl up there on a rainy day. And to help with the relaxing factor, they have a borrowing library for anyone who wants to take or leave a book for someone else to read.
Javu has an eclectic menu.
You can go Italian with Zuppa di Vongole (RM26). American? Sure, a shrimp po boy (RM29). French? Oui, how about a croque monsieur (RM20). The thing is, I usually would avoid places like this, assuming the chef couldn't do them all justice, but this chef nails it, and I've never had a bad meal.
I love their poke bowls (RM20) and their pork medallions crème champignon (RM39).
In regular times, they have a case full of desserts to choose from.
Their coffee drinks are made with love, and they have a wide variety of options.
Address: 26, Lebuh Lembah Permai 4, Tanjung Tokong, 11200 Tanjung Bungah, Pulau Pinang
Contact: Javu
Gusto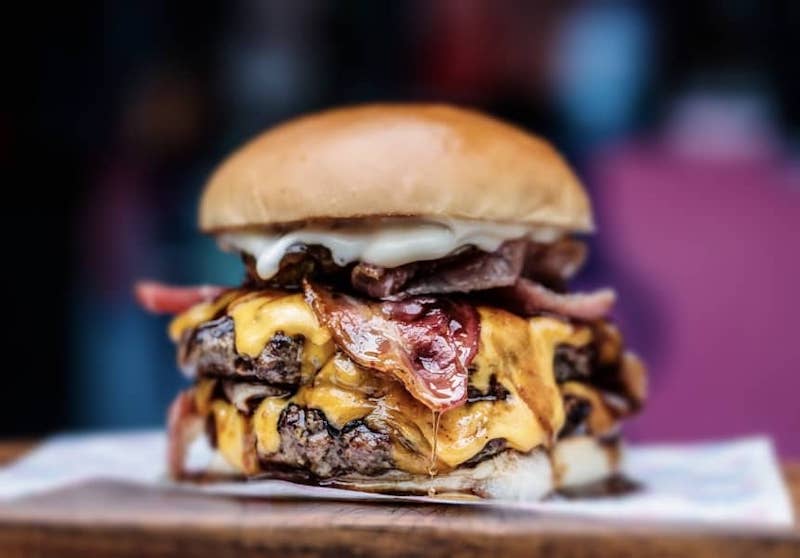 Gusto is one of those neighborhood hangouts that you know you're going to run into friends. Kind of like Cheers, but with food. It's not a fancy place, but it's cozy and homey.
During this MCO, his menu changes daily, and he WhatsApp's the latest daily options. But he usually offers things like chicken schnitzel (RM26) (my fave), bacon double cheeseburger (RM25), and a new release are his maple-glazed cinnamon sticky buns (RM20 for 4).
Jason roasts his own, mostly locally sourced, coffee. I say mostly because he just brought in beans from Laos.
But otherwise, his beans come from a former student's family who has a plantation here. Jason was a teacher before he decided to hang up his chalkboard for food. Not sure which career is more challenging, but hats off either way.
Address: 4, Jalan Sungai Kelian, 11200 Tanjung Bungah, Pulau Pinang
Contact: Gusto
Let's Meat
Let's Meat is owned by an American woman and her Malaysian husband. She wanted to bring some American food to town, and she's done a great job. It started as a breakfast cafe in Penang but soon became an all-day/night affair. And she's always packed.
They have a wide range of food, from biscuits and gravy (RM11.90) to one of my faves, the blackened fish burger (RM27.90) and fabulous salads (RM19.90+), which are a rarity in Penang for some reason.
On that note, someone puhleaaaaaaase open a salad bar!
Anyway, back to Let's Meat.
For something sweet, try her salted caramel pretzel milkshake (RM19.60) or chocolate peanut-butter brownie milkshake (RM19.60).
Address: 18, Lebuh Lembah Permai 4, Tanjung Tokong, 11200 Tanjung Bungah, Pulau Pinang
Contact: Let's Meat
The Final Munch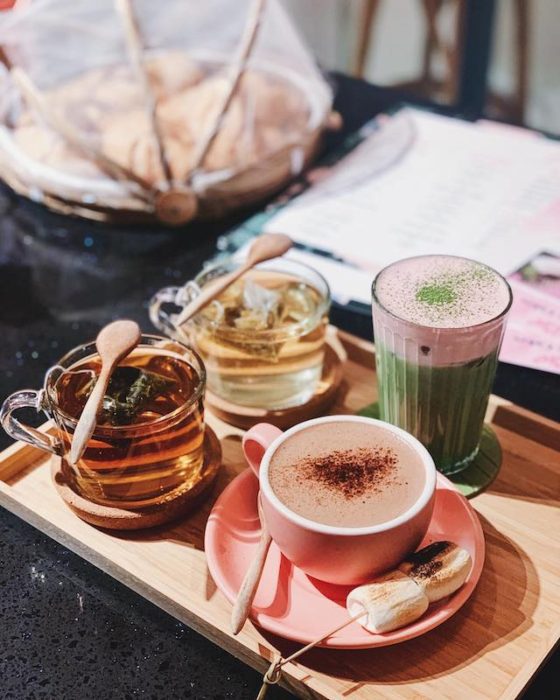 After you café hop, you'll need some booze to even out the sugar high, so check out these hidden bars, so you know exactly where to go.
There is more to Malaysian food than hawker stalls. The Penang café culture here is mammoth, and even during the hardest of times, these bad boys and girls are forging through. So, let's give them some extra love and business! They deserve it.
There are so many Penang café's that I couldn't write about them all. But, given Malaysians love for themes, there are Harry Potter Cafes, Ice Cafes, and Big Bowl Cafes where the bowls are big enough to bathe in.
So which ones are your faves? Tell me in the comments below.
PS: all these cafes have specialty teas, but I am not a fan of tea. It smells good and tastes like nothing. So, you tea lovers will just have to try them for yourself and report back.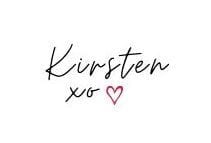 WANT TO SAVE THIS POST FOR LATER? PIN IT