Want to Start a New Life Abroad? Here Is Why I Did It.
If you've been reading my blog, you probably know that Mark and I moved from Chicago to Penang six years ago. What many of you don't know is why. There are many reasons to move overseas, but it's not for everyone. If you want to start a new life abroad, read my story.
You aren't crazy. And you certainly aren't alone for thinking about it.
If you could choose to live anywhere in the world, would it be your hometown? Or would you venture somewhere else? Perhaps a dreamy beachside location? Do the mountains make your heart sing?
If you are unhappy for whatever reason, then leave. Try something different. It doesn't have to be as drastic as our move. Just think about it, if you are disheartened now, how many more decades will you cope with the misery before it's unbearable?
Why put up with a life that is anything less than stellar? You deserve better.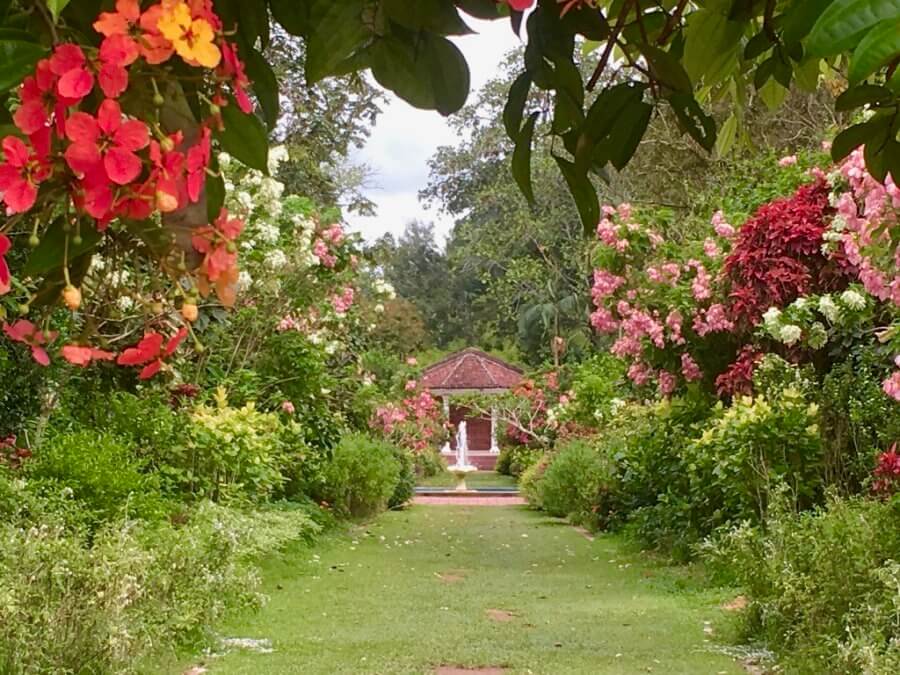 Moving is So Hard (especially moving abroad)
Yep, it is. Moving is scary! Really friggin scary. I'm not trying to minimize that, believe me. But living in a place that doesn't make you smile daily is haunting.
What happens if you move somewhere and it's even worse? Then you move somewhere else, or back home. Nothing is permanent unless you make it so. If you never try, you'll never know. And in my opinion, not knowing is worse than not trying.
The thing is, we can choose where to live. We don't have to stay where we were born. You are not a tree; you can uproot yourself.
Why Start a New Life Abroad?
It wasn't because I was so unhappy, it was because I knew I could be happier.
We could have moved to another state. It certainly would have been easier, and not nearly as challenging. Let's be real; we aren't known for shying away from a good challenge. And also, because the rat race mindset in another state would still be the same.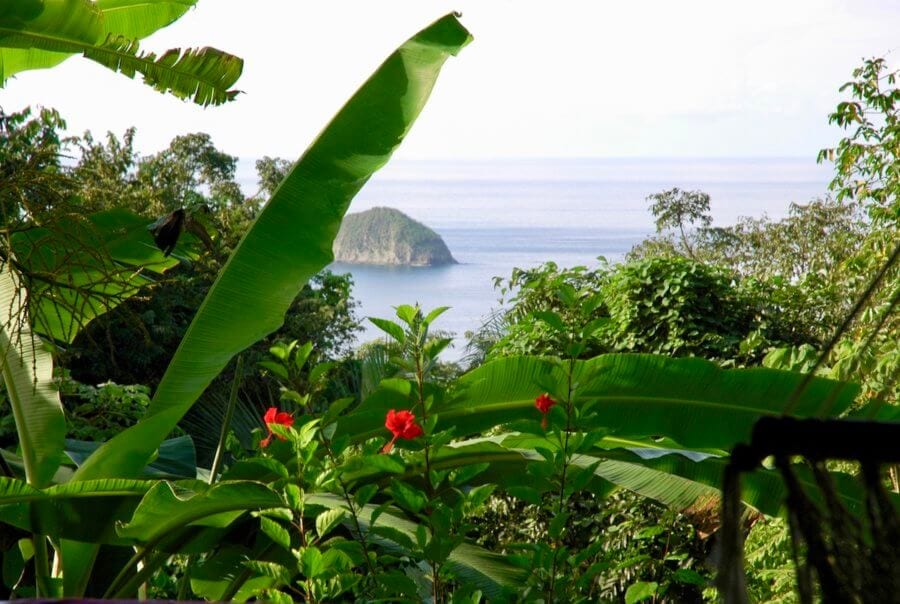 The whole work-life balance in the States is seriously out of whack. We are too busy working and paying bills to live a fulfilling life. Which is exacly why we wanted to start a new life abroad.
We weren't interested in waiting until we retired to start living the lives of our dreams. I didn't want to be an armchair traveler; watching travel shows and pining away for that kind of life. It was frustrating watching Anthony Bourdain (I'm still heartbroken over his death) enjoy a lifestyle of food and travel when I knew I could experience it for myself.
"If I'm an advocate for anything, it's to move. As far as you can, as much as you can. Across the ocean, or simply across the river. The extent to which you can walk in someone else's shoes or at least eat their food, it's a plus for everybody. Open your mind, get up off the couch, move."- Anthony Bourdain
Say What?
When we started letting people know about our plans, we got drilled with questions. "Really? I could never do that."  And the ever popular, "You are crazy! Why would you leave America?" Or this doozy, "It's a phase, you'll be back."
I got this one from my grandma, "What's wrong with you? People are fighting to move to America, and you're trying to leave." I still get that comment every time we see her, and most of the time on the phone. She may be 102, but she's still a pistol.
Our Lovely Lives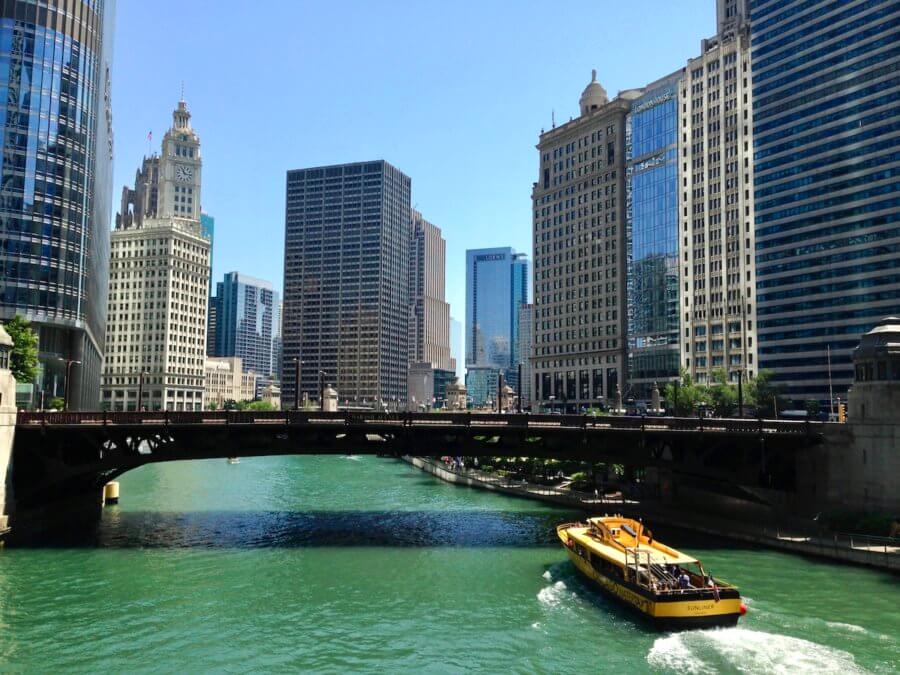 Mark and I had perfectly good lives in Chicago. We had a gorgeous condo, with a rooftop deck and a skyline view. We had great friends. Successful businesses. But we wanted more.
Don't get me wrong; we enjoyed our lives. We just didn't enjoy the lifestyle.
We worked a zillion hours, came home exhausted, turned on the tv, ate dinner, and went to bed. Work, eat, sleep, repeat. We were working to pay taxes, never seeing each other, and living for vacations. It was a good life. Not a great one. Why should we settle for anything less than superb?
We felt alive when we traveled. It was what we lived for, and we knew there had to be another way.
Long before we were married, we talked about the serious stuff; you know, babies, business, money, and where to vacation next. We decided early on that parenthood wasn't for us. Any money we made we could selfishly piss away however we chose. And major trips to exotic lands became the baby we wanted to spend our money on.
You Don't Have to Follow the Rules
A lot of Americans play it closer to home because that is what we are supposed to do. Graduate college, go straight to work, find a partner, have babies, buy a house and then you can put your white picket fence around it.
If 2.5 kids and life in the burbs is your jam, then, by all means, go for it. If not, find something else.
I knew from an early age I wasn't up for that lifestyle. Luckily, Mark and I agreed that living a conventional way of life simply wasn't for us.
Costa Rica–the Original Plan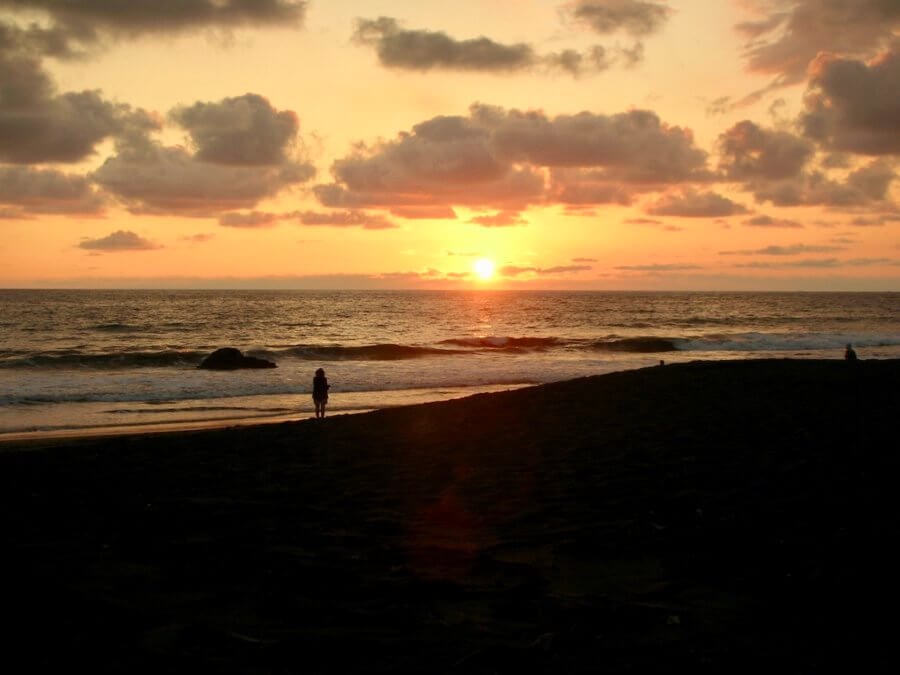 Our first trip to Costa Rica was in 2003. It was just after we were married. Mark turned to me as he stepped off the plane in Manuel Antonio and said, "I think we need to move here one day."
And just like that, a seed was planted. From that moment on, we never stopped thinking about our life abroad.
I was no stranger to living abroad. I had lived in London for nine months, Brazil for three, and Cape Town for two years, all before I was 25.
For a decade, we traveled to Costa Rica, always looking for our future home. As much as we loved it there, we never felt like we found the perfect community. However, we planned to go anyway. We'd figure it out when our boots were on the ground.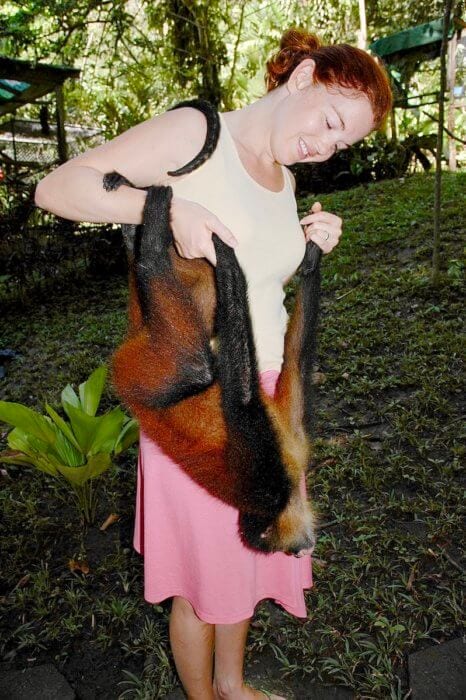 In some ways, Costa Rica would have been a lot easier than Malaysia. It is way closer and has direct flights to Chicago. We could visit more and have more visitors.
Despite that, living there required us to learn Spanish, not just dónde está el baño, and cerveza por favor. We would have to start a business, which meant learning vital Spanish skills. And that's a whole new bullfight (see what I did there?).
Why Penang, Malaysia?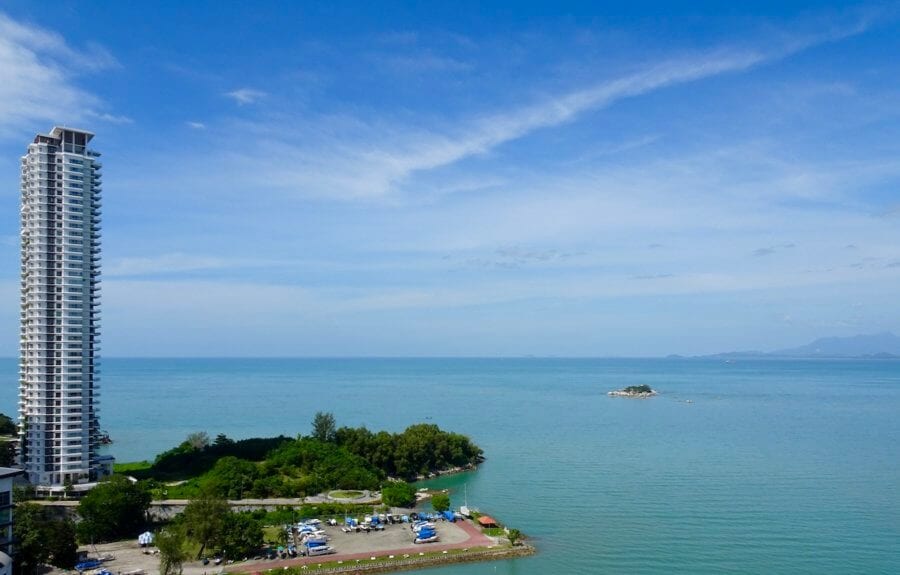 In 2010 we visited Thailand, China, and Hong Kong for our dear friend Tracy's wedding. It opened our eyes to a whole new world. We adored Southeast Asia and knew we would be back again.
We read a lot about Malaysia in International Living, and it was intriguing, but I never wanted to move that far away from my family.
When Mark and I were planning our one big trip in 2012, Penang came up. Since I'm not one to say no to an adventure, we bought tickets. I told Mark, "This is only for vacation. We CANNOT move here!" Not to mention that Grams was turning 96. The Jewish guilt of me moving away was going to be bad enough if I moved to Costa Rica. But Malaysia, the other side of the planet, forget about it.
From the minute we touched down, I felt it. That energy I had been looking for. Nevertheless, I genuinely didn't want to like it, I couldn't, it was too far. I spent the better part of three weeks trying to hate Penang, but it was useless. It felt magical.
Penang has the perfect mashup; it is rustic with a lot of western amenities.
Most importantly, it felt right. So, in January of 2013, we went home, told my mom, and promptly freaked her right out. Costa Rica, she had wrapped her mind around, Penang, not so much.
By September we had sold our businesses, belongings, and rented out our condo. We left with two suitcases each to start our new life abroad.
---
Want to read more about Penang? Check out this post I wrote for Nomad is Beautiful. Or 5 Reasons to Live in Penang, or Your Dollars Will Go Further in Penang, Malaysia
---
Our On-Paper Requirements for a New Home
Since we had been reading International Living for a decade, we had an idea of what we were looking for on paper.
1. Proper legit visa and/or work permit program
2. It had to be safe
3. Ease of Communication
4. Ease of travel
5. Cost of living had to be affordable
6. Good food
7. Rich culture
8. Good and affordable health care
Except finding a new home wasn't just about how it looked on a spreadsheet, it had to feel right, AND it had to check all the boxes.
Costa Rica VS. Malaysia? Which is Better for Our New Home Abroad?
Let me go into more detail about these on paper requirements…
TIES
Both countries meet these criteria.
Visa/work permits
We knew there had to have some sort of visa program, allowing us to stay for a while. Both have different plans depending on what type of visa you'd like.
(It's a tie)
Safety
Both countries are safe. Costa Rica doesn't even have a standing army. And Malaysia has fewer murders in a year that Chicago does over a long summer weekend. (It's a tie)
Malaysia for the win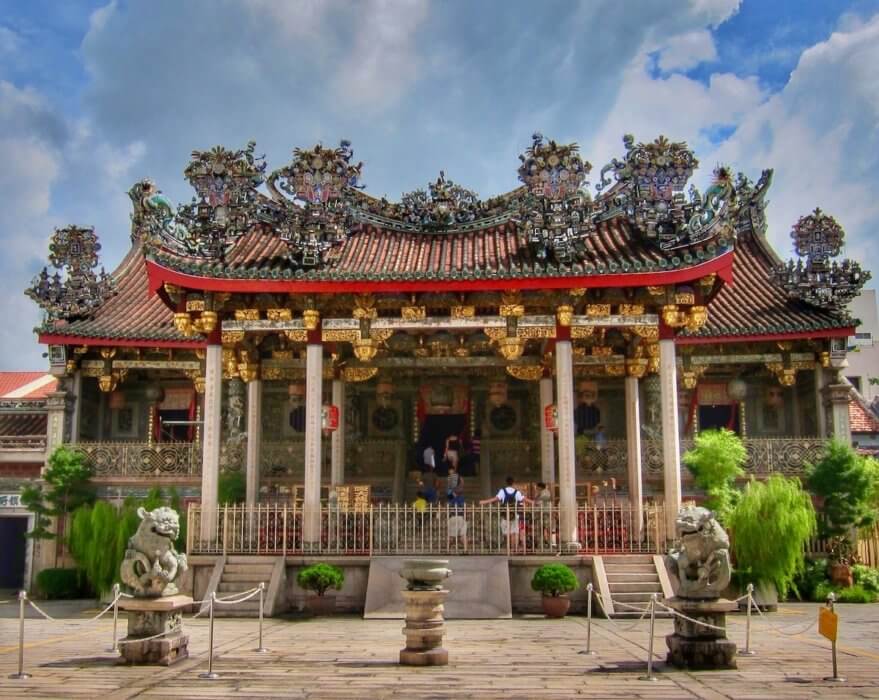 Here is where Malaysia take the lead…
Communication
In Malaysia, almost everyone speaks English, major bonus!
Travel
This could have been a deal breaker for us. Costa Rica is located in Central America. Which makes travel to North and South America ideal. At the time, however, the connectivity to the San Jose airport wasn't that great and had only a few international direct flights.
Malaysia is in the heart of Southeast Asia, which means direct flights from Kuala Lumpur to 37 countries. It is a major hub. We live in Penang which sometimes adds an extra 45-minute flight, but it still has a farther reach and better accessibility than Costa Rica. Another huge benefit is that travel around here is uber-cheap.
Cost of living
Both countries are cheaper than the US. The crazy inexpensive cost of rent in Malaysia gives it the edge over Costa Rica.
Food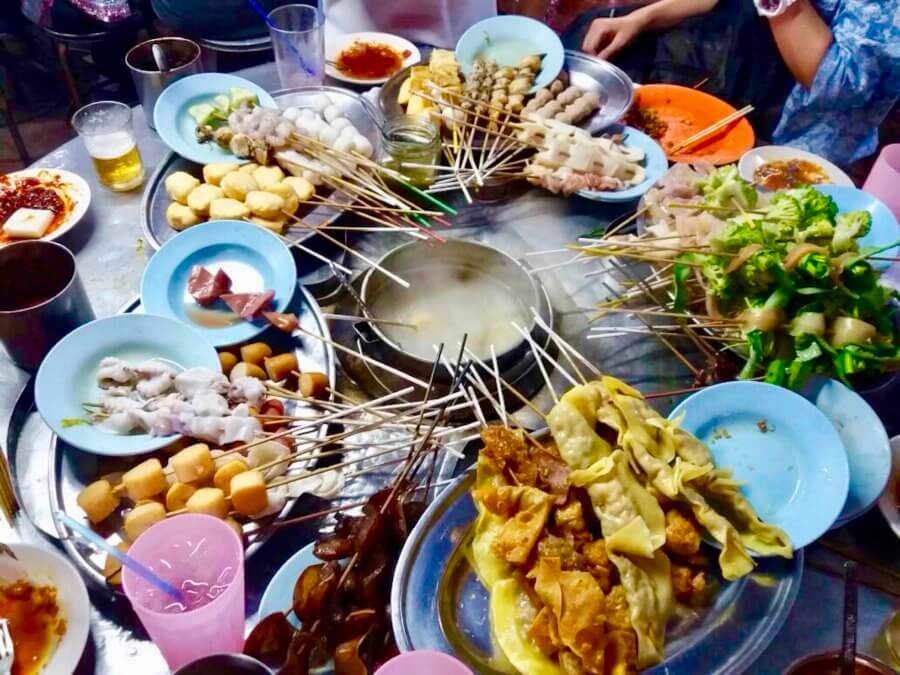 It may seem silly to move somewhere for the food, but is it really? Wouldn't it suck if you moved somewhere and the food was just meh? And you had to eat it every day, like… forever?
The food in Costa Rica is good, and I'm a sucker for a yummy fish taco. On the other hand, Malaysia, specifically Penang, has won awards for its tantalizing food.
Culture
Both countries have rich cultures. Malaysia is a melting pot of epic proportions. There are Malays, Chinese, and Indians here that make up this intense spicy blend. Take a stroll in Penang, and you will see a mosque, a Hindu temple and a Buddhist shrine all within a five-minute walk from each other.
Health Care
Both countries have excellent and affordable health care. However, Malaysia has the edge, and over the last few years, has gotten better. According to the 2019 International Living Index, Malaysia is the #1 place in the world for health care quality and affordability.
Regrets… I've had a Few
Not because we chose Penang, just because we could have done it better. Planned more, worked out the business side of things more thoroughly.
It is hard being away from friends and family. Although it would have been harder for us to live a lifestyle that we didn't love. To compromise on your own life is a sad way to live.
I don't have one single regret about living here. Is it perfect? No. But as soon as I open the curtains every morning, I can't help but feel I'm living in paradise.
Are you ready to start your life abroad?
We had no idea how our life would turn out once we moved. And it's not exactly how I pictured it, yet that doesn't make it bad.
We were determined to give it a year here, and if we didn't like it, we would leave. Obviously, after six years, we kind of like it.
This lifestyle isn't for everyone. A lot of people don't get it. But we do. And the people who have come to visit us, they get it too. We've planted that seed, and we hope it takes root.
Have any questions about moving abroad? Fire away in the comments.
LIKE WHAT YOU READ? WHY NOT SHARE IT OR SAVE IT FOR LATER ON PINTEREST?