Congratulations! You've decided to move abroad! It's super exciting but can be extremely overwhelming. You have to be really organized, and if that isn't your strong suit, I'm here to help. This checklist for moving abroad will keep you prepared so you can focus on moving forward and what's to come.
Some of these things might seem obvious. But when you are selling your life, quitting your job, saying goodbye, and moving countries, it's easy to forget the obvious stuff. No matter how organized you are, you will be feeling ALL the feels. Stress mixed with excitement and fear of the unknown does funny things to people, take it from me.
If you've been searching for how to move overseas permanently, you've come to the right place. This is not a packing list of what to bring when moving to another country – it's a checklist of the things to do before moving abroad.
Let's dive in.
Legal Stuff
Passports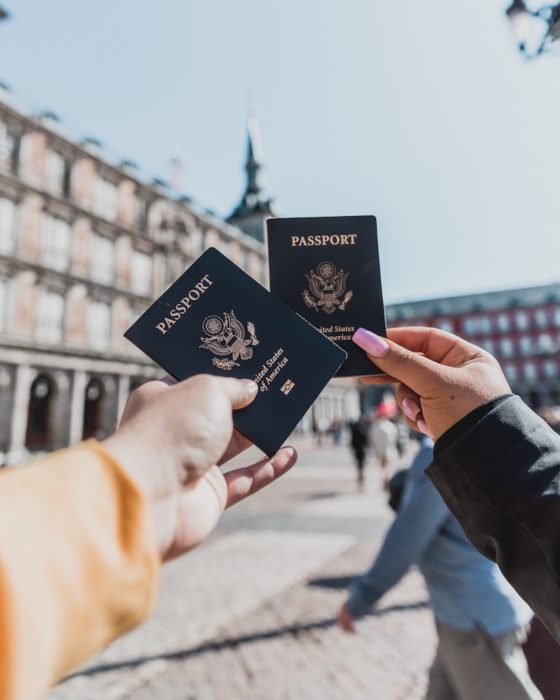 The first item on your moving overseas checklist is your passport.
If it is going to expire in the next year or two, just renew it. A lot of countries won't let you in with less than six months' validity on it. Plus, it is easier and more cost-efficient to renew it from your home country. 
If you plan to travel a lot but still have quite a few years left before it expires, get extra pages added to your existing passport. 
Visas
The second and equally as vital item on your moving to another country checklist is your visa.
No matter which country you move to, you will need some sort of a long-stay visa. If you can sort that out from your home country, then by all means, do it. But not every country makes that possible, so it's essential to know that before you go. In fact, it should play a significant role in deciding where to start a new life abroad in the first place. 
Our first year in Malaysia, we did the whole visa run thing. I wasn't sure if Malaysia was for me and was a bit a huge, commitment-phobe so applying for a long term or biz visa wasn't in the cards for us. At first, it was great having a forced vacation every three months, but every time we came back in, I was questioned by immigration. I must have a guilty face because they never bothered Mark. As soon as we decided that we were going to stay awhile in Malaysia, we applied for a business visa.
I am sure some countries don't care if you do visa runs forever, but I don't recommend it. If you do, be prepared in case you get stuck at the border and they don't allow you back in. I know a handful of people who were retained at the border and shipped off to Thailand for a month or two, it's not worth it. Be legit.
Copies of all paperwork and documents
Bring a hard copy of every legal document under the sun. Seriously, I know this seems silly, but what happens if you lose your passport? What will you need to renew it from China? Portugal? Malaysia? It's a total pain in the ass to begin with, but imagine if you had no documents to prove you are you. Also, keep them on your computer.
Essential documents to have on your moving to another country checklist:
Birth Certificate
Marriage certificate
Make copies of your passport 
Drivers License
Driver records
Medical records and immunizations 
Health insurance
Any certification you need for work 
US background check (some countries require this if you plan to apply for a long term visa)
Driver's license
If you plan to drive in your new country, you'll need an International Driver's License. It's an annual permit, which is pretty easy to get as long as you have a valid license.
We get ours every year at any AAA office. It takes about 20 minutes. All you need is a couple of photos, and they fill out the rest. Another option is to do it online ­– we haven't tried that yet but will probably have to this year. If anyone has any online site recommendations, please add them in the comments below.
In some cases, your new country of choice might require you to get a local license. It's good to figure that out before you get there to make sure you have all the docs you need. For instance, you might need a show certified copies of your driving records.
Smart Traveler Enrollment Program or STEP Program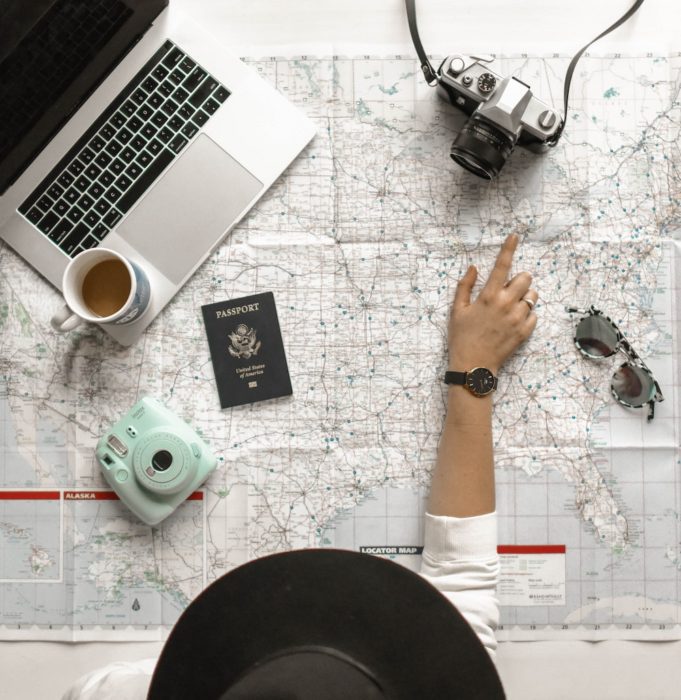 STEP is a free service for any American traveling abroad. When you enroll, you'll receive important info from the embassy about the safety conditions of where you are moving. In the improbable event of a pandemic, worldwide protests, or looting, you'll get a message from the embassy keeping you up to date. 
We've been getting notices from the US Embassy in Kuala Lumpur about flights leaving Malaysia for the US, just in case we wanted to fly home. 
It's totally precautionary, and just in case something happens to us, the embassy knows we are here.  
Medical Checklist for Moving Abroad
Once you figure out which country you are moving to, researching what meds you will be able to get is essential. If you have any medical condition, I recommend letting that guide you when choosing a new country. Don't move to a country where you can't get the medical care you know you will need, that's just asinine. 
Do you need immunizations for where you are going? If so, schedule that a few months in advance; some vaccines need a series of shots a few weeks apart, so don't wait until the last minute. 
Mark and I didn't do many medical check-ups before moving abroad because we knew Malaysia's health care system was top-notch and affordable. 
However, if you are moving to a place where medical care isn't the greatest, add an appointment to your checklist for moving abroad. Don't forget to get copies of any medical records to bring to your adopted country. 
Here are a few reminders:
Vision Test – get a supply of contacts so you won't have to scramble for them when you get there.
Dental – get a cleaning and check-up.
Gynecologist ­– ladies get your birth control pills or any hormones that you need. 
Physical and blood work – gotta make sure all your parts work properly

😉

.
Home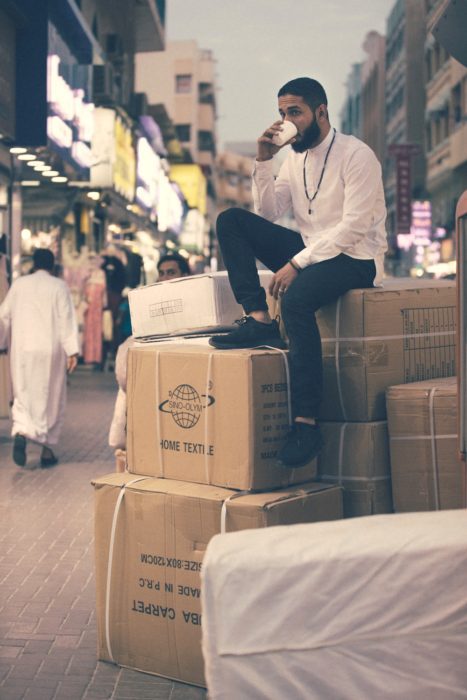 One of the biggest, most time-consuming matters on your moving abroad checklist will be handling your home and its contents. Don't underestimate the time and effort it will take to get everything sorted. 
If you own your home, determining whether to rent it out or sell it is a big decision. We rented our condo for the first few years for another source of income. It was my safety net back in America in case everything went to hell in a handbasket.   
When it comes to your home's contents, you'll have to decide whether to sell it, store it, ship it, or donate it. It will take longer than you think… much longer. Especially if you've lived in that home for a while. 
Mark and I are not pack racks, but let me tell you, the things you forget about in the upstairs closet will shock you. The more closet space you have, the more stuff you shove in there and forget about.
Start going through your stuff as soon as you even think about moving. You can and will thank me later.
We sold, donated, and forced our friends to take all sorts of stuff. They'd come for the Cuisinart and leave with a blender, a set of sheets, and a couple pairs of my heels. Not joking. 
We moved to Malaysia with two suitcases each and shared a small storage space with a friend. You have to be ruthless. And no matter how much you bring, there will always be things to buy when you move. Is it worth shipping a blender when you can buy another one? You'll need to weigh the options. 
Sell It
We lived on a third-floor walk-up and had a lot of beautiful furniture, so we opted for an estate sale vs. craigslist or a garage sale. The estate sale company prices everything with you, advertises to their clients, and makes your life easier. Ideally, they get rid of everything from your furniture to your towels.
However, our very reputable company did a crappy job, and we ended up selling most of our belongings personally. 
If you plan to sell your stuff, start early. You may need to use a few different methods to rid yourself of it all.  
Store It
This can be an expensive option if you don't pare down your belongings. However, if you are only planning to move for a year or two, it could be an option. If you are moving abroad permanently, storing things like furniture might be a waste of your time and money.  
We have about 10 boxes of family keepsakes, art, and photos in storage. Yes, I know it is a waste of money but until we have a permanent home somewhere, bringing pictures and my grammas china isn't the best idea. 
Ship It
If you plan to ship your things, it's gonna cost you, so make sure it's important enough to send it. If you aren't sure all your furniture will fit in your new apartment, don't even consider shipping it. Do your homework first. 
It's not just the cost of shipping to keep in mind, there is a lot of red tape with customs and loads of documentation. Be sure to use a trustworthy relocation company to handle all the ins and outs for you.  
Donate It
This is def an easy route. Just call one of the local donation companies like Salvation Army, The Arc, Amvets, or Habitat for Humanity. They will pick up anything you have for donations. 
Whatever you decide to do, you'll feel like a weight has been lifted when you tick this big one off your moving abroad checklist.
Your Car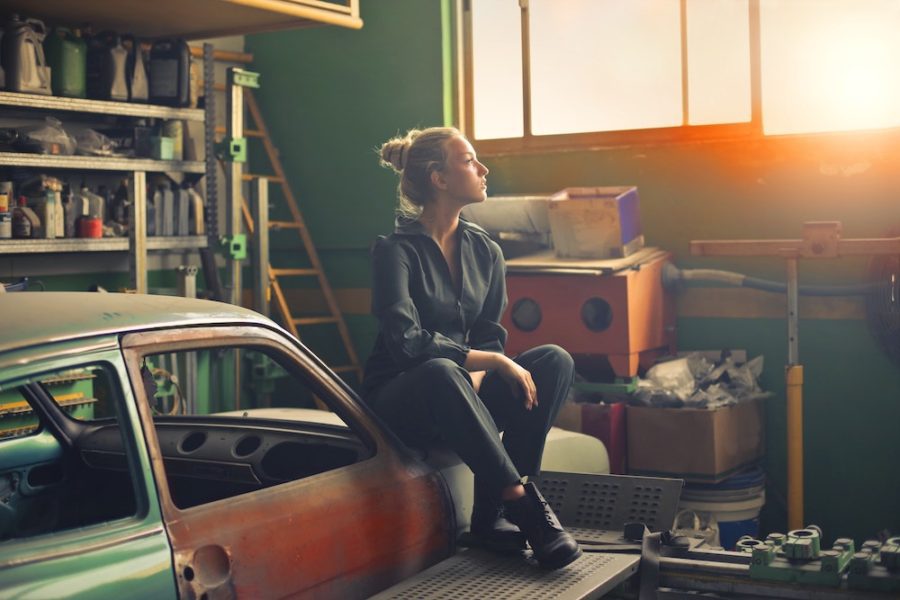 We sold both of our cars. The timing of this one is tricky. You need it to get stuff done, but you can't wait until the last minute. 
Phones
Do you have an unlocked phone? If not, you'll need one, or one that accepts dual sims. America is one of the most expensive and absurd places to get a temporary phone card. 
You can get a local sim for a few bucks in most other countries before you leave the airport. But in America, you need to go to a provider and get a month-long data plan, which is stupid expensive. 
If you make sure your phone is unlocked, you can get a sim at the airport in your new home country or wait until you can get your new service set up.    
Utilities and Memberships
Don't forget to turn off everything you can. Some things, like Amazon Prime, Hulu, and Netflix can move with you. You might need a VPN to use them, it just depends on the country where you are moving.
It's a good idea to check your credit card bills for the revolving monthly charges. It is easy to forget memberships when you don't actually pay for them manually. 
Here are a few of the things we had to cancel: 
Cable
Phone
Internet
Gas
Electric
Water
Gym membership
Magazine subscriptions
What to do with mail when moving abroad?
We had a PO Box, so we forwarded everything there and had someone send us pics of the important mail. But honestly, that is a pain in the ass for them and for you. If you can forward your mail to a family member's home great. 
Otherwise, there are some simple options for mail forwarding. Companies like Post Scan Mail, Anytime Mailbox, , iPostal1, and Traveling Mailbox will handle all of your mail for a small fee. I have never used the above companies, but they have been recommended to me. They start at $15-20 per month.  
There will be times when you need a US address, and these mailboxes will provide that for you. Read this post for more detailed info about the mail forwarding services.
Banking
We kept our accounts in the US. Some people recommend closing your home country bank accounts, but we saw no need to do that. We use Schwab, which reimburses all international atm transactions as long as they are at a bank atm, not Joe's atm in the convenience store in Uganda. 
We did open a bank account in Malaysia, so we pull from our American account and deposit it into our local account. It's super easy, and we watch the exchange rates, so we do it when we get the best rates. 
One thing to note – do not tell the bank that you are moving abroad. Let them know you will be on an extended holiday and will be traveling. A lot of banks will cancel your card if they find you are living abroad.   
Credit Cards
You have to tell your credit card companies that you will be traveling; otherwise, they will shut off your card when you try to use it. Also, make sure your credit card doesn't charge foreign transaction fees for your purchases. 
It's important to note that not all countries are as credit-driven as others – cash is still king in Malaysia as it is a lot of Southeast Asia.
Pet Relocation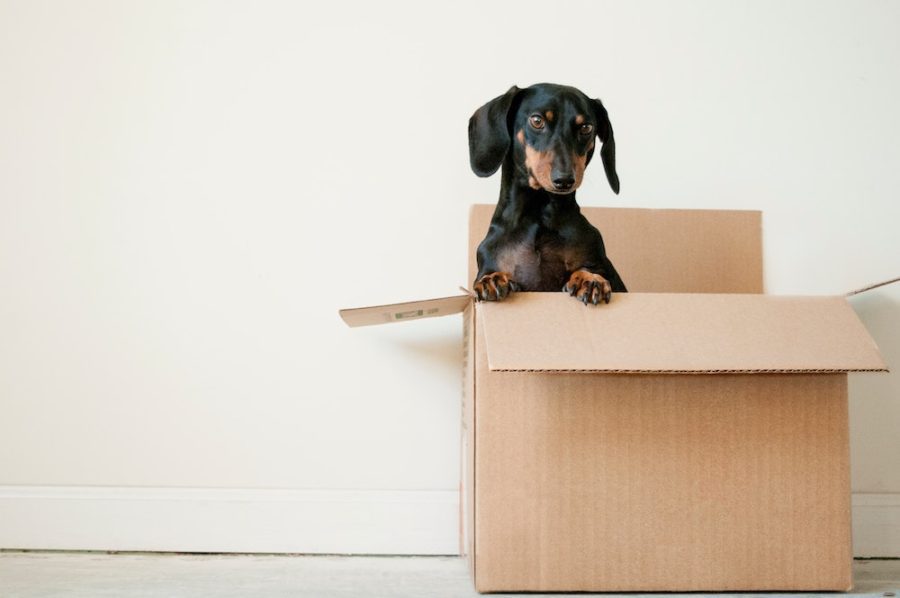 When we were moving, we made the decision to rehome our cat. Puss was 20 years old, and we would have to drug her for the two days of travel and quarantine her on arrival. It was a tough decision but the best one for her. 
Every country is different, so it is imperative to look into vaccination, import, and quarantine laws. Not to mention that some places have prohibited breeds lists. Many countries have complicated rules regarding importing your pet. It might be worth hiring a pet relocation company to help you with the process. Pet-Express and Pet Travel come recommended, but please do your research since I have not used either of them.
Remember that you need to make your pet's plane reservations early if you choose not to use a company. Most airlines only allow a few animals per flight, and they'll need a vet exam and clearance paperwork right before they fly. In fact, I'd recommend making a second moving abroad checklist and timeline just for your pet. 
Learn the Language
If you are moving to a country where English isn't widely spoken, start taking lessons before you go. You can do it online for free with Duolingo. You don't need to be fluent, but wouldn't it be nice to be able to say a few words in the local language of your new country. At the very least, learn the pleasantries. 
A few more helpful tips to add to your checklist for moving abroad…
If you don't already have a home rented out, get a hotel or some accommodation for your first few nights. It's fun to wing it when you are on vacation, but this is different. The last thing you need is added stress about where you are going to stay when you just made a significant change in your life. This is not the time for spontaneity.
Change a little money into the local currency before you go. In case the ATM is out of money, and the money changer is closed, you can still get a taxi or an Uber/Grab to your hotel without any headaches.  
Join ALL the local Facebook groups, so you know a few familiar people when you land. When you move, friends are the secret sauce to your happiness. And getting to know a few people before you arrive can be a lifesaver, especially in the first few weeks of your new life. 
If you are moving to Malaysia and aren't sure what to pack, my comprehensive post will help you decipher what you really need. 
My Final Words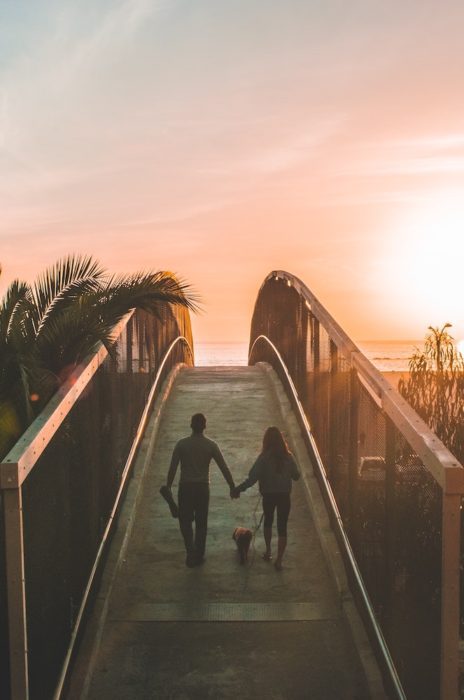 There are many things to consider when moving overseas for work, for love, for lifestyle, or just for the adventure. But once you decide and choose your adopted country, the real planning begins. 
What are the best tips and tricks for moving internationally? There are a lot of answers, but nothing beats being organized. I hope this checklist for moving out of the country will help you sort out your life and keep you from the dreaded analysis paralysis I know too well. 
There are so many questions to ask when moving abroad. It can feel like a monumental task, but I am happy to help. Feel free to reach out to me in the comments if you have questions. 
And if I have missed anything, please add it to the comments below. It will help to make this post an even better resource for anyone planning to move. 
Related reading:
I Want to Move Abroad: Where Do I start?
Moving Away from Family: Will the Guilt Kill You? 
Expat Life: What You Need to Know
TL:DR No problem. Save it for later