So, here's the deal. We're thinking about moving to the moon. I hear it's Covid free, and Elon Musk says there's excellent internet there. Ok, maybe I'm exaggerating…maybe. But in case I'm not, and we find a lovely little condo with a view of Venus, we still need to get our mail. So, it's a good thing I know all about the best mail forwarding service in the galaxy.
Ok, so you may not want to move to the moon, but you may want to move to Italy, Mexico, Malaysia, Portugal or all of them. Maybe slow traveling or digital nomad-ing has always been a dream. But no matter where you go, you can't escape your mail.
A lot of things are done online, but not everything. So, you'll need a method to sort out that snail mail situation. Keep reading for the best mail forwarding service options.
But first, a few clerical things to get out of the way…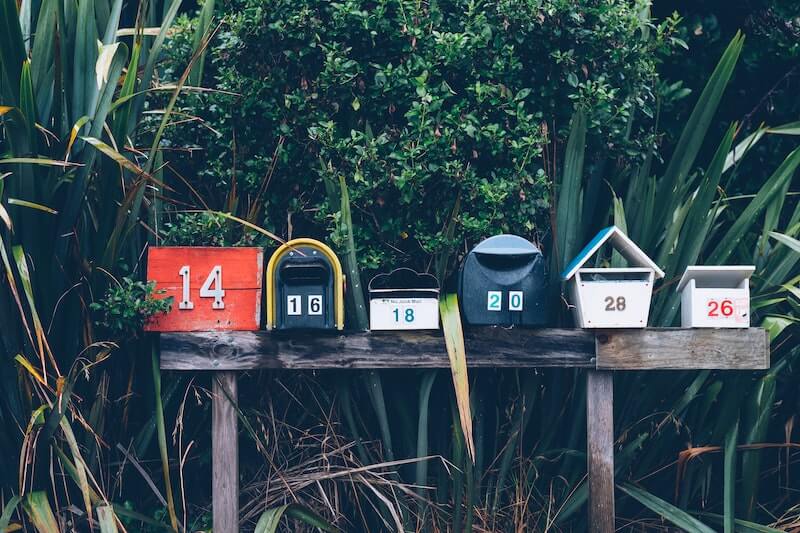 Please note – mail forwarding services are also knowns as virtual mailboxes, digital mailboxes, online mailboxes. But whatever you call them, they all do the same thing.
You might be saying to yourself, "Why would I pay for someone else to handle my mail when my mom/cousin/friend can do it for free?"
Let me tell you why. Because it's an imposition. That's why. So, be kind and don't do it. Not only is it a pain in their butt, do you really want them opening your financials? And dealing with all of your crap.
Don't even think of making them go to your PO Box on the regular (sorry, mom). That's a gigantic pain in the royal rump, especially if you plan to be gone for a while.
Ok, now that's out of the way… let's dig in.
What's a mail forwarding service?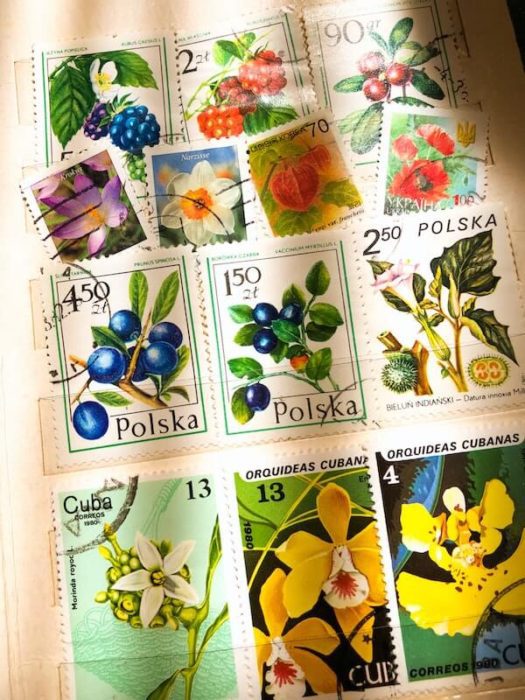 Mail forwarding companies used to simply bundle your mail and ship it to you regularly. But things have changed. Now it's all done virtually, digitally, online, whatever you want to call it. But rarely, unless you need it, will you actually get a weekly bundle of mail dropped on your doorstep.  
Today, it's a more streamlined process, with a lot more bells and whistles.
The whole idea of a virtual mailbox is to get your mail no matter where you are in the world.
Your digital mailbox service provider will set you up with an actual physical mailing address of your choosing. Then, when you get mail, they'll open it, scan it, and turn it into digital mail. So, you can get your mail daily.
Living in Malaysia? Slow traveling through Greece? Digital nomad-ing your way through South America? It doesn't matter. Your permanent address might be a mailbox in Oregon, even if you've never stepped foot in that state.
What services do mail forwarding companies provide?
Daily online mail notification
Daily online mail viewing
Physical mail forwarding
Physical package forwarding
Check depositing (they'll snail mail your check to your bank)
Mail and package storage for a specified period
Shredding unwanted mail
Recycling
How virtual mailbox services and mail forwarding services work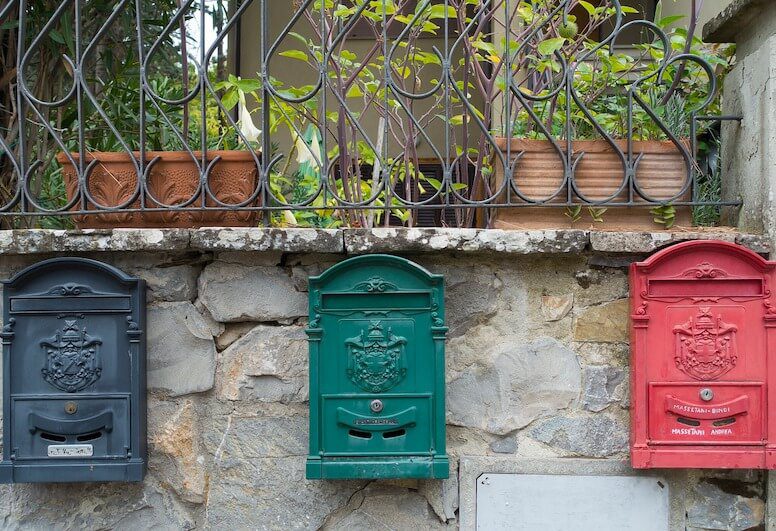 Every company is a little different, but this will give you an idea of the process.
Someone will scan the outside of the envelope.
They'll email you a copy through their secure online portal.
You decide what to do with it: open and scan it, shred it, forward it, toss or recycle it.
If you need to see it, they will open it, scan it for you, and send it through the company dashboard.
If you need a hard copy of it, they will forward it to you wherever you are in the world. There might be a fee depending on the company and package you choose.
If you get a credit card mailed to you, they can forward it or store it for you until you return.
Choose from a PO box or a physical mailing address
Certain companies will give you the option of choosing a virtual PO box address or an actual street address.
I suggest you get a real street address because some shipping companies like FedEx, DHL and UPS won't deliver to a PO Box. Same thing with voter registration, some tax documents, and all that dreaded DMV stuff.
So, just to be safe, go for the street address.
What's the cost of a virtual mailbox service?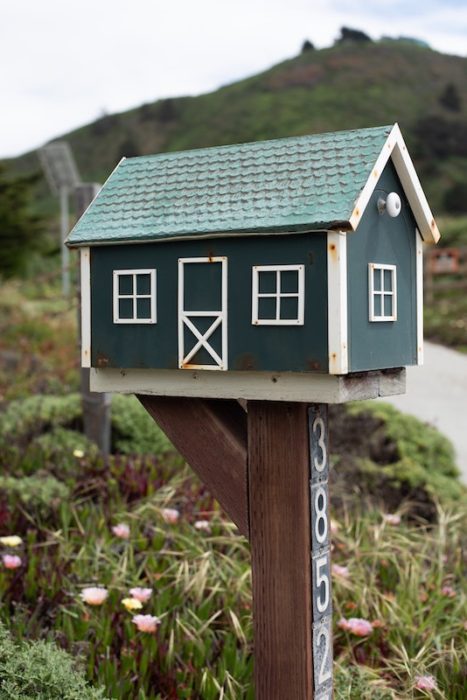 It really depends on the services you need and how much mail you get. The more you need and more mail you receive, the more money you'll spend.
Base plans start as low as $6.99 a month and go up from there – capping at about $159 a month.
Most US mail forwarding companies have a flat rate of up to a certain number of envelopes scanned and or opened. After you reach that, or if you need additional services, the rates go up.
Are virtual mailboxes and mail forwarders secure?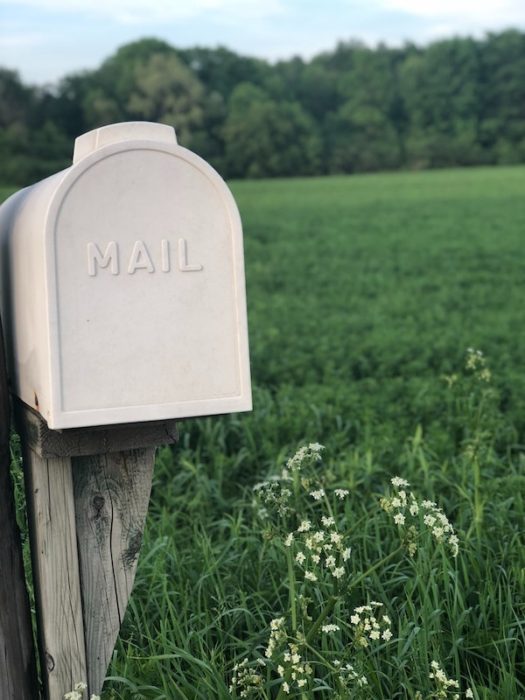 The answer is yes.
The USPS must authorize any mail forwarding company to receive and open your mail. It's not Bob's uncle in the basement steaming opening your envelopes. These are legit and lawful companies doing the job. Of course, you should always do your research and read the fine print.
But that's just good ol' advice with anything.
Any company you choose should have a professional website with a clear explanation of their privacy and security precautions.
Most companies have a 2-factor authorization set up, and your mail is always encrypted.
I would choose a company that has shredding capabilities to make sure your privacy is super-duper safe. Especially if you're on the Blacklist* and someone will take the time to go through your shreds. #iheartjamesspader  
Anyway, it's better to have your mail in a secure facility rather than sitting in a mailbox. Your packages won't get stolen off your porch by some ne'er-do-well. All your stuff will be safe and secure in a mail forward facility with 24-hour video surveillance until you make your scan, shred, forward, recycle decision.  
Getting started with your mail forwarding service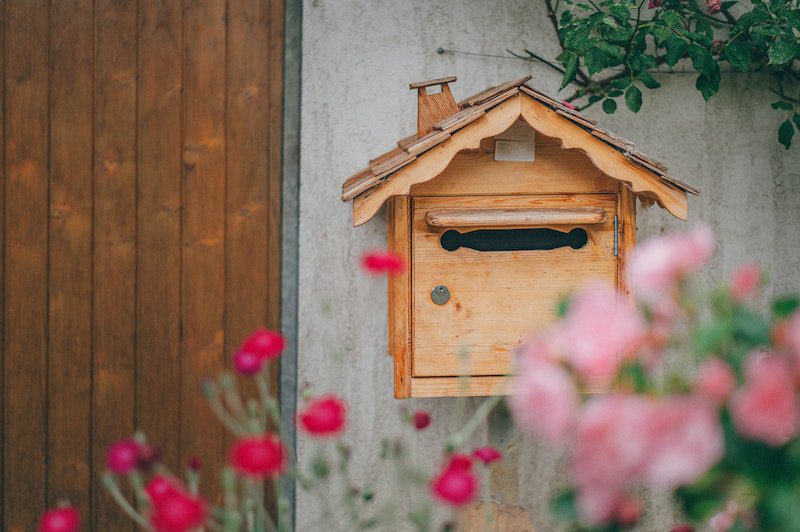 All the forwarding mail services require you to authorize their company to receive your mail. So, you'll need to fill out the USPS Form 1583 and have it notarized. The notary will send it to the USPS.
There are companies like NotaryCam.com that will notarize the document if you are already on the road. Or you can find a US embassy to do it for you.
Once the USPS gets the document, you'll be good to go.
The best mail forwarding service options
There are quite a few digital mailbox services out there. It's hard to say which one is THE best because it depends on you and your current mail situation. Each of these companies has been in the biz for almost a decade, if not more. They are reputable, accredited with the BBB, and have A+ ratings.
Traveling Mailbox – the best all-rounder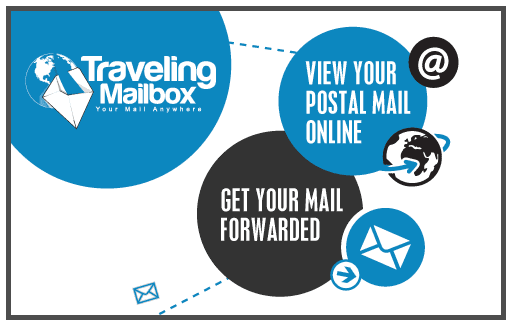 Traveling Mailbox has over 40 physical addresses to choose from around the US. They have five different plans, but their Basic Plan starts at $15 a month and includes:
40 incoming envelope scans
35 page scans
Three different mail recipients
Unless you're a mail-baller and get more than 40 pieces of mail a month, you'll probably be ok with this package. But if not, have no fear. For $99 a month, you can sign up for the top-tier Enterprise Standard plan and get 500 envelope scans and 500 page scans.
All of their plans include:
shredding
junk mail filtering
unlimited cloud storage
All the other services like check depositing and physical mail forwarding have additional fees.
Post Scan Mail – the best mail organizational system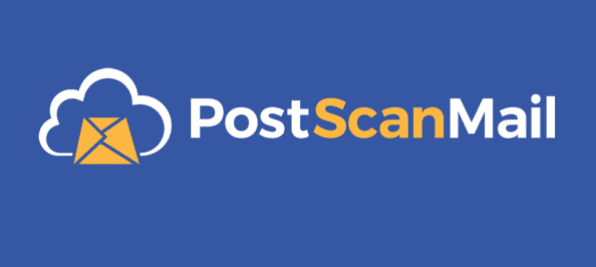 As long as you don't need a lot of mail scanning, another affordable option is Post Scan Mail. Their Starter Package is $15 and offers:
30 incoming envelop scans per month
5 open and scan pages per month
Choose from dozens of American addresses as well as a handful of international countries.
Unlimited recycling
1 recipient only
Mail forwarding is ¢.85 per item plus the cost of shipping
They currently don't offer check deposit services or shredding. But they do offer the storage of your physical mail for 30 days for free. They also have an excellent online organization system with folders so your mail can stay organized, which is essential if you are gone for a long time.  
Anytime Mailbox – the most affordable option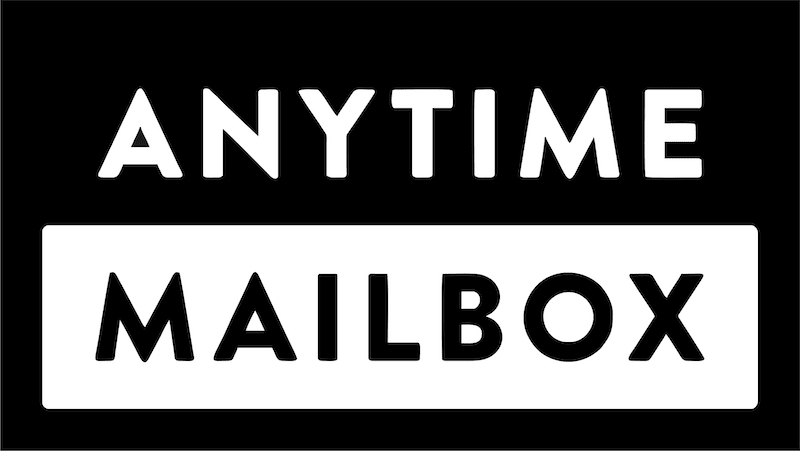 Anytime Mailbox's Bronze plans start at $6.99 a month but change depending on the location of your mailbox. They have hundreds of street addresses, so if you don't care where your mailbox is located, just keep looking around. You'll find one that has all the amenities you want and fits your mailing needs.
For example:
The Bronze Plan for a mailbox in Boca Raton is $9.99 a month. It includes:
30 incoming envelope scans per month
10 open and scan pages per month
10 pieces forwarded at your cost
1 mail recipient
For the $9.99 Bronze Plan in Ft. Lauderdale, you get:
30 incoming envelope scans per month
5 open and scan pages per month
Every piece that is forwarded costs $5 plus shipping rates
Unlimited recycling
Unlike the other mail forwarding services, each location has a different price and different offers.
It's worth the hassle of spending 20 minutes going through a bunch of mailbox locations to find the most affordable mailbox with the services you need. Especially if you are on a budget. They do have a chatbox if you have questions, and they are very fast to pick up during biz hours.
Anytime Mailbox is of the best mail forwarding services with addresses in the UK and Canada.
iPostal1 – the best plan for a family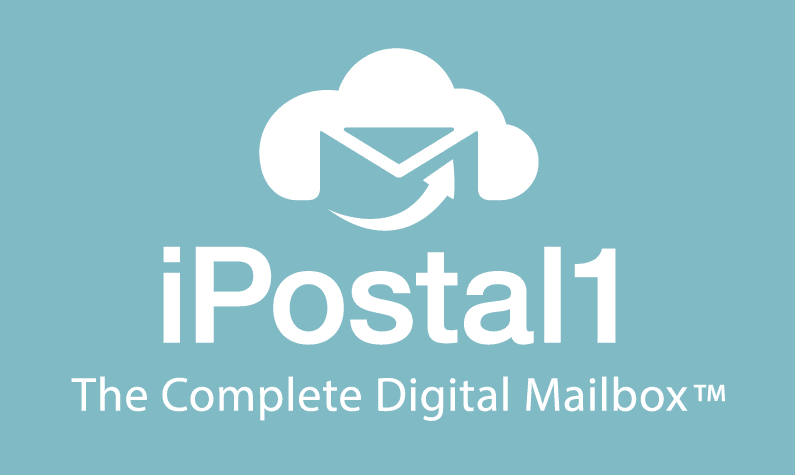 iPostal1 has four plans you can choose from. The lowest package, the Green Plan, is $9.99 and includes:
30 incoming envelop scans per month
Open and scans are not included – up to 10 envelops is $2.25, and ¢.25 per page thereafter
Unlimited recycling
5 recipients so your whole family can get mail on the lowest plan
Check deposits are $4.95 for up to 5 checks
If you want them to forward a bunch of mail to you, they'll consolidate it into one package and get a better shipping rate. They also provide an international mailbox service to a few countries.
Tips and advice for your mailbox forwarding service
Get rid of the paper (the trees will thank you). If you haven't already, go paperless wherever you can. Set up online payments for everything under the sun. The less physical mail you get, the lower your base package and rate can be
2. Get rid of the junk. Junk mail is stupid. You don't need it. It's erm… junk. So call, email, unsubscribe, whatever you have to do to stop the madness.
Do you rreaaallly need those Victoria's Secret catalogs? Not while you are living in Guatemala.
Again, less junk means a lower rate.
You can stop some junk mail by going to Catalog Choice. It lets you opt-in and out of what you receive.  
The Last Letter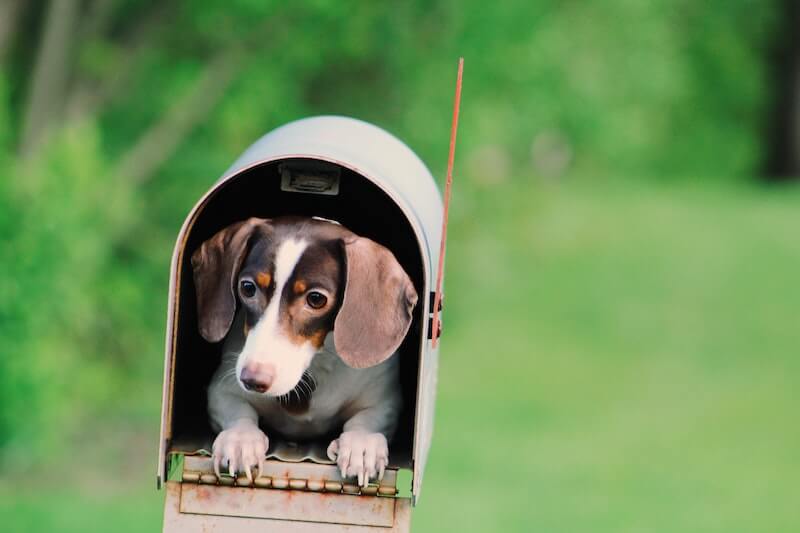 I hope this helped you navigate all the mail forwarding service options.
If you decide to join us in the safety of the moon, now you'll be all set. See you there.
XO, K❣️
ps> If you don't get the Blacklist reference, you are missing out on a good show. It's totally binge-worthy, so get on it.
pps> all prices are in USD
---
Yay for transparency!  This page contains affiliate links. That means if you click a link and buy something from this page, I may receive a commission (at no extra cost to you!) Total win-win!
---
Need to save this post for later? Pin it, go ahead, do it!