Last Updated on July 25, 2022 by Kirsten Raccuia
There is no such thing as a perfect place. I would know since I've lived in three US states and six foreign countries. But since moving to Malaysia in 2013, we've learned all the living in Penang pros and cons.  
If you read my last blog about culture shock, you'd know I am still in the adaptation and acceptance stage and quite happy to be there.
But that doesn't mean I can't see the forest through the trees. Actually, it's quite the contrary. I've been here long enough to know all about the crap on top of the ice cream sundae, and it ain't no cherry, my friends.
So, let's get to it. Here are the Living in Penang – Pros and Cons.
The Biggest Advantages of Living in Penang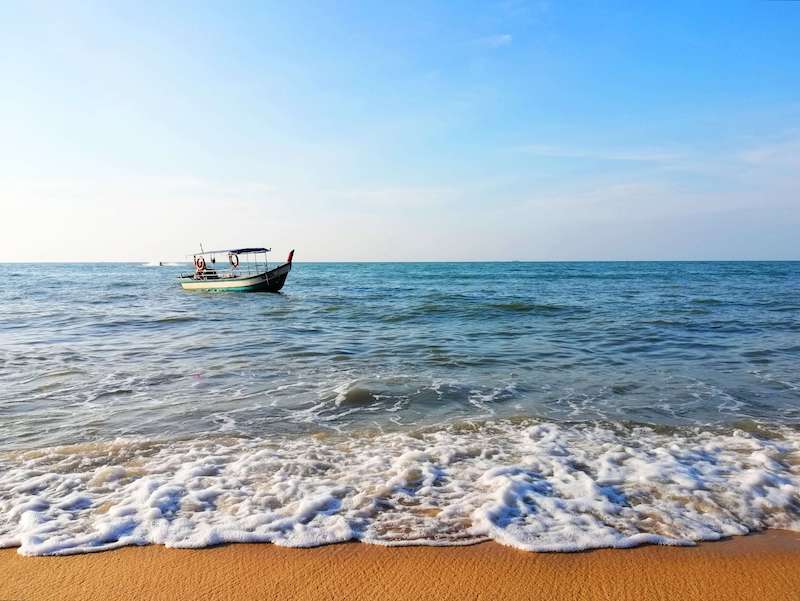 Personal Safety
Is Penang a safe place to live? I can honestly say I've never felt safer.
Overall, Malaysia is a very safe country. But don't just take my word for it. According to the Global Peace Index of 2020, Malaysia is number 20/163 on the list. The US is 121/163 (the lower the number, the safer it is).
Penang is one of the safest expat havens in Malaysia.
Of course, there is petty crime here and the odd machete stabbing, but it's still less than anywhere else in Malaysia.
It's one of the reasons why retiring in Penang is so popular, not just for expats but for Malaysians as well.
Island Life
Penang has a very laidback feel that I love. It is extremely chill here. Even George Town, Penang state's capital and the business hub on the island, has a laze about it.
Maybe it's the heat, but nothing moves quickly here. And I'm here for it.
Cost of Living in Penang vs. Kuala Lumpur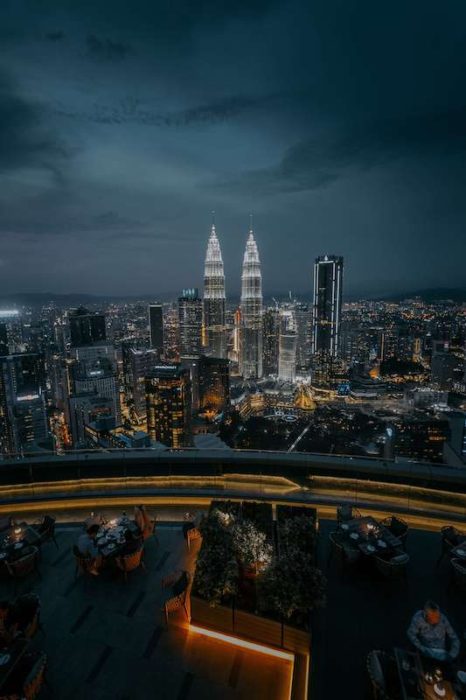 Overall, living costs in Penang are lower than in many other cities throughout the world. Especially when it comes to renting, which is the largest portion of your monthly nut.
It doesn't matter if you live in Batu Ferringhi, Tanjung Bungah, or Georgetown. Rent is more affordable on the island of Penang than in KL. 
The rent may be more affordable here, but the groceries are a little cheaper in Kuala Lumpur. There are more grocery stores and more competition, which pushes the prices down a bit. It's not an overwhelming difference in price, but it's there.
You can read more specifics about our living expenses in my Cost of living in Penang 2020 report.
Affordability is another reason living in Penang as an expat is so attractive.
By the way, if you want to make a city price comparison check out Numbeo. I don't always agree with their exact prices; they tend to be lower than they should be. But for an overall comparison, it is a great site.
Small Village Feel
One of the things I love about living in Penang is the small village atmosphere. I know my egg lady, the fruit guy, the lady at the butcher shop, and the cashiers at my grocery store.
Coming from Chicago, that small-town feel is endearing and makes us feel like we are part of a village.
It is big enough to feel anonymous but small enough to feel quickly at home. I like that balance.
Lots of Penang Expats, Retirees, and Digital Nomads
One of the biggest benefits of living in Penang is the expat community. They are a very welcoming bunch, and it's not hard to find your tribe.
In the last couple of years, more places for Penang digital nomads are popping up. Short-term rentals are easier to find, and co-working places are scattered throughout Penang, Georgetown especially.
If you are an expat living in Penang, there is a revolving door of people moving to the island. Some are planning their Penang retirement. Others are here for work, yet others are here for the overall quality of life in Penang.
Now for the Disadvantages of Living in Penang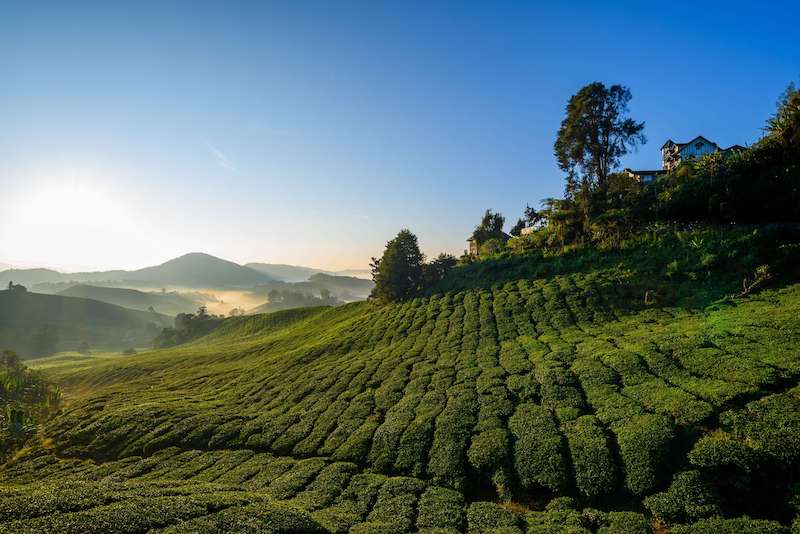 Island Time
Yup. That's right. It's a living in Penang pro and con.
I love how laidback Penang is until I need something fixed. It took 10 days to get the parts for our A/C, and it wasn't some old unit that had to be repaired in Singapore; it was still under warranty, and it took 10 damn days. That's a little too laidback for me.
Imported Items are Expensive
I'm not saying imported items aren't expensive in other places in Malaysia. They are. Imported goods are always more money, and if only Hellman's mayo will do, you're gonna pay for it.  
However, the imports in KL are cheaper than in Penang. I'm sure it's a case of supply and demand.
It's Hard to Find Things
From groceries to furniture, Penang is limited in what you can find.
It is much better than it used to be but still has a long way to go.
That being said, Penang is better than Langkawi or Kuching for particular items. People from Langkawi regularly fly here for grocery items, and people from Penang fly to Langkawi for duty-free booze.
There is always a tradeoff.
Boring Nightlife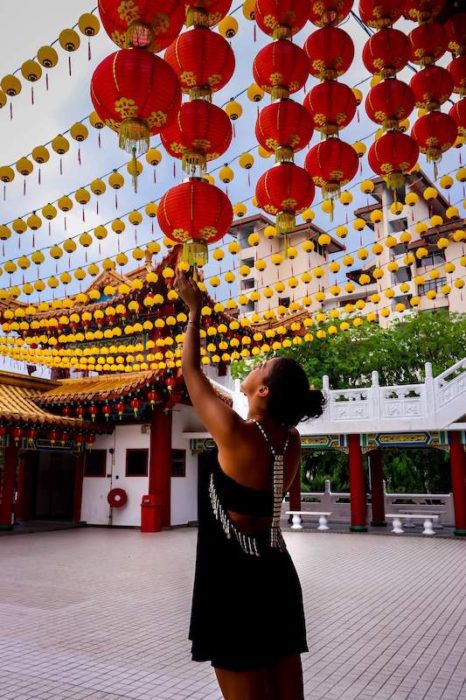 Penang really lacks in the nightlife department.
There aren't many neighborhood bars. There aren't that many bars, period.
There are quite a few speakeasies or hidden bars, but they are more expensive. They do, however, make delicious craft cocktails.
But when you just want to hang out and grab a glass of wine with friends, the options are far and few between.
When we go to KL for the weekend, I put on a pair of heels and go wild. And by wild, I mean hitting three bars before calling it a night. I'm out of practice, my friends.
Not a lot of Restaurant Choices
People come to Penang for street food because it's the best in Malaysia. No joke.
However, we are lacking in decent restaurant choices. More and more are popping up these days, but still, there is a gap in the market here.
We love going to KL for excellent restaurants and good service.
Beaches in Penang Suck
Yes, Penang is an island and has some pretty to look at beaches, but the water isn't clear.
I don't want pretty beaches. I like water that I can swim in. Now I'd even settle for water I can stand in.
The beaches in Penang are pretty from afar, but as soon as you get closer, they are far from pretty.
For gorgeous clear water beaches, we go to Langkawi because it's a 17-minute flight and duty-free. But to actually spoil ourselves with crystal clear water and fantastic coral, it's best to go to Perhentians, Tioman, or Kota Kinabalu.
Living in Penang Pros and Cons: The Final Tally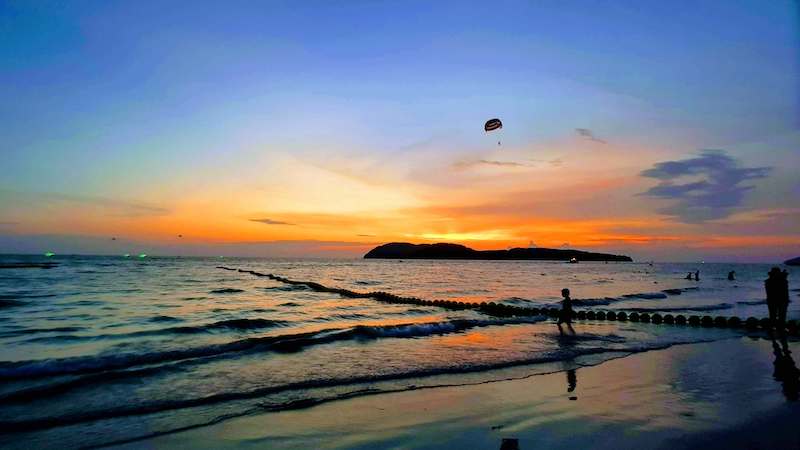 So how does it feel living in Malaysia as an expat? I'd have to say, pretty damn good – even though this list has more cons than pros.
Clearly, the significant advantages of living in Penang tip the scale for us and have kept us here for seven years.
Now that you know the living in Penang pros and cons, does that
So now you know the living in Penang pros and cons.
If you are thinking about retiring in Malaysia or moving to Penang, these blogs can help give you the bigger picture of life in Malaysia:
Want to save this article for later? Try Pinning it to Pinterest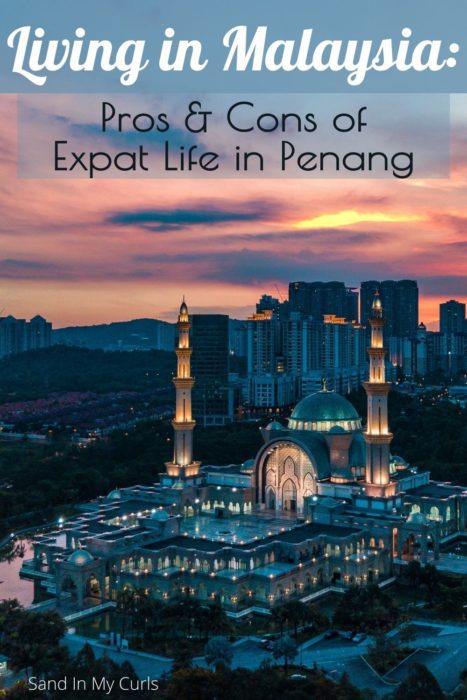 ---
Hey friends in Penang, tell me what I'm missing. What are your pros and cons of living here? Tell me in the comments below.