Welcome to My Expat Interview Series.
Roy and Linda have been expats in Vietnam for 5 years. But now, everything is changing.
This is an insider's sneak peek at the truths and realities of expat and digital nomad life. Not just from my point of view but from people around the world. They're sharing their stories with the dreamers, the movers, the curious. You!

The idea behind this series is to share other expat stories because: 
1. You are probably bored to tears with me. 
2. There is a world of opportunities out there. Maybe reading these interviews will inspire you to follow a dream that is more attainable than you ever thought.
3. I'm selfish. And totally nosy. I want to learn about other expats living around the world. As much as I love Malaysia, I'm still a Sagittarius (read feisty, independent, traveler) who's always ready for the next adventure.
So, without further ado… Let's Dive into my Expat Interviews Series!
Tell me about yourselves.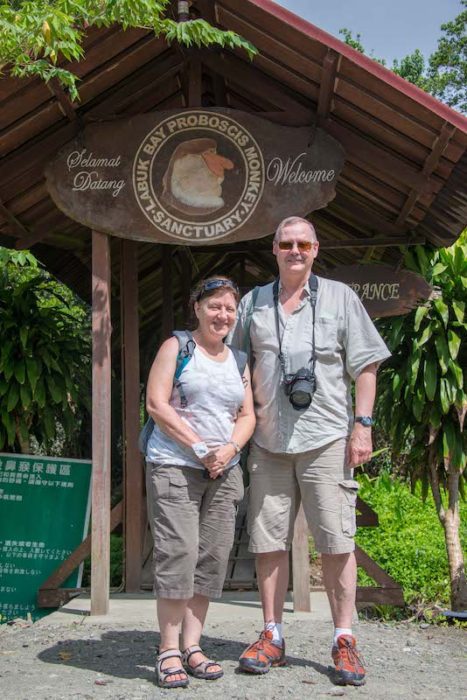 We're Roy Stevenson & Linda Popovich. Linda is from Struthers, Ohio, & I'm from Auckland, New Zealand.
We met at grad school at Ohio University, married in December 1982.
Linda has an MBA & I have a Master's in Exercise Science.
We've been living in Danang, Vietnam since February 2017.
Why did you decide to move to Vietnam?
Back in 2002-04, Linda got an expat assignment with her Fortune 100 company to work in Singapore. We traveled extensively through S.E. Asia & the Pacific on vacations & on her corporate job.
We loved S.E. Asia & its people & we promised that we would return to spend more time here.
In 2016, after Linda had taken early retirement, we sold or stored everything from our Seattle home & moved to Chiang Mai, Thailand. We were finally doing it!
After 9 months in Thailand, our next stop was Da Nang, Vietnam. Some food & travel blogger friends recommended this medium-sized city in Central Vietnam & we thought we'd spend a few months here & then move on to Bali & perhaps Malaysia.
We found that Da Nang has everything we need—and then some!
What's going on with the visa situation in Vietnam?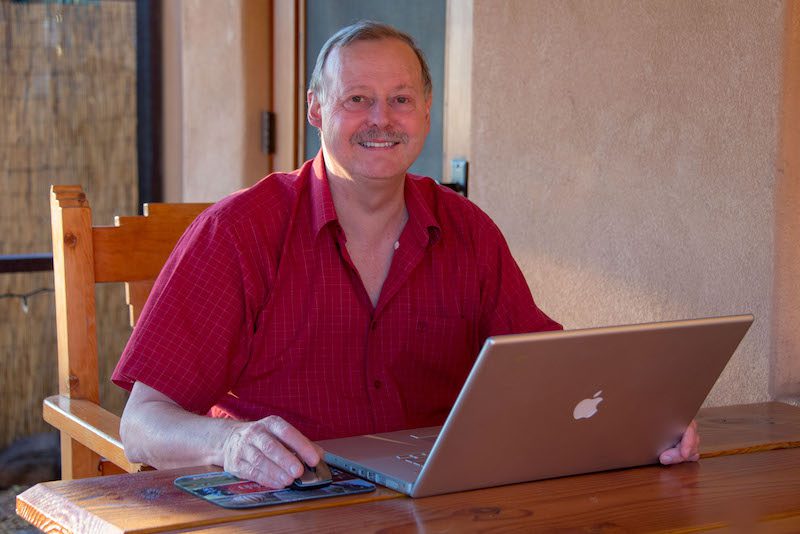 The country has radically changed its visa policy & all expats in Vietnam have been asked to leave. The only remaining expats are ones with jobs here, or who are married to Vietnam citizens.
Most other countries sent their resident expats & tourists back "home" long ago with the advent of the Coronapocalypse. The Vietnamese govt. has been extremely accommodating to date by extending everyone's visas even though they expired. It also will have its hands full vaccinating its own citizens & the few remaining "legal" expats.
There's been a mass exodus from the An Thuong Tourist district here in Da Nang, & it's like a ghost town now. Quite spooky, like a zombie movie with only the occasional person walking around in the distance. Very few expats in Vietnam are remaining now. Very sad for our Vietnamese friends who have businesses in the tourist district.
We're fine with all this as we've been away for 5 years & are due for a visit back to the U.S.A. We also have alternate plans to check out Portugal, Costa Rica, & this has just bumped those timetables forward a bit. We also have some business to take care of in Seattle, so now's a good time.
We ultimately hope to return to Da Nang when it reopens to tourists & expats.
What struggles did you have when you decided to leave your old life behind?
The hardest emotional and physical part was getting rid of all the stuff from our life in the US. My wife spent months giving stuff away and worked hard up until we left, still getting rid of more stuff. She was pretty exhausted from all the work.
I had trouble parting with my books and magazines and just about cried seeing it put into a pod for storage.
Financially, it was a no-brainer. We couldn't wait to live a less expensive, unencumbered life.
Relationship-wise, we miss our neighborhood and my wife's family.
I have a few ex-work buddies that I liked to get together with, but we see each other each year when I visit the US.
What is the cost of living in Vietnam?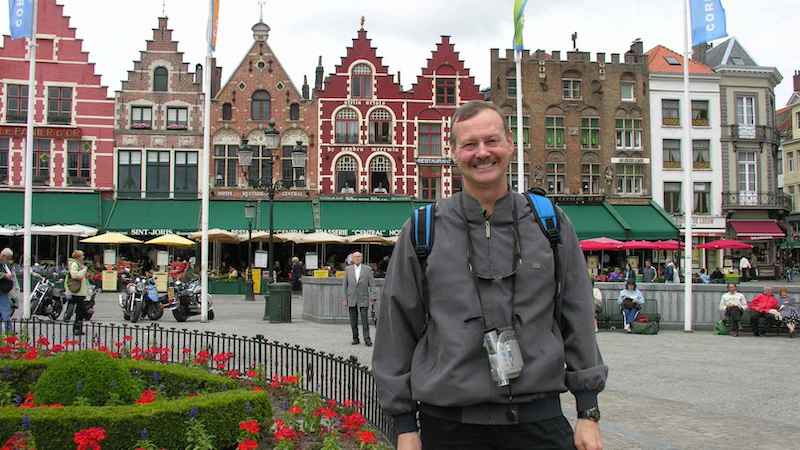 Overall, it's a pretty low cost of living
We currently pay $600/month for 2 bedrooms, 2 bathrooms approx. 1185 sf.  
Electricity is extra – about $50-100/month depending upon the weather.
We have expat medical insurance and pay about $475/month.
My wife gets some good wines from Europe, Australia, South Africa and South America for $8-$15/bottle. We don't drink beer but it's very cheap—sometimes free.
We both get massages every week, belong to an upscale fitness club and get frequent mani/pedicures.
Monthly expenses for everything is about $2500/month.
We have an international airport in Danang so it's easy to travel directly from here, or via other major cities.
Is there a language barrier living in Vietnam?
The language barrier can make things difficult at times when working with Vietnamese over 40 years old. The younger ones have had many years of English in the school system & generally know enough to get by or even carry on a conversation.
The English literacy of our Vietnamese friends ranges from basic to perfect.
I have a few local friends who speak English better than most people back in the U.S.A.
If we need to, we use our translator app. We use hand signals. And we have a "fixer" friend who we can call to translate via mobile phone if we're really stuck. We get by just fine.
How have you supported yourself financially throughout your time in Vietnam?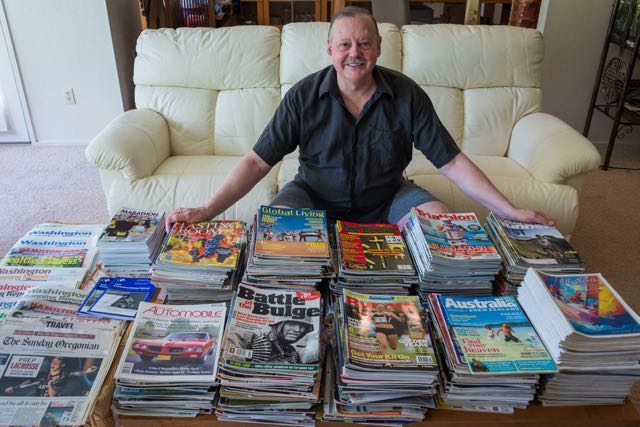 I'm a veteran travel writer with more than 1000 published articles in 200+ regional, national, and international magazines, newspapers, trade journals, custom publications, specialty magazines, in-flights, on-boards, and online travel magazines.
I'm considered one of the most prolific travel writers in the U.S.A.
Most of my income these days comes from my travel writing workshops & retreats, masterclasses, online courses, coaching, eBooks, & some freelance writing.
Much of our travel expenses are covered through travel writing assignments, like our 30-day tour of 12 of Bali's high end luxury resorts & villas.
We also have a small pension income and withdraw a small amount from savings each month to pay for rent, utilities and food.
What is the best and worst thing about expat life?
The best thing about expat life is we don't get bored. I have difficulty finding "worst" things. I couldn't think of going back to a boring life in the western world.
Was it easy to make friends? Do you socialize mainly with locals, expats, or both?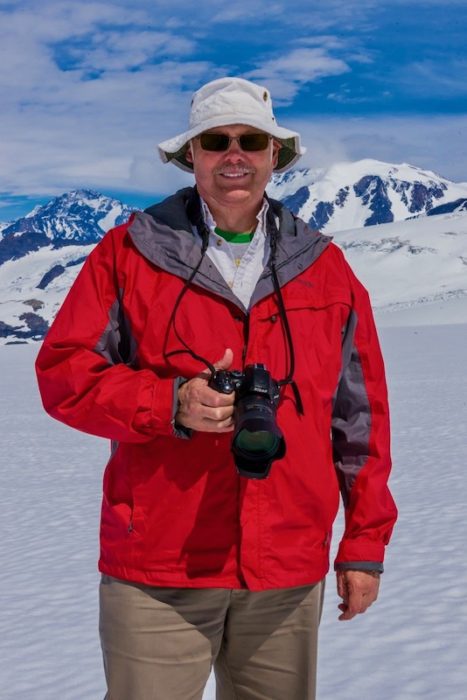 We have a network of friends within the expat communitywhom we see occasionally. Vietnam seems to be the new Thailand for expats. Some of the expats in Vietnam are charming & fun to hang out with.
We've been living in the An Thuong Tourist District since 2017 & just moved to a more traditional & upscale Vietnamese area two months ago. Some days we see no foreigners at all in this district!
What's the best thing about living in Vietnam as an expat?
We have many "best things" about living here ranging from the beautiful never-ending Da Nang beach to the UNESCO World Heritage town of Hoi An, only 12 miles down the road.
Da Nang is centrally located so we can easily take trips around Vietnam at will to places like Nha Trang, Saigon, Hue.
And we've travelled extensively through Myanmar, Laos, Cambodia, Thailand, Malaysia, & Singapore.
But, by far the BEST thing about living in Vietnam is its people. They're friendly, gracious and kind-hearted. We receive heart-warming gifts and acts of friendship almost every day from our friends.
What are the negatives about life in Vietnam?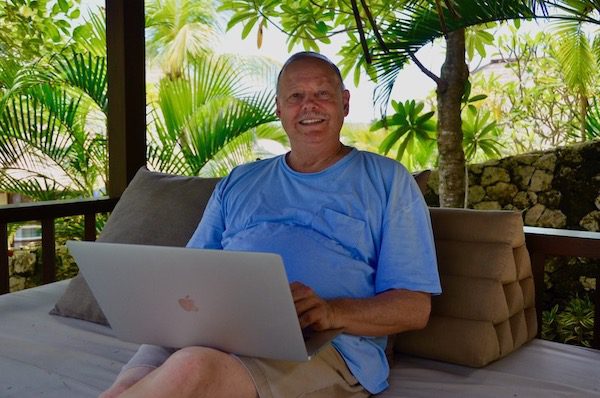 We can't think of any real negatives. There are a few items from home that we can't get here, but we're managing to live them without undue stress.
The weather gets really hot during the summer months but that's why air conditioning was invented, so we're fine with it.
Up until recently, the visa situation was always being tweaked. So, we didn't know if would remain easy to stay here. But for 5 years, we had no problems.
What does home mean to you?
We're at the stage where we've traveled so much & lived overseas so much that home is where we hang our hats. To Linda, Ohio & Seattle are home. To me, New Zealand & Seattle are home. But, yes, we get bored and antsy after a few weeks when we do go "home".
What do you miss most about America?
I miss attending the Seattle International Film Festival every year and the U.S. Track & Field Championships in Eugene, both on a Press Pass.
I also miss browsing in Seattle's many bookstores. Seattle is a very literate city & its many bookstores are large & well-stocked.
After previously living overseas, we found that we missed the excitement of living in different countries. Living overseas far outweighs those minor "FOMOs."
What's the biggest adjustment you've had to make being an expat in Vietnam?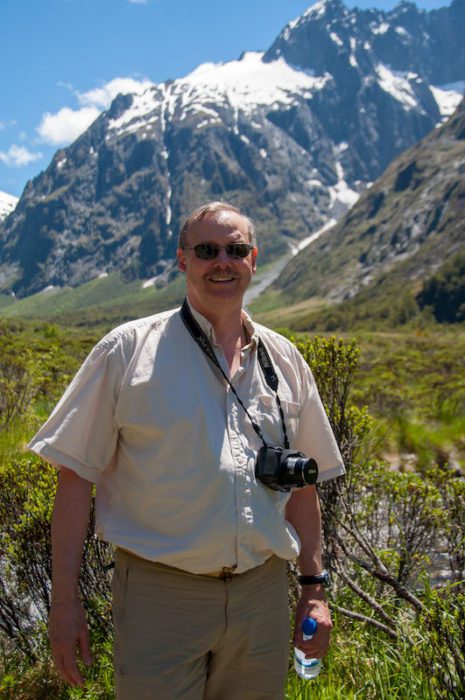 We've had to make plenty of small day-to-day adjustments. We sold our cars when we left Seattle & have not driven since. It would be suicidal to try to drive a motorcycle or car in Vietnam because the driving norms here are so different from driving in the western world.
I never had any problems driving throughout Europe, but would not consider driving here for a moment.
All of our expat friends who live here have had motorcycle accidents ranging from minor scrapes to life-threatening. We use Grab or taxis to get around & our transport expenses are $25-100/month. Da Nang is not a large town to get around. If we're doing a longer car trip we hire a driver for about $25/day, fly, or take a train.
How is the quality of life in Vietnam? Do you feel like it's better/worse/same than in the US?  Why?
We feel like the quality of life is much better here than in the US.
First of all, we can live on $2500/month and if needed, we could live on a lot less. We live a far more abundant lifestyle in Vietnam. We eat out almost every meal and we have access to every kind of food available globally – the choices are all here.
We get massages every week, manicures & pedicures regularly, hair care is cheap (a $5 haircut is on the expensive side here, hair color treatments around $20-$30) and we belong to a fitness club that rivals anything we had in Seattle.
The local people are welcoming, curious and friendly.
The local food is great.
Healthcare costs are inexpensive. We pay cash for prescription drugs and it equals the "co-pays" we used to have in the US. My wife spent 11 days in the public hospital shortly after we arrived and we had our own private suite. The cost was $1200 including MRI, 2 cat scans, ultrasound, medicines and everything else. There were no hidden costs.
I spent 7 days in a private hospital – including leg surgery the total cost was $1900. This would have cost us far more in the US. Even with our US health insurance (when we left it was $1381/month!) each incident would have cost us a minimum of $1600 out-of-pocket. Plus incidentals. (US insurance is extremely expensive and gets worse every year. It's one of the big reasons we left.)
Danang is also a safe city. We prefer medium-sized cities – there's lots to do but it's not as hectic as big cities like Ho Chih Minh City or Hanoi.
Life is good in Danang, Vietnam.
Do you feel like you fit in culturally as expats in Vietnam?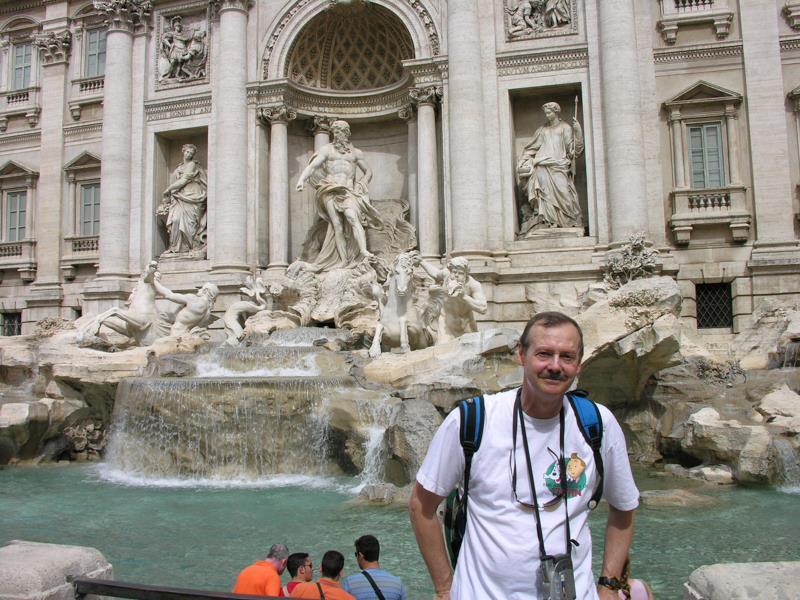 With a distinct foreign culture like Vietnam's, we'll never fit in culturally.
We're fine with that.
This is the sort of place where you really need to be born to fully understand how it works & what the people are thinking.
Nevertheless, we have more than a basic understanding of Vietnamese culture & love learning new things every day.
How does the work life/culture differ from the US?
Pretty much everything is different here!
We do love how the younger Vietnamese respect their elders & enjoy being with them. We have some younger Vietnamese friends – mainly in their '30s-who enjoy hanging out with us.
We visit tourist attractions & local markets with them, dine with them, celebrate birthdays with them, & sometimes the girls come over to our apartment with bags of food from the local market & cook for us!
We understand each other enough to have jokes & talk about our lives.
Did you find any great resources you found useful when planning your move?
Just ourselves & our previous traveling and long-stay experiences. You also pick up helpful tips talking to people who've been to Thailand & Vietnam.
Would you have done anything differently?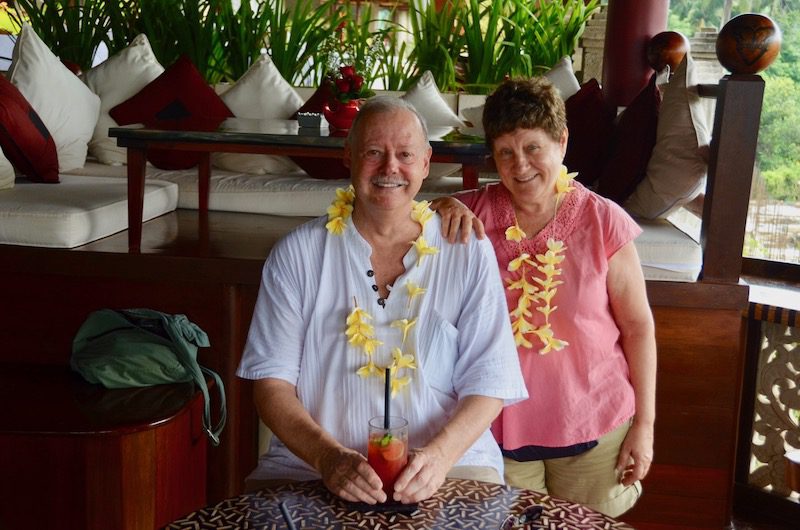 The only thing that comes to mind is that we should have researched hospitals and medical care before we moved here. It was an oversight. My wife had a medical emergency 2 weeks after we arrived, and we had to get to a hospital in the middle of the night.
If it wasn't for the housekeeper at our apartment and the taxi driver, we wouldn't have had a clue where to go. They helped us and it all turned out fine. But it was a good lesson to do some research and be prepared.
Roy's work has appeared in American Cowboy, Australia & New Zealand, Beers-of-the-World, Beer Connoisseur, Beer Magazine, Beer & Brewery, Blue Water Sailing, Britain Magazine, Canadian Yachting West, Cheese Connoisseur, Classic Boat, Coast Food & Arts, Collectible Automobile, Emirates Open Skies in-flight, Gorge Guide, International Living, Jeep Action, Lost Treasure, New Zealand Sunday News, Northwest Meetings & Events, Northwest Travel & Life, Off-Road Adventures, Oregon Coast, Popular Communications, Renaissance, Scotland Magazine, Sculpture, Smithsonian Air & Space, South China Morning Post, Spirit of Ireland, Sunday Oregonian, This England, GoNomad.com, GoWorldTravel.com, Travellady.com, TravelPostMonthly.com, Travelmag.co.uk, AllwaysTraveller.com, Europeupclose.com, epicureantraveler.com, and many other magazines.
For a portfolio of Roy's work please go to his writer's website at www.Roy-Stevenson.com 
He produces a free weekly newsletter for aspiring travel writers. It's considered one of the most informative e-zines in the travel writing business.
Subscribe here: http://www.pitchtravelwrite.com/pitchtravelwrite-ezine.html
Save me for later…