What encourages people to move to a country? Love, work, culture? A better lifestyle like us? School? There are so many reasons to move to another country. And unless you are new around these parts, you'd know that we moved for a lifestyle change. To escape the traditional rat race and to enjoy ourselves more.
But I'm so curious about why and where other expats move, so I reached out to expat bloggers worldwide to find out their motivation. Reading these blogger's stories was fascinating to me. I hope you enjoy their tales.
So let's get crackin. Grab your fave cocktail, you're in for a good read. Here are 34 reasons people move to another country.
Mayuri from Canada Crossroads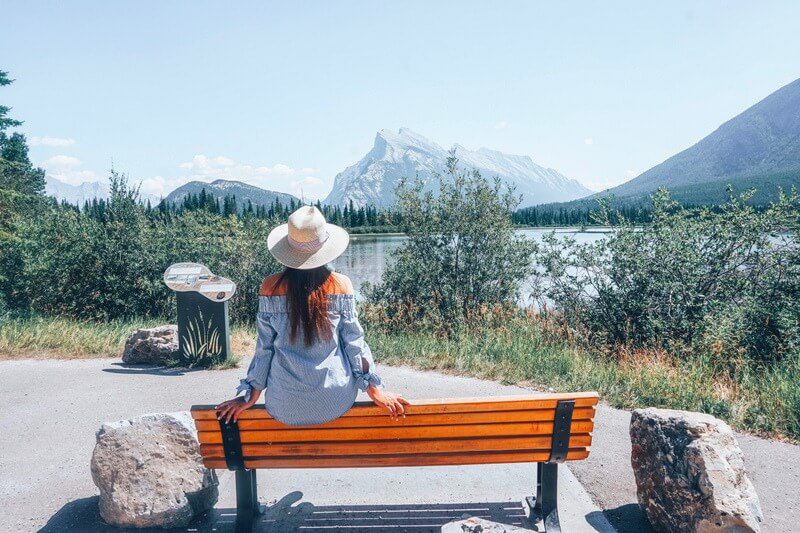 I moved to Canada as a student in 2009. As an international exchange student, the move was necessary to complete my MBA. I took this as an opportunity to gain global work experience. My initial plan was to study for a year, work for another year or two, and then return back to India (where I am from).
I still have my immediate and extended family in India, so my plan only involved 2-3 years in Canada. But, that one year opened up so many opportunities for me, and I didn't return. I was able to pursue my career in Canada, have moved up the professional ladder through promotions and finally in 2019 also received my Canadian citizenship.
So, what started as a student exchange program, changed my life forever. I got married here, bought our first home, and now moving into an entrepreneurial adventure. Although I never planned to live in Canada (at the age of 22 years when I moved here), the wonderful working culture and the warmth of the community kept me here, and I am happy I did.
I highly recommend that we come out of our comfort zone, and seize the opportunity to experience a new place, people and culture. There is nothing to lose in this trade, only experiences to be gained. And if things don't work out, you can always go back – as your home country will always be there!
For me, I miss my native country, but now Canada feels like home!
Becki from Meet Me In Departures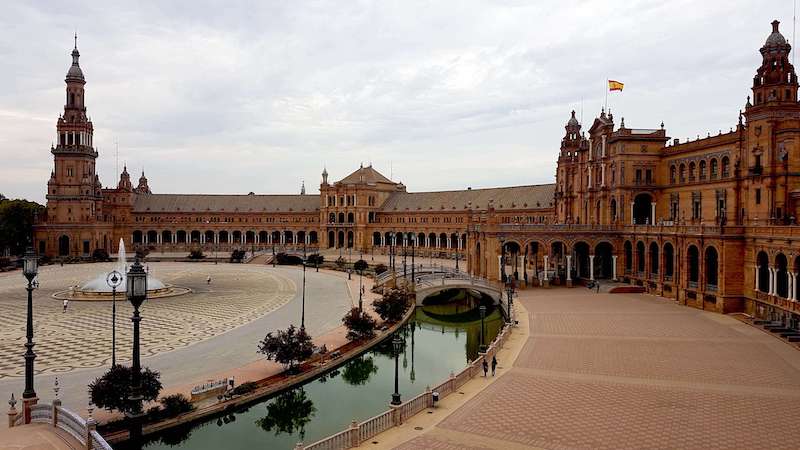 If you'd have told me at the start of the year that I'd be moving to Seville in the middle of a pandemic, I would have told you that you were crazy. But hey, I did it. It was actually because of the pandemic and a series of events that I ended up relocating. There are a lot of reasons to move to another country, but I never thought a pandemic would be one of them.
I have a few sources of income, but nearly all of those involve coming back to the UK to work. I'm lucky that I can drop in and out of different contracts which means I can get away to travel fairly frequently.
Then Covid hit and my work dried up.
So I used the 'gained time' and completed a TEFL (Teaching English as a Foreign Language) course. It was something that I had wanted to do for a long time but was just too busy to commit.
Part of the reason for wanting to teach English was so that I could work remotely to subsidise the lack of income from my regular work.
While looking for online work, I came across a fully-funded internship under the ERASMUS scheme based in Seville, teaching English to Spanish students. So naturally, I applied, although I didn't even expect an interview as they are very competitive to get on.
A couple of days later, I was offered an interview, shortlisted and within a week had packed up my life in the UK and moved to Seville. I didn't have a say in the destination, however, I'd always wanted to learn Spanish, I'd also never lived abroad, these were two things I was eager to do.
I've absolutely loved my new life out in Seville, so much so, I don't know when I'll be going back to the UK.
Emily from Emysway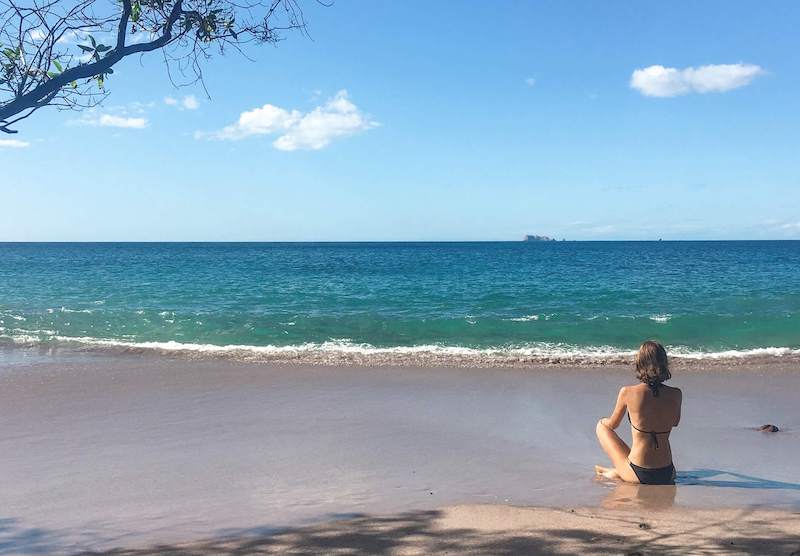 Although I'd always had an adventurous spirit, it took me years to realize I'd gotten stuck in a very conventional lifestyle. University, long-term relationship, apartment in the city and the prospect of a 9-5 job. It would've been fine if I was actually happy, but I wasn't. I felt uninspired, stressed-out and trapped in my own life.
Fortunately, I never stopped daydreaming about something different. Eventually, I took the leap and somewhere during the autumn of 2019, I packed my bags and jumped on a plane to Costa Rica.
I must admit, it was an impulsive decision.
All I knew was that I wanted to be surrounded by nature, enjoy a more relaxed lifestyle, write, explore and be free! A country that actually has an expression for this way of living (aka. Pura Vida), seemed like the perfect destination.
As someone who was used to the city life and had never traveled outside of Europe, it was for sure a culture shock, but not once have I regretted my decision. I immediately fell in love with the vibrant ocean, jungle beaches and the incredible biodiversity Costa Rica is known for. I don't think I will ever get used to seeing monkeys cross the street like it's not a big deal!
Living in Costa Rica has opened my eyes even further to what's really important in life. It has also given me the space to discover what I truly want. It's where I created my blog, which has been my passion ever since.
If you're wondering what else this beautiful country has to offer, check out my blog post on why you should visit Costa Rica!
Vicki from Vickiviaja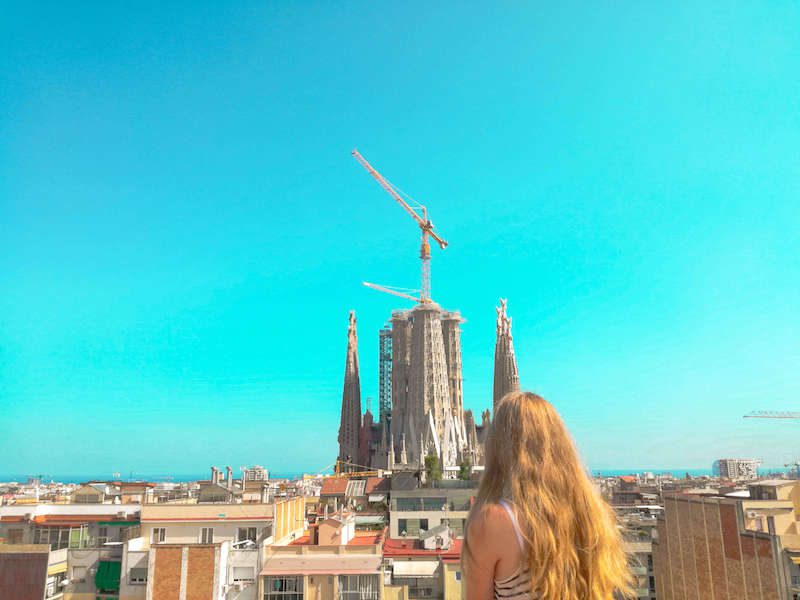 People keep asking me why I moved from Germany to Barcelona, Spain.
The question is easy to answer.
Because during a trip with a friend through Spain and Portugal, I met my husband, Eduardo. It was during my weekend stay in Barcelona.
After he visited me in Germany, it was already clear that we wanted to live together.
The decision whether we'd live in Germany or Spain was not that difficult for us either, because Eduardo already had a flat in Barcelona and a permanent job. However, I was just finishing university and I'd wanted to move to a different country for a few years anyway.
So, I moved to Spain with him just seven months later.
At first, it wasn't that easy to get used to life here. Many things were different from what I was used. It's one of the challenges of moving to a new country. I had already lived abroad twice during my studies, but this was only for a short time.
After a while, I got used to life in Spain, and now, almost five years later, I couldn't even imagine moving back to Germany.
Spain is extremely popular with Germans. It is hardly surprising though – the weather is great but also the attitude to life is very different between the two countries. While things are more organized in my home country, the Spanish are more relaxed about things. This is why Germans, in particular, are drawn to Spain to really enjoy their lives to the fullest.
Heather from That OC Girl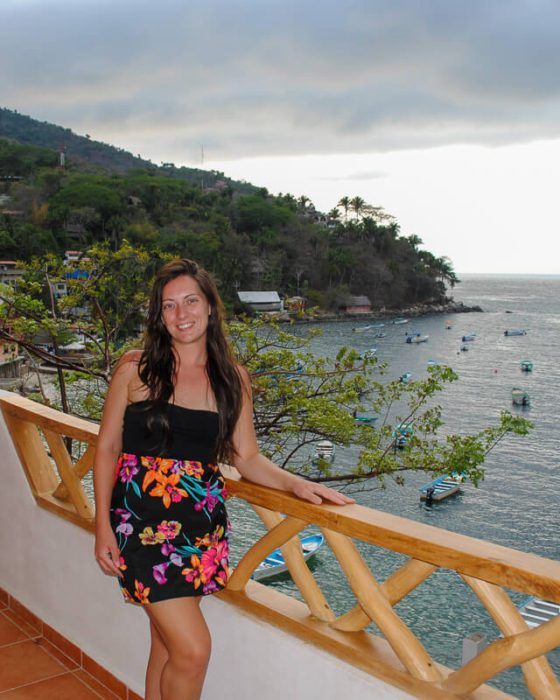 After spending a week vacationing in Puerto Vallarta with my sister, I fell in love with this city, and quite possibly experienced love at first sight.
You see, my husband worked at the resort where we stayed, and we hit it off immediately. We even continued talking when I got home, and I had this deep urge to go back. I had to see what that was all about, so I ended up booking a trip to visit again by myself just a few months later.
It was during that second trip that I told my husband I was going to move there. I absolutely loved it and I couldn't wait to experience more. I don't think he believed me at first. I still can't even believe I did something so crazy, but it's one of the best decisions I've ever made, and I have absolutely no regrets.
I didn't choose Mexico for this new adventure; Mexico actually chose me.
I was at a turning point in my life and moving out of my hometown in Wisconsin was something that I dreamed about doing anyways. I had always thought I would move to a new state though, not a new country! But the signs were clear, and my heart followed those signs and Mexico is where it led me.
I am so grateful that everything worked out and for the people that helped me along the way. I was able to find a nice apartment and a job that applied for my work visa. Plus, I already had friends to talk to, which made the transition a whole lot easier. Everything worked out exactly how it was supposed to, and that's how I know it was meant to be.
Cami from Travel Cami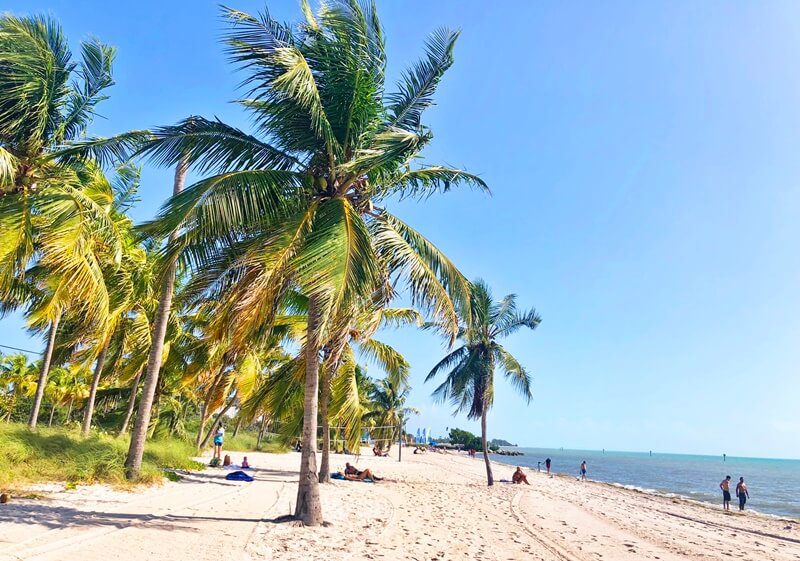 In my last year of college in Brazil, I decided to take a break and move to one of the most beautiful tropical islands in America: Key West!
I found an opportunity for a work exchange program for students and thought it would be awesome to have work experience in the United States and learn all about a new culture at the same time.
When I was looking for possible destinations for my exchange program, Key West immediately caught my eye: the island is connected to the continent by the Overseas Highway, one of the most remarkable highways in the world. The island is also only 90 miles away from Cuba, so it was like having all the gorgeous scenery and warmness from the Caribbean without leaving the States.
I moved to another country because I wanted to experience a new life, meet new people, and try new food. I ended up getting a job as a hostess at one of the most popular restaurants in Key West and that led me to the sweetest and nicest people ever. I also got to improve my English considerably, which was one of the best effects of moving to another country.
Moving to Key West opened-up my heart and showed me how many incredible serendipitous opportunities are awaiting out of my comfort zone! I highly recommend it if you happen to have the same opportunity someday.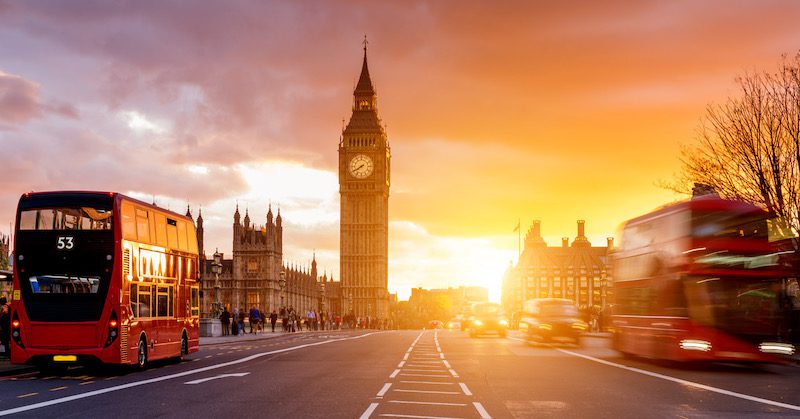 I left my home country of Poland when I was 19. I had £200 on me, and a suitcase mostly packed full of dreams and a hunger for adventure. My biggest goal was to study abroad, and because I could only speak English well enough to do that, I chose the UK.
I was young with no life experience, but I was ballsy enough to go after my dreams without fear. I craved adventure, wanted to experience how is it living somewhere else and sample the unfamiliar. I also knew that the UK had great universities and a lot of job opportunities to be able to support myself while studying.
After spending a sleepless first night in a hostel, I went out to buy a SIM card. While I was sitting on a bench struggling to activate it, an older man started talking to me. Later on he helped me find a room to rent and showed me how to look for jobs. The next day, my new landlord showed me around the city and even took me to my first interview in a small café.
I got the job, and my life in the UK officially started then.
I learnt that you always meet people in your life that help you through the most difficult times, and you can be that to others. And there will always be challenges of moving to a new country.
Throughout the years, I qualified and was successful, made a lot of friends, made even more mistakes, owned houses, loved and divorced. I never regretted my decision to emigrate.
Fifteen years later, I'm again ready to leave to follow my new dream which is to travel the world and being location free.
Emma from Wanderlust and Wet Wipes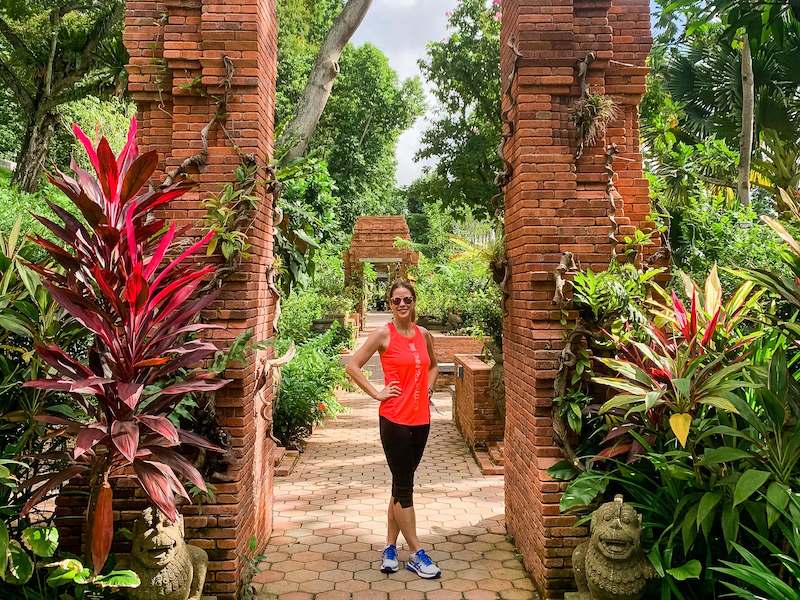 My family and I have moved a lot!
In 2009, we moved from London to Houston, Texas and then back again in 2013.
In 2015 we left again, this time for Doha, Qatar where we spent 4 years before moving to Singapore last year.
Living overseas is something that excites me to my core. As a child I lived in three countries on three continents so it stands to reason that I would also travel as an adult. Singapore is my tenth city over 6 countries and 5 continents!
My reasons for moving to another country have varied: As a child, I followed my parents, later I wanted to see the world as part of my further education. As an adult and as a family, we've moved for work – either my own or my husband's.
My travels have been life-changing and have cemented my view that I prefer to travel slowly, so slowly that I prefer to put down roots for a few months or years. I love to experience a country by living there.
One of the consequences of moving so often is I've had to be the new girl so many times. I have had to find new jobs, make new friends, and establish new networks. It can be hard and lonely sometimes, but there are always challenges with moving to a new country. You can get judged by your friends and family at home as well as by the locals in your new country. I've become passionate about empowering new expat women who are feeling a loss of identity when they move.
That's not to say it's not worth it.
On the contrary, I've made some of my best friends and had some of the most memorable experiences of my life all because I chose to have an adventure in a new country, and I'd recommend it to anyone in a heartbeat.
Tiffany from A Girl and Her Passport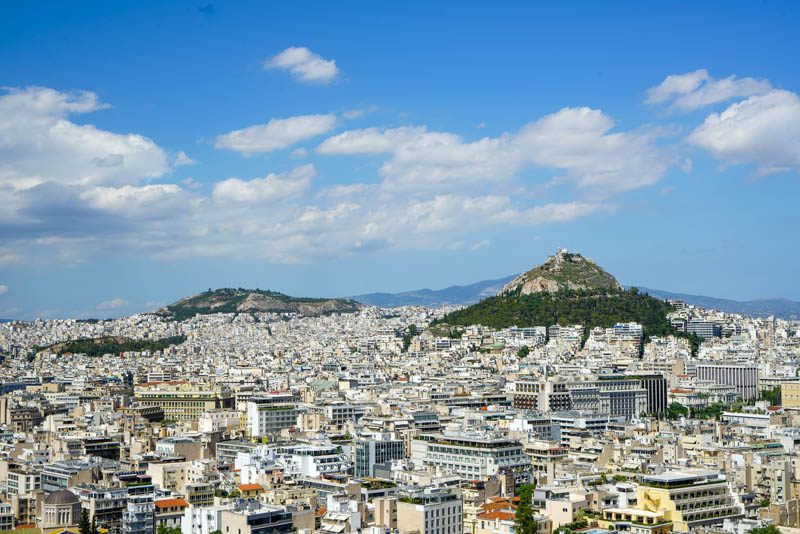 Back in 2016, I decided to take a sailing trip to Greece. For two weeks, I was going to sail the beautiful islands of Greece. At the time, I was already an expat living in Qatar for work.
Almost from the minute I set foot on Greek soil, I knew it was something special. The warmth of Greece was like a soft blanket that I never wanted to leave. After two weeks of sailing, I knew I would be back. The seed had been planted to move there after having a hard time picking which island I would live on.
The next year, I came for a month, and the following year, I came for three months. Eventually, I figured out how to move to Greece as an American with no European heritage option, and now I live in Athens. Greece is like coming home for me. The warmth of the people, the amazing food, and the lifestyle all appealed to me, and my sense of what life should be like.
Sitting in a coffee shop for hours without the employees giving you a death stare, shopping at my local street market on Fridays, and being able to escape to a Greek island at a moment's notice are just some of the things I love about living here. While there are things I miss about home, the satisfaction of my Greek life outweighs those things.
Lieze from Glitter Rebel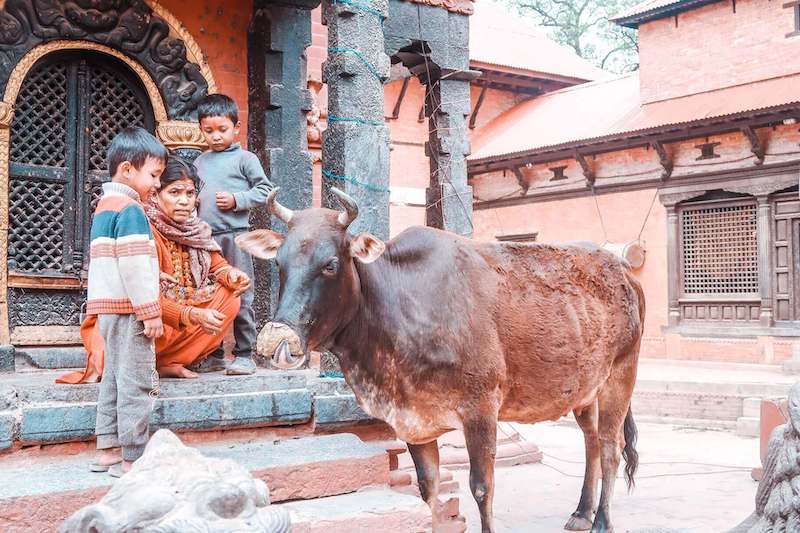 One of the best decisions my husband and I ever took was for him to pursue a career as an international teacher. After a 2-year stop-over in Dubai where he was teaching History in a British Private school, we now moved to the bustling city of Kathmandu where we munch on MoMo, visit ancient temples and have local beers on our roof-terrace overlooking the Himalayas. 
Although taking the leap from teaching in a school nearby where you live to moving to and teaching in a school in a strange country around the world might seem a bit scary to many, it is ripe with opportunity and knows nothing but benefits. It's what happens when you move to another country – amazing opportunities.
As an international teacher, you and your family will get yearly flights to and from your home country, you get free (and good) accommodation, you get a better (often tax-free) pay than you ever would in the USA or UK, and you can actually travel and go places during the many holidays you have! 
During one such holiday, my husband and I jumped on a plane to Kathmandu from Dubai not really knowing what to expect of this mountainous country. The moment the wheels of the plane hit the runway, however, we knew that Kathmandu was 'our kind of place'. Not only have I never ever met people as friendly as Nepalis, Kathmandu itself is dotted with ancient temples and historical places (filled with monkeys) you can easily visit – perfect for two history nerds! 
We stayed in Kathmandu for 7 days and came back to Dubai knowing we would do everything in our power to get my husband a job in the British School in Kathmandu – if a job ever came up, that was. Luckily for us, nine months later a job alert on TES (an app for teachers) popped up about a history teacher job in Nepal. We knew we had to take that chance as another job in Kathmandu might not come up for several years.
We put our plans for moving to South East Asia aside and – after a hard and nerve-wracking interview process, were able to move to the country of MoMo's, Monkey Temples and more culture and kindness than I could ever have dreamt of!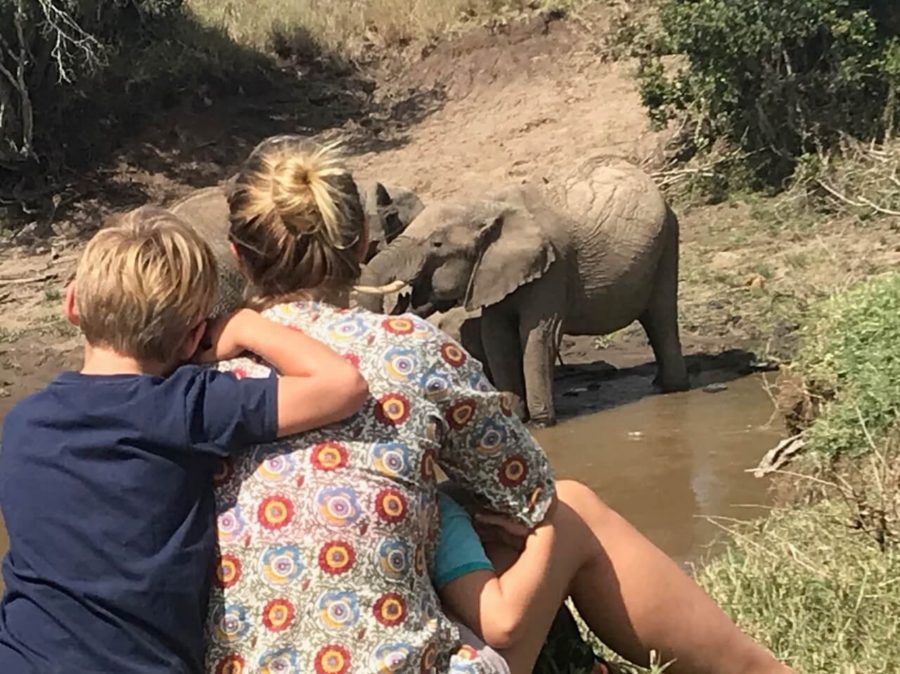 My family and I moved to Nairobi, Kenya in 2017 in search of a different way of life for our children.  
We are a British family with three young kids and Kenya allows our children to have the kind of childhood that we had: one where the majority of time spent outdoors, one with wild animals and weekend adventures. Our children's lives in Kenya are notably different than those of our friend's children back in the UK.
While children of a young age in the UK are dealing with peer pressure and a constant barrage of celebrity, fashion, Tik Tok and the strains of conforming and being seen as cool, kids in Kenya retain an innocence that speaks of a former time.  
On weekends we go on safari and learn to track animals and shoot a bow and arrow, or head to the mountains and learn to fish. Holidays are spent at the coast, building sandcastles and searching for starfish if you're small or learning to kitesurf or dive if you are older. 
Our children learn about the circle of life and survival of the fittest, they see the effects of poverty in a third world nation and the importance of considering the environment. These aren't lessons that they learn in classrooms but on the savannah, on the reef and in the villages. 
We believe Kenya builds better, well rounded people with a considered view on the world.
Nadine from Le Long Weekend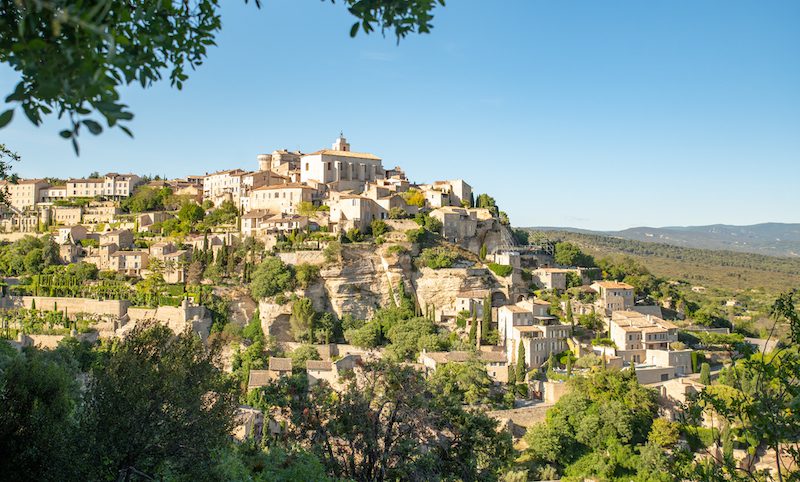 We first moved to France over four years ago when our son was just 3 years old. 
I'm originally from New Zealand, but my husband is French and we wanted to give our son the opportunity to become bilingual, and to experience French culture first hand. Of course, there were other factors at play too. My husband wanted to set up his own consultancy and knew there would be more opportunities in Europe. And I was already working freelance, so could effectively work from anywhere. 
I used to live in the UK when I was in my twenties, and missed the travel opportunities that abound when you're living in Europe (as opposed to on an isolated island at the bottom of the world!). 
We first settled north of Bordeaux, but later moved to Provence temporarily for a work contract. We all fell in love with the lifestyle in the South of France, and that temporary move became permanent. 
Provence is such a diverse region, and it's perfect for families, like us, who love the outdoors. But the hilltop villages, beautiful cities, cultural attractions, and agreeable climate play a big part in its attraction too. We also love that the schooling options are a bit more varied than in some other parts of France (there are multiple pedagogies and international schools available), and there's a large international community that makes finding your way a little easier as a newcomer. 
Madeline from Madeline Rae Away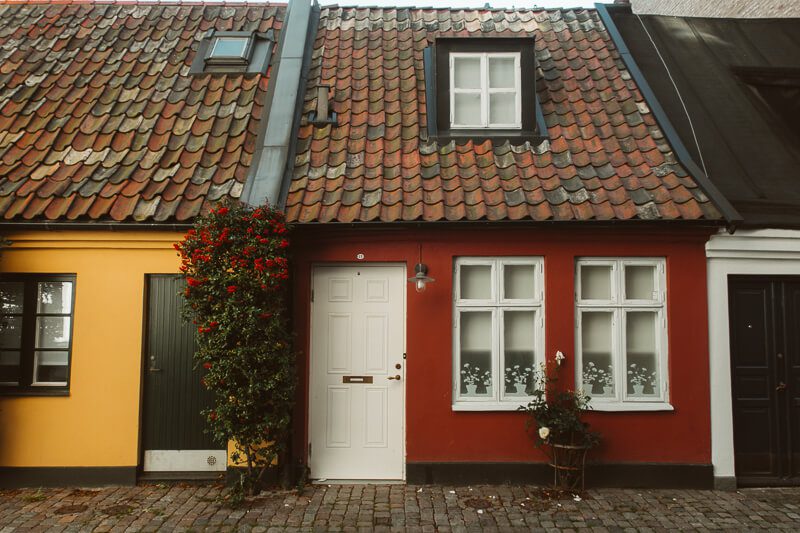 I am a Canadian who moved to Malmö, Sweden in early 2019. The story of my choice to move overseas starts in the summer 2016 when I was travelling to New Orleans with a group of friends.
On our last night in the city, we were in a Frenchman Street bar, and I began talking to a very tall, very handsome Swedish guy. We spent the next day together and both parted ways.
But, we kept in touch.
After spending a lot of time visiting each other in Canada, in Sweden, and travelling together, I moved to Sweden for love. Is there a better reason why someone would move to another country?
Moving to Sweden for love was one of the best decisions I have ever made.
While living in Canada is wonderful in so many ways, I really love the way of life in Scandinavia. The work-life balance is truly hard to beat, the social perks make life affordable and easy, and the obsession with good coffee makes me a happy girl. And while the dark winters have been a bit of an adjustment, summer in Sweden is idyllic.
Since moving here, I have settled into a career in marketing, am learning Swedish, and have found a love for the Swedish way of life. It's pretty clear to me why Swedes are some of the happiest people in the world!
Marco from Nomadic FIRE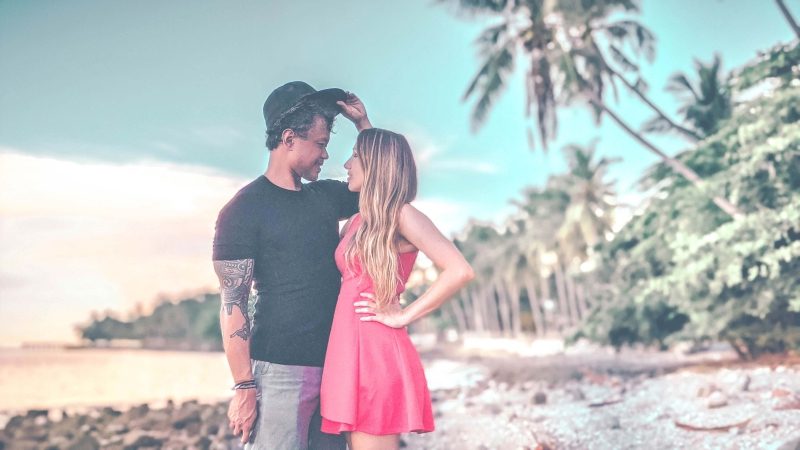 Sunshine on my face. Salty ocean breeze in my hair. Sugar white sand beaches between my toes. There are lots of reasons I can list why I retired in the Philippines. But, I would be lying if I said the primary reason to move abroad is that I love tropical island living.
My main reason is dull but pragmatic- I can afford to retire 20 years earlier by living in the Philippines.  
I retired in 2015 at 41 years old. Given the average budget in a medium cost of living city in the US is roughly $3,700 per month, retiring early in the US is, to put it mildly, hard. My average annual salary was about $70,000 a year, which sounds high, but is only average for a city (Portland, Oregon) on the West Coast. I would have to continue grinding and working my 60 hour work weeks for 35 years to retire in the US. That sounds terrible.
Moving to the Philippines changed my life.
My cost of living in the Philippines is over 50% less than in the US. Even in the most expensive city, the country capital of Manila, my monthly expenses are less than $2,000 per month. To be honest though, Manila is not the pretty part of the Philippines. It's more concrete jungle than a tropical rain forest. Manila has the nightlife, social scene, and electricity of a big metropolis, but city-life is not what makes the Philippines beautiful.
The good news is with over 7,600 islands, the Philippines is awash with choices outside of Manila. Five of the country's islands are consistently voted into the Top 10 Best Islands in the World (ranked by Conde Nast Travel) list. For the first six months of this year, I lived in a small university beach town, about a 1.5-hour flight from Manila, named Dumaguete.
In Dumaguete, I rented a lovely apartment just minutes away from the beach. I ate out almost every day, enjoyed weekly massages, and had a housekeeper clean my apartment twice a week. Even with a lifestyle unaffordable in the US, my living expenses in this beach town was less than $1,200 per month. Moving to the Philippines was definitely the right decision.  
Natalie from The Best of Turin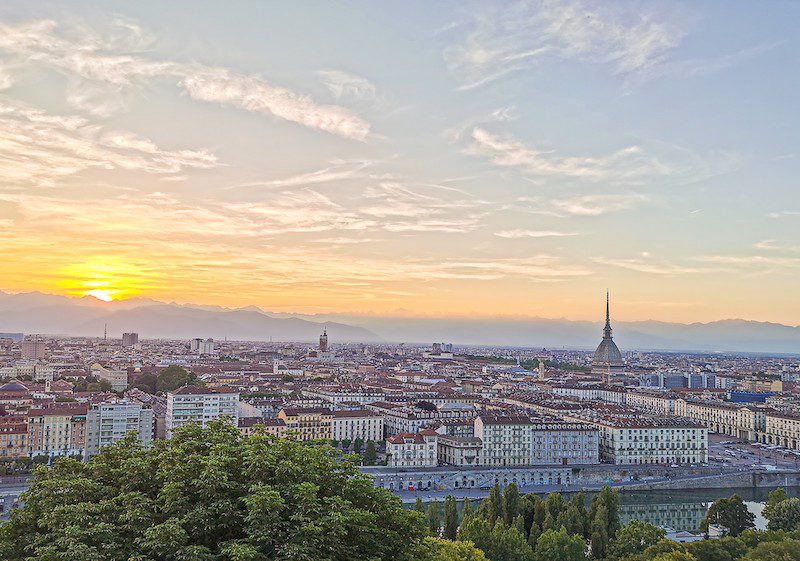 Italy is a travel destination that many people dream of, but Turin is not on most people's radar, not for visiting or living, which is a pity as it is a real gem. That is one of the reasons that made my husband and I move from Bangkok, Thailand, to Turin, Italy.
In 2014 we left Brazil to travel the world; after a couple of years we chose Thailand as our new home.
A few years later, we decided that it was time to experience a new place, new culture, new cuisine, and a new lifestyle. new possibilities and new opportunities are what motivated us to move (again). All great reasons for moving to another country. Not a job, not family issues, not politics, we moved to Turin to have a new life experience, and after a year living here, we are happy with our choice.
Turin has an incredible royal past.
It was the address of the House of Savoy and the first capital of unified Italy. You can see its royalty in the architecture, green and wide boulevards, parks and palaces. There are 22 palaces and royal residences in Turin and its surroundings; all of them are UNESCO heritage sites.
Turin also has a modern history, as it was one of the most important industrial cities in Italy. The old factories are being turned into art galleries, coworking spaces and trendy restaurants.
The Alps beautifully surround the city, and there are plenty of green spaces to relax or practice sports. You can run or cycle by the Po River or at one of the many city parks in summer, while in winter you can get a one hour train to the ski slopes.
And let's not forget the food. The region of Piedmont is famous for the truffles, the cuisine, the Barolo wine, the chocolate, the coffee and for being home of the Italian Vermouth. With so much to see, do and taste, choosing Turin as our new home was easy.
It's the fourth largest city in Italy but still very authentic and waiting to be discovered by people who dream of visiting or moving to Italy.
Steph from Book it Let's Go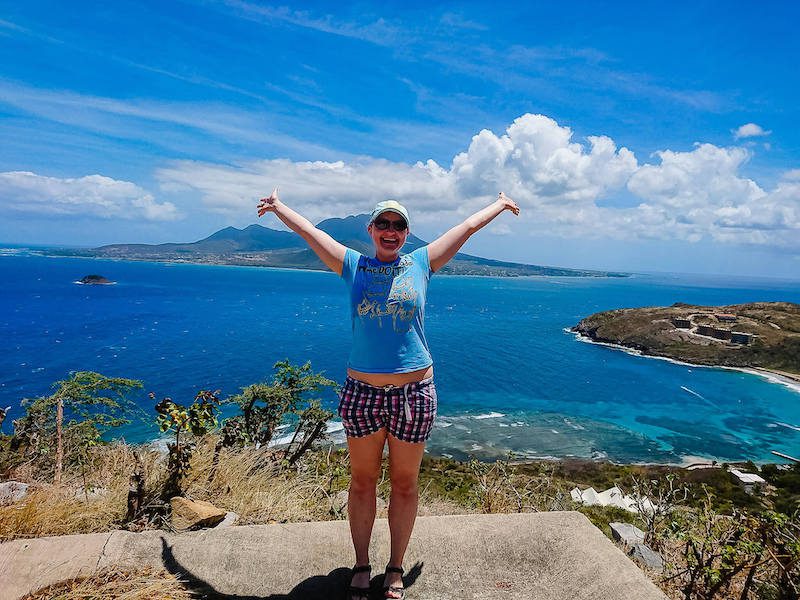 As a veterinary nurse my job varies so much day to day but after 10+ years in practice I was emotionally and physically drained. I was browsing social media one evening when a former colleague's post piqued my attention.
Vet Nurse Wanted in The Caribbean!
After a couple of messages reconnecting with my old friend, she convinced me that I should apply for the position, I talked it through with my husband and before we knew it, we were flying to the tiny island of St Kitts in the West Indies for an interview. The job was to teach anaesthesia to veterinary students at the American veterinary university located on the island.
I had never taught before and I had never worked with large animals, but it seemed like exactly the change I was looking for.
So, in February 2019 we packed up our lives and moved to St Kitts so I could teach at the university. Now my days are spent teaching students how to safely anaesthetise different species of animals from cats and dogs to donkeys and sheep. Teaching is so rewarding and such a change from general veterinary practice.
Living in St Kitts is beautiful with beaches around the island and a volcano covered with rainforest, there are so many things to do and our quality of life has improved so much. We now spend our free time outdoors hiking and snorkelling and diving instead of watching TV.
However, living in St Kitts is not without its difficulties. No matter where you go, there are challenges of moving to a new country and we have learnt so much from living abroad and now we have the expat bug. We don't think we will be returning to England anytime soon.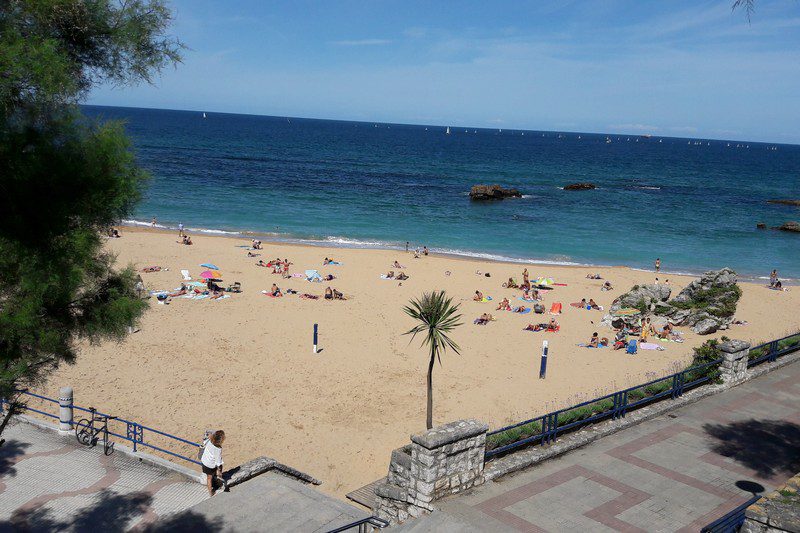 Originally from the UK, I've lived in Spain for the past three years. I moved over to work as an English teacher, although this was more a means to an end as my main objective was just to live in Spain.
Having done a lot of travelling over the last 10 years, I knew I wanted to move to a different country – to really experience living there. You get more than you would from merely visiting a place for a few days and it allows you to become fully emersed in the daily local life.
A friend of mine suggested studying a TEFL (Teaching English as a Foreign Language) qualification and from there I found a job relatively easily. Many people who choose to teach English abroad head to South-East Asia. However, that never appealed to me.
Spain was always my first choice and had been in my mind since first studying the language in high school.
A seven-week trip around the country a few years ago only increased my desire to go for longer (and made me realise my Spanish wasn't anywhere near as good as I thought it might be).
I initially wanted to stay at least six months, which quickly became a year and now, despite a brief thought to try other European countries, I can't see myself living anywhere else.
While teaching isn't a long-term career goal it allows me to work in the country and get to know more about Spain. Three years later my language level has increased dramatically, and I'm fully immersed in the culture while having a deeper knowledge of the fascinating history.
Despite having travelled around much of Spain there's still much more I want to see and do. It could be a while before I look elsewhere.
Pauline from Beeloved City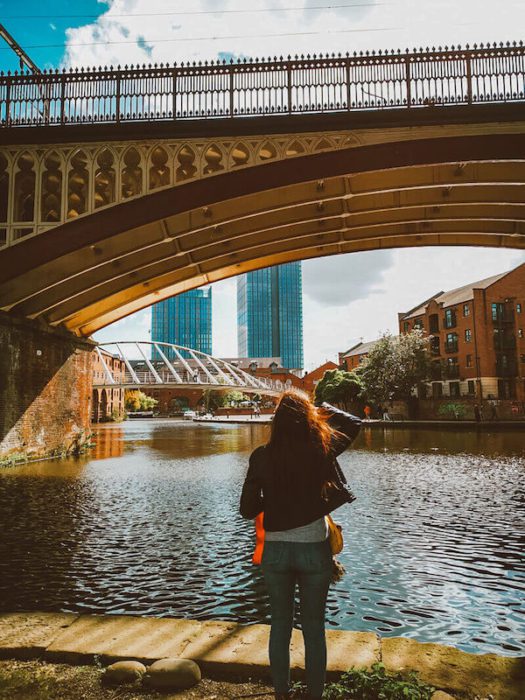 Although I always wanted to live abroad, the UK has never been a place I ever thought I would move to. I grew up in the south of France, I speak Italian, I was visiting Spain all the time… everything was pushing me to move to a sunny and warm country. 
In 2016, after spending an amazing year backpacking in Australia, I came back to France. The plan at the time was to stay in Europe for a while before going back to Oz. After only a couple of weeks, I got a call from a British company asking me to come to England for an interview.
Long story short, I got the job and another 2 weeks later, I was moving to England! 
At this point, moving to the UK was just supposed to be a stepping stone in my professional career that could help me find a job in my field in Australia.
As it turns out, 4 years later, I am still in the UK! And loving every second of it! The UK stole my heart in a way I wasn't expecting. The people, the culture, the landscapes… I completely fell in love with this beautiful country! It became this cosy and warm place that I am proud to call my home.
Since I moved here, I never felt the need (or will) to move again. I still love travelling just as much but I'm also glad to come back to a place that feels like home, Manchester!
Corritta from Itz a Family Thing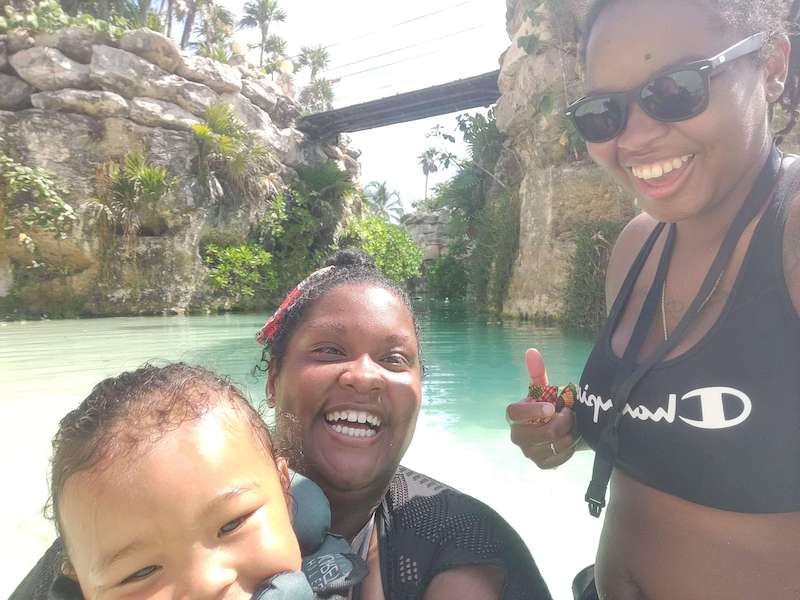 Our family moved to Mexico, after a series of unfortunate events, much like the Netflix show. It started with the pandemic ending our dreams of having a family gap year.
We saved for 3 years, then sold everything to travel the world together, and that went bust. All of our travel plans were canceled, and we had to figure out what to do. We decided to go back to our hometown to regroup then the next bombshell hit us.
In August, my position was terminated, and suddenly I was out of a job. We had to figure out how we were going to go from making $6,000 a month to less than $450 a week on unemployment.
After talking it through with my wife, we decided Mexico was the best place for us to move.
It was one of the few countries letting Americans in, and the tourist visa is valid for 180 days.
For us, it seemed like a no brainer. Although traveling with a toddler is no easy feat, we made the leap. Based on our research and past experience, we could live comfortably with unemployment and our savings until I found a job.
It has been two months since we moved to Playa Del Carmen, Mexico and it has been one of the best decisions we've made. We can live comfortably on $1,000 a month as a family of 3. Our apartment is $350 a month and is a 15-minute walk to the beach. The grocery store is less than a 5-minute walk, and we can get to shops and restaurants in a taxi for less than $3.
Honestly, we love it so much that we are considering making this our long-term home when we are done traveling.
It is refreshing to be in a place where we aren't racially profiled or experience crippling fear and anxiety because of the color of your skin.
Here we truly feel free.
Bruna from I Heart Brazil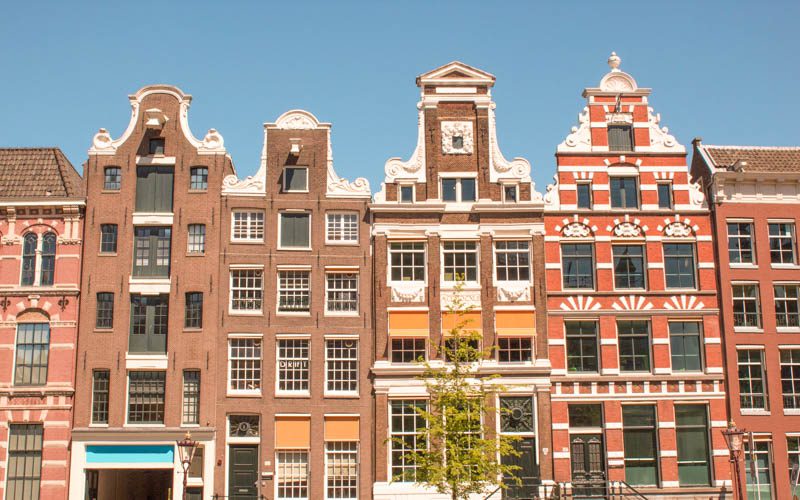 Back in 2014, I left the sunny Brazilian beaches to bike my way through intertwining canals in the Netherlands.
There are so many reasons to live abroad, but I came here to be an au pair. The reason I chose the windmill land is that the people speak fluent English, it is easy-peasy to travel around the country, and Amsterdam is ridiculously pretty, of course—how can anyone say no to that city?!
My year abroad was supposed to last one year, but early in my au pair life, I met a Dutch guy that later became my boyfriend, and today, he is my husband.
When my year was coming to an end, I considered studying or being an au pair in Belgium so that we could still be close to each other.
However, study costs are incredibly high for citizens whose countries don't have an exchange agreement, and that option quickly was out of the question.
The au pair program in Belgium didn't work out either, so we decided to move in together.
Moving to Brazil wasn't an option for my husband at that point because he had just experienced family losses, so he wanted to be close to his relatives.
Still, making him an expat in Brazil is an option we don't rule out.
Christian from Punta Cana Travel Blog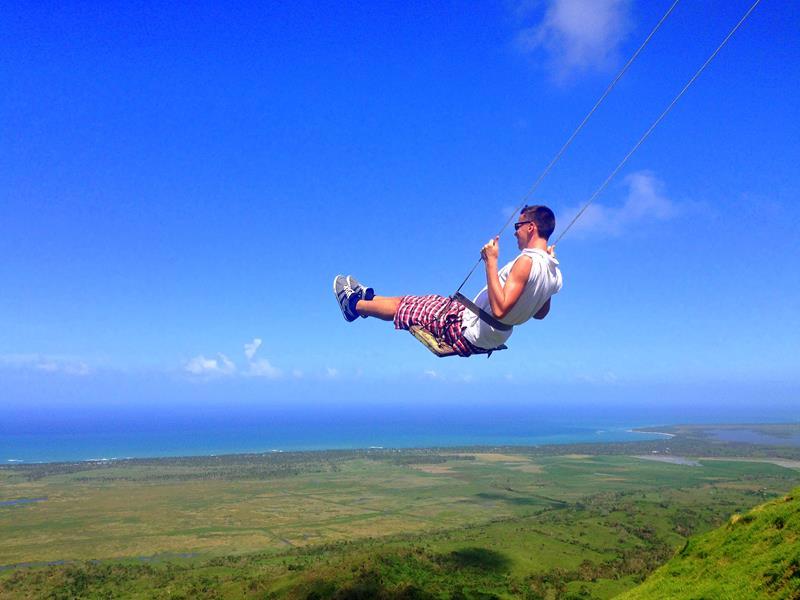 Back in 2015, it was time to decide on a new country to live in. After I had been living three years on the tiny little island of Grenada in the southern Caribbean and traveling the world for a year, a job offer from a tour operator popped up in the Dominican Republic. I studied tourism in Germany, so it was a perfect fit.
The Dominican Republic?
I didn't speak Spanish at this time and haven't visited before, so why did I choose this country?

First, the Caribbean is an amazing place to live which is why I decided to move again to a country on this subcontinent. The sun is always shining, the beach is never too far away, you can splurge on delicious tropical fruits (and Caribbean rum 😉) and it never gets cold. Furthermore, the Caribbean culture is closer to our western standards than any Buddhist or Hindu traditions in Asia for example.
Second, I am an adventurous and flexible person and knew I would (probably) do well in the Dominican Republic.
I got rewarded with an amazing country to live in which is so much more than only Punta Cana. It is one of the cheaper places in the Caribbean and offers a variety no other country in the region can compete with. Pristine beaches, beautiful scenery, hidden waterfalls, soaring mountains, secluded fishing villages, unique history, welcoming people and a vibrant nightlife are just a few of the aspects you can experience while living in the Dominican Republic. Those are perfect conditions to explore the country during the weekend and even I am traveling a lot domestically, there are always new things to discover – even after more than 5 years in the country.

Last but not least, the Dominican Republic offers the best of both worlds: it has the charm and unique culture of the Latin World but offers the paradise feeling of the Caribbean. What do you want more when looking for a new place to live? Who needs better reasons to move to another country?
Leyla from Offbeat France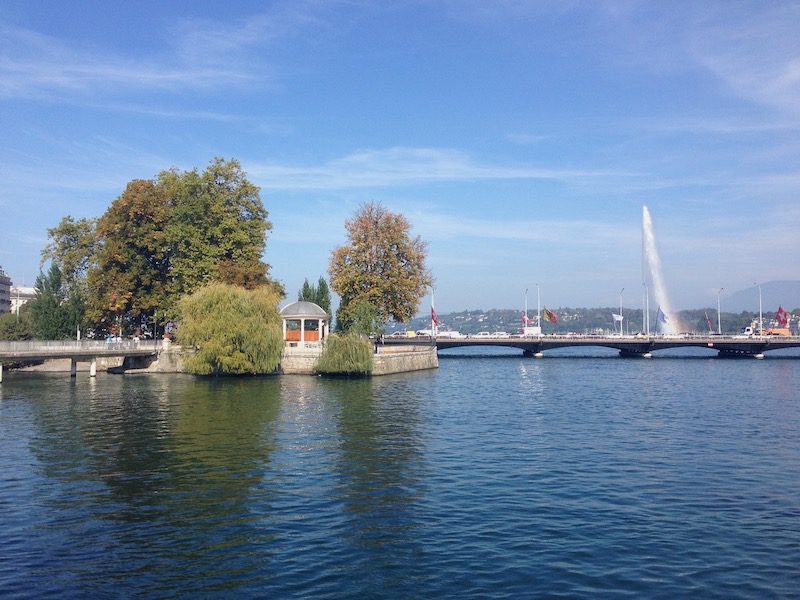 In 1984 I was a reporter in Montreal, a city I adore and where I had lived for more than ten years.
It was February, and I was reporting on a bus strike at 4am.
As I pulled out my microphone, it stuck to my hand, frozen.
It was the final straw in a winter of swirling snowstorms and outdoor waits, and the words flashed across my mind like an old-fashioned movie marquee: "It's too damn cold to be outside."
In a strange dance of circumstance that involved overstaying a welcome in a warm restaurant and deep discussions about the state of the world, I was offered a job in Geneva to fill in for someone going on leave for 18 months.
Did I mention it was 1984? Well, I'm still here.
Or at least, I'm next door, in neighboring France, where most people live when they work in Geneva and can't find one of the city's extremely scarce apartments.
I had the best of two worlds (I say 'had' because I'm retired now). During the day, I worked in an international environment, with people from every country on the planet, doing things I felt passionate about and possibly, in the tiniest of ways, making the world a bit more livable. I first worked in civil aviation but then moved to an environmental organization, and then to the United Nations, where I worked in public health.
In the evenings, I crossed the border into France, to a rural area filled with cows and fields and mountains and fabulous food. I renovated a huge farmhouse (which cost far less to buy than the tiniest of Geneva apartments) and I felt each weekend was a mini-vacation.
I still miss Canada, my friends and the kindness of people and yes, the powdered snow of winter forests. When I reached Geneva, I realized I hadn't quite aimed south enough. We still had winters, but at zero degrees, a little more manageable than that bus strike where temperatures fell to minus 32.
And I love being in the heart of Europe, a mere two hours flying time from just about anywhere on the continent.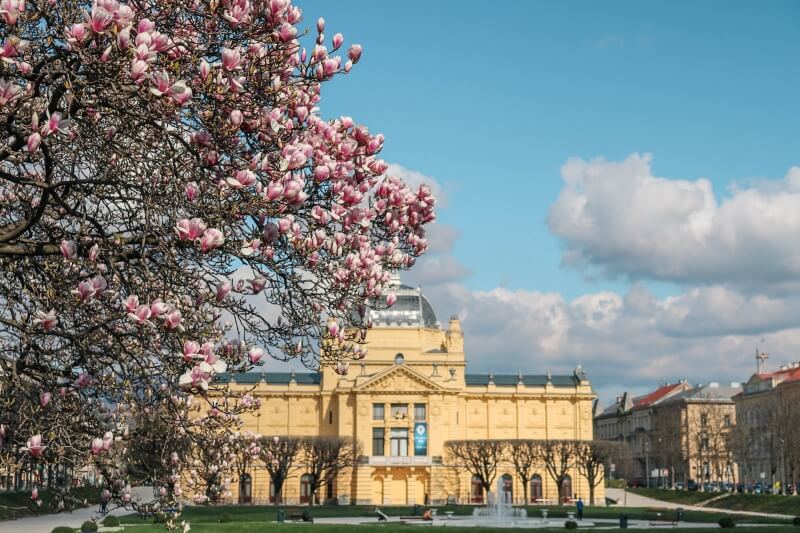 It's hard to pinpoint exactly what made me move to Croatia. 
I was born and raised in the USA to Croatian immigrant parents, and because of our deep family roots, we made frequent visits to the homeland. Several weeks spent catching up with relatives and swimming along the Adriatic Coast every other summer left me with some pretty incredible memories. 
Back then, however, visiting Croatia was only associated with fun family holidays. 
It was never a place I could imagine myself living one day.
Fast forward to college graduation, after which I decided to pursue my MBA in Zagreb, Croatia. 
My initial plan was to stay in Croatia for one year – the duration of my program. However, I quickly realized that I was really enjoying my life there. Coming from the US, I was so accustomed to the glorified hustle and the live-to-work mentality that it was surprising to find things in Croatia so much more relaxed. It was one of the best effects of moving to another country. 
It did not take me long to fall in love with the culture and this attitude toward life.
Since then, my plan to move to another country for one year turned into six years of living in Croatia with no intention of returning to the USA. During this time, I ended up finding a job, learning the language, and even meeting my future husband.
Alexandrina from EarthOSea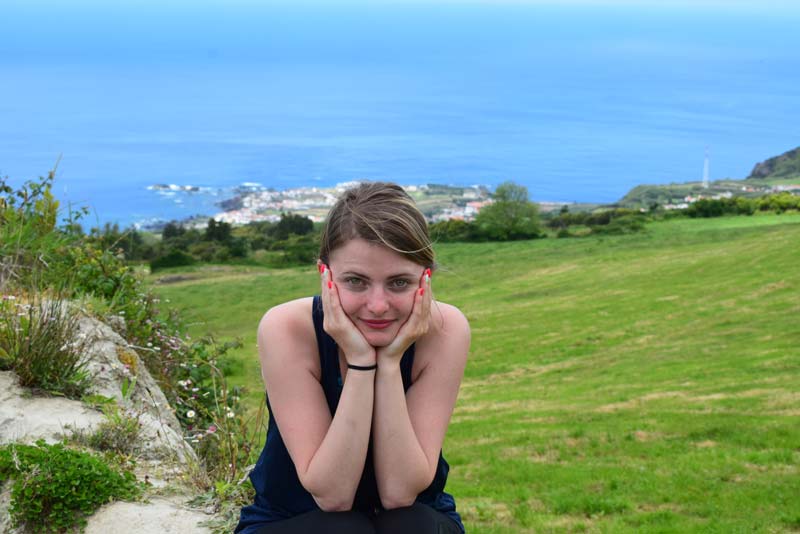 In 2018 I visited Portugal twice, first time was in the Azores and the second time was Madeira. Honestly, the Portuguese islands made me fall in love with this country! That's why I made the decision to finish my master's degree in Portugal and have the chance to explore it a bit more. Thus, I moved over to Lisbon in Portugal from Sofia, Bulgaria for around 6 months and lived my dream!
Portugal is a truly enchanting country full of places to explore. Every part of Portugal is different from the rest and it feels like entering a totally different world. The country is so rich in culture wherever you go and there are always some kind of festivities. The Portuguese people are traditionalists and they love festivals, so they actively participate in them. Thus, wherever you go, you will for sure witness a festival or some sort of gathering. The Portuguese surely know how to have fun and make their life more cheerful.
On top of that, they are one of the most hospitable people I have ever met!
Honestly, if I had the chance to choose where to stay and live my life, I would definitely pick Portugal. Life is Portugal is pretty laid-back, people are never in rush, they take things slowly and give time for things to grow. They don't like to push things, but instead let them be as they are.
Most importantly, Portuguese people consider life to come first. They always make sure they feel okay and you as their guest too. And that is something I truly loved about them and their culture!
Surely, I plan to go back to Portugal, whether it will be for a vacation or to live there. The country has so much to offer in terms of the good life and making your dreams come true, that I would suggest to everyone to try it! There are so many good reasons to relocate to Portugal. It is truly worth your time and you will learn a lot along the way!
Zarina from Dutch Girl in London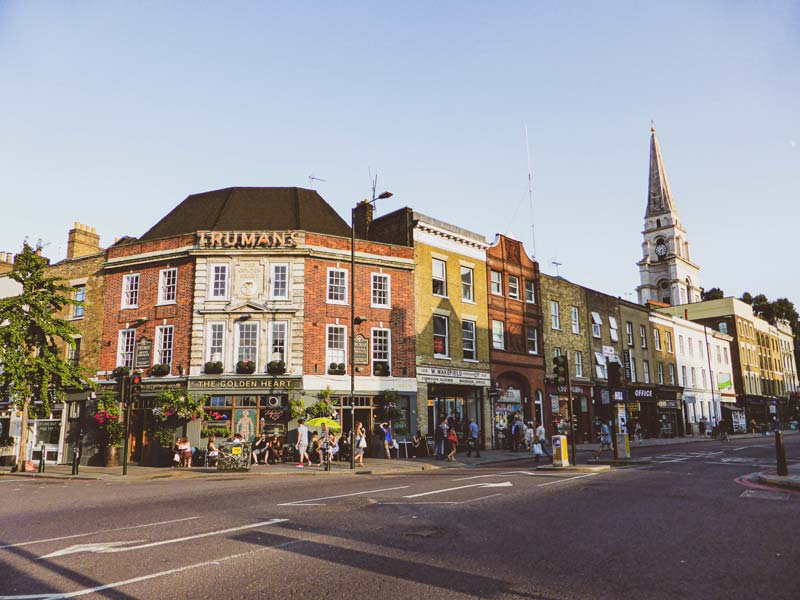 It's been eight years ago now that I moved from the Netherlands to the UK. The reason I decided to move to another country.
Simple: love.
I met my now-husband eleven years ago at a film festival in the Netherlands where I was working as the VIP guest service coordinator.
Amongst the Dutch celebs and international film stars, there was also this British electronic music composer whose personality was quite the opposite of his moody music. We hit it off immediately and had the greatest fun together, laughing at the ridiculous behaviour of some of the movie divas or secretly observing new romances unfold. No romance for us though. Instead, we connected on MySpace (who remembers that?!) and parted simply as friends.
Until … our paths crossed again one day and we immediately clicked again. After a very long courting period that mostly took place via email, I went to visit him in London. I had never been so nervous for a trip before! There was no reason for this though as it just felt so comfortable right from the start.
After two years of numerous weekend trips to London, we reached the crucial question: What now? We had seen each other so often, but our time together was always very limited. So, as I figured London seemed a whole lot more exciting than my hometown of Tilburg, I decided to move to England. If it didn't work out, we had least tried living in a foreign country.
Fortunately, it did work out!
We celebrated our wedding day with our friends from all over the world in London seven years ago. If it weren't for Brexit, I couldn't have been happier in my new home country.
Shortly after moving to London, I started my Dutch-language London walking tours and my blog Dutch Girl in London that focuses on insider London tips, including my favourite neighbourhood Shoreditch, and its amazing street art.
I'm not sure how our future in the UK will pan out, but I'll never regret having made that decision to move here!
Ruby from A Journey We Love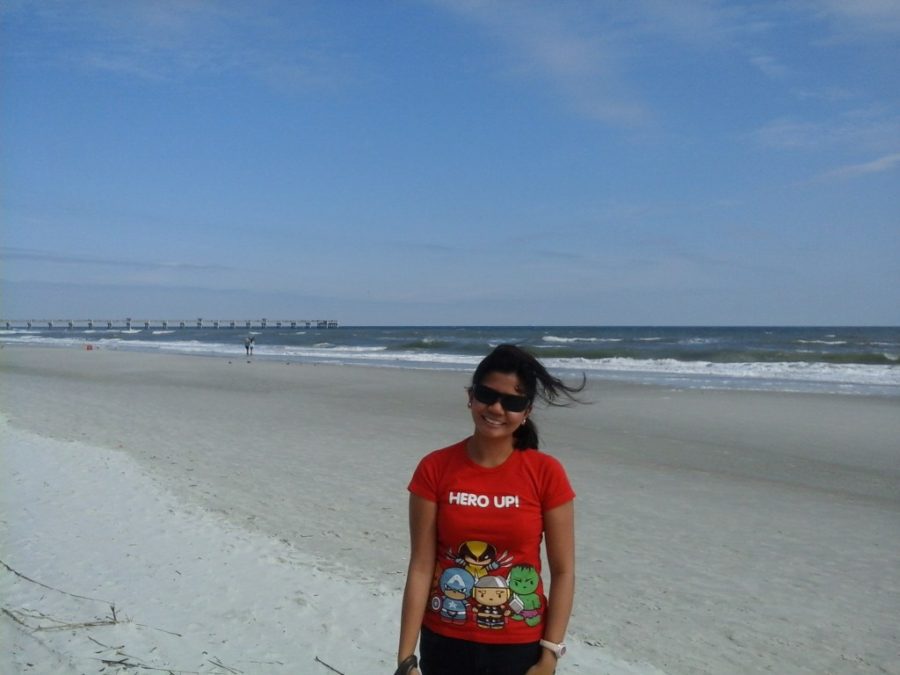 I moved to the USA, specifically Jacksonville, Florida, for a job opportunity. I was working for a multinational bank in the Philippines when they offered me a job at a newly set up office in Jacksonville, Florida. My employer was covering the cost of my move, visas, and even helping me get acclimated to the new city that's going to be my home. Is there any better way to go about moving to another country?
I technically did not choose to go to the USA.
If I had a choice, I would have gone to the UK, where I was sent to work a few years back as well. 
However, it is such a great opportunity and one that I would not want to pass up since it's hard to get to the USA. And now, my expat journey led to me becoming a citizen. 
The USA is huge, 50 new states to explore, plus the Caribbean and Central and South America all within a short flight away. For a traveler who always wants to discover new places, why not go, right? 
Frankie from As the Bird Flies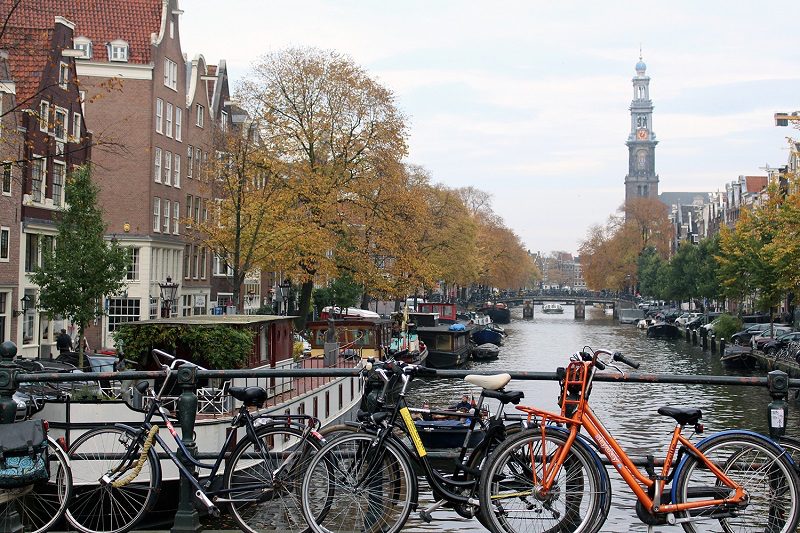 My Aussie partner and I moved to Amsterdam seven years ago, after nearly two years of nomadic life, and prior to that we had both been living in London. 
During our travels we'd spent a summer house-sitting in Amsterdam and we had such fond memories of it we were super keen to return. In fact, the whole year that followed our three months living in Amsterdam's Old West neighbourhood nowhere we travelled to really came close to the relaxed lifestyle, beautiful city views and healthy cycling city ethos we enjoyed.
In fact, it's fair to say that bikes were one of the biggest reasons we moved to Amsterdam as cyclists in London we never felt safe and had far too many near-misses to mention. Cycling in Amsterdam is really a dream thanks to its flat landscape, beautiful canal views and most of the time, safe bike paths that cover the whole city, and beyond!
As we were already freelancers with an international client base we weren't tied to London or the UK (or Australia) but until we spent time in Amsterdam, we also didn't feel a pull to anywhere else.  
Another reason we moved to a different country and stayed in Amsterdam is that we were ready to start a family. And while I always assumed I'd do that in the UK, when I did fall pregnant 18 months after we moved to Amsterdam, we were so in love with the city we didn't want to leave. 
From my research, I also came to learn that having a baby in the Netherlands was a very special experience with their midwife-led and mother-empowering approach to pregnancy and birth being revered around the world. 
I then also started to read about UN research that revealed Dutch kids were the happiest in the world, so raising our son – and his brother who followed three years later – in the Netherlands became a very special opportunity. 
I can't say that raising kids here has been easy or problem-free, but I can say that I really appreciate the heavily Montessori-influenced approach that people and institutions have here which means the focus is on empowering both parents and children to have fulfilling and balanced lives.
Laurel from Monkeys and Mountains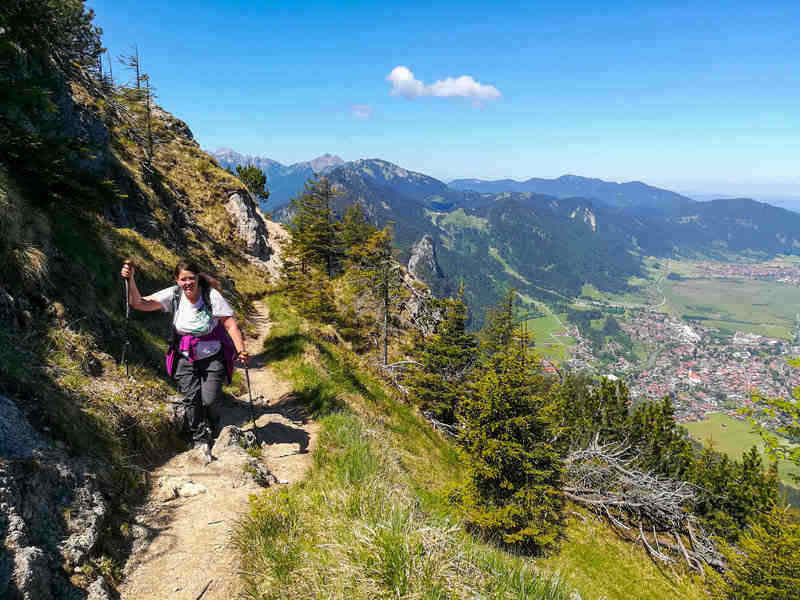 I met a German guy while scuba diving in Costa Rica. We started a two-year Transatlantic relationship before I took the big step and left Canada to move to Germany. I knew it was a big risk, but I'd rather try and have it not work out than wonder "what if" the rest of my life. 
Besides, I'd always wanted to live in Europe. 
I gave up a high profile job and found myself in German classes four hours a day trying to get settled in. Learning German and losing my corporate identity weren't easy but I focused on the new and exciting opportunities the move could bring, which it did. 
I'd always wanted to start my own business but didn't have the courage to do so in Canada since I had a secure job that I liked. Now that I didn't have a job it was the perfect chance. I started a travel blog and after two years of working hard at it with disappointing results, it started to do well. I couldn't believe that I was getting paid to travel, and not just in Germany, but all around the world! 
When the relationship ended eight years later, I contemplated moving back to Canada. 
While trying to figure out my next step I unexpectedly met someone else and fell in love. He's Spanish but has a job here, so I decided to say. I don't think I'll be in Germany forever but I'm still happy exploring Munich ten years later, owning my own business which I had only dreamed of doing, hiking in the German Alps every weekend with a man I love. 
When you take a big risk like moving to another country, things might not work out the way you planned or wanted them to, but that can lead to new adventures, and isn't that what life is all about? 
Anisa from Two Traveling Texans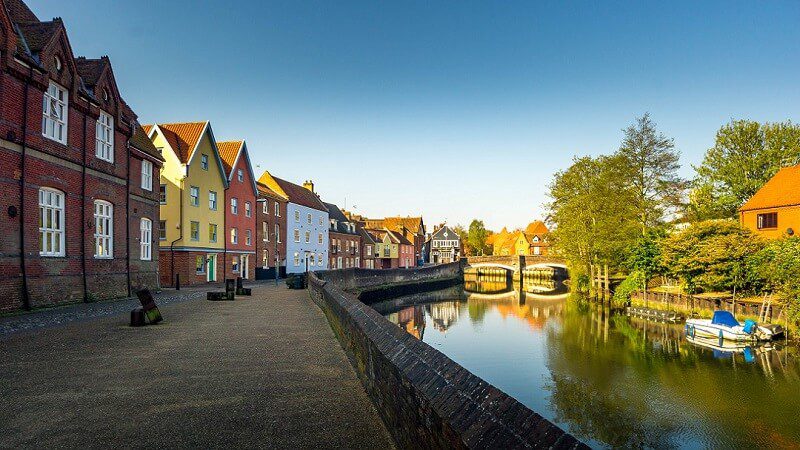 My husband lived in the East of England and I lived in New York City.  After two years of living in a trans-Atlantic relationship, we knew it was time to close the distance.  It was getting harder and harder to be apart, so we got married and I moved to England to be with my love.
I decided it was better for me to move to England for a few reasons.  
I fell in love with the city of Norwich where my husband was working.  It's so picturesque and there would be lots of things to do within walking distance of our apartment.  Plus, I could easily take the train into London or go to the beach on the weekends.  
The cost of living was less since we would not be living in London.
Healthcare costs would be covered by the National Health Service (NHS)
I liked the idea of being closer to Europe so I could explore it more.
The visa process for me to move to England would be faster.
It wasn't an easy decision to move to another country.  Moving far away from my friends and family was difficult, but I don't have any regrets.  I may still be adjusting to living in England, but it is home and I am thankful to be with my husband.
Claudia from The Visa Project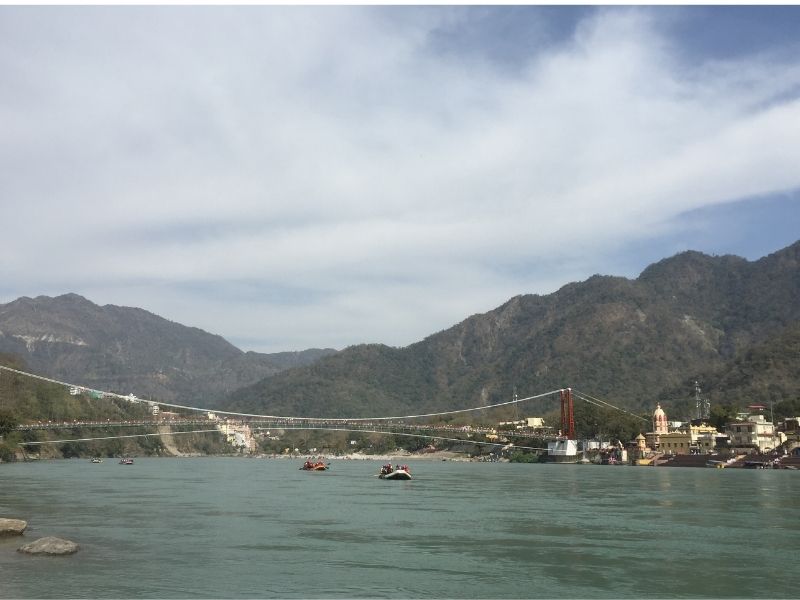 My fascination with India started, probably when I turned 15 or so. 
I can't pinpoint what exactly it was. Maybe it was a Bollywood movie or a classical dance or a picture of Taj Mahal. Or a religious ceremony in a temple. 
But you see, I was living in Colombia, a country very far away from India. And I was not ready to make the decision to venture out to the other side of the world, just because I was fascinated. 
The tipping point for me was when I met an Indian guy travelling in Colombia, and fell in love head over heels. We dated for a few months, and travelled all over Colombia. He spoke fluent Spanish and would answer all the questions I had about India.
At the time he was working in Colombia and we wanted to take things slowly. However life had other plans and he had to move back to India, but not before proposing me for marriage. 
So I flew to India after a few months, and we had one of those big fat Indian weddings and then I got my Indian visa extension as a spouse. 
Since then, I have traveled quite a lot in India and learnt many things about the Indian culture and the people of this country. It's like a second home for me now.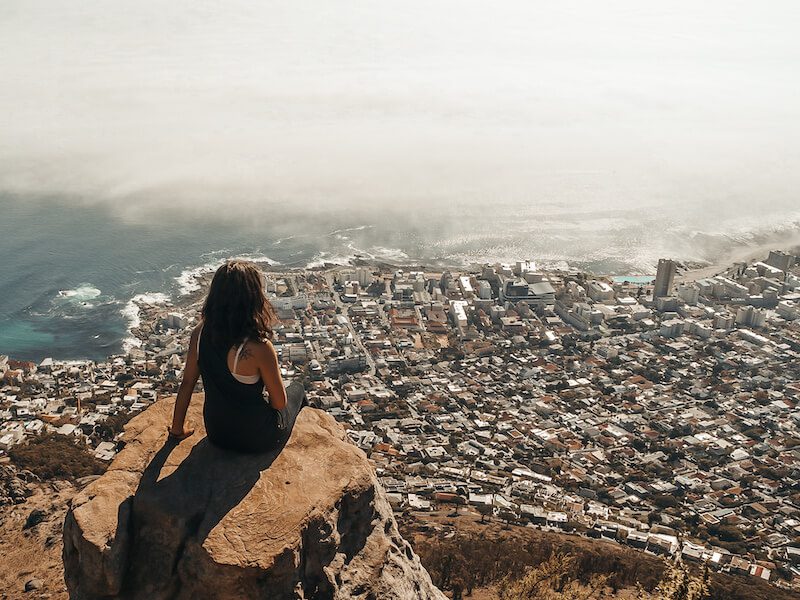 In the last five years I have been living in Cape Town, South Africa, Prague, the Czech Republic, Germany and Bosnia and Herzegovina. And it all happened by just a chain of coincidences that I was happy to embrace.
When I first moved abroad, to Cape Town, it was because I felt stuck.
Stuck in a corporate job and stuck in my home city where nothing ever changed! It sounds cliché but it made me take the leap and move to South Africa – 20 kilograms and high hopes as luggage. It being an English-speaking country and the fact that there was no time difference surely helped!
And just after a week there I found what I was not looking for: Love.
The One, to be precise and when he had to move back to Europe for his job, there was only one question: Will you join? And I did. Was it hard? Oh yes, it was. I was surely not ready to leave South Africa and I missed it terribly.
Did I regret moving to another country? No! Actually, I don't think you can ever regret a move abroad – you just learn so much.
Come 2020, we realized that Europe is not for us and were looking to move again. And just how life goes sometimes, my partner got his old job in Cape Town back.
When we were more or less sitting on packed bags, the pandemic hit Europe in full force. After contemplating where we could sit it out, there was one country that came to mind – my partners' home – Bosnia and Herzegovina.
His family still lives here, and life is cheap!
A few weeks turned into a few months and we are still here, thanks to Covid – waiting to be able to move to South Africa. The last six months have been hard, I do not know the language and the country well. But what I learned in the last years is that coincidences always come with opportunities.
So, I'm making the best of it, being sure I'll miss Sarajevo once we leave!
Daniel from Top Travel Sights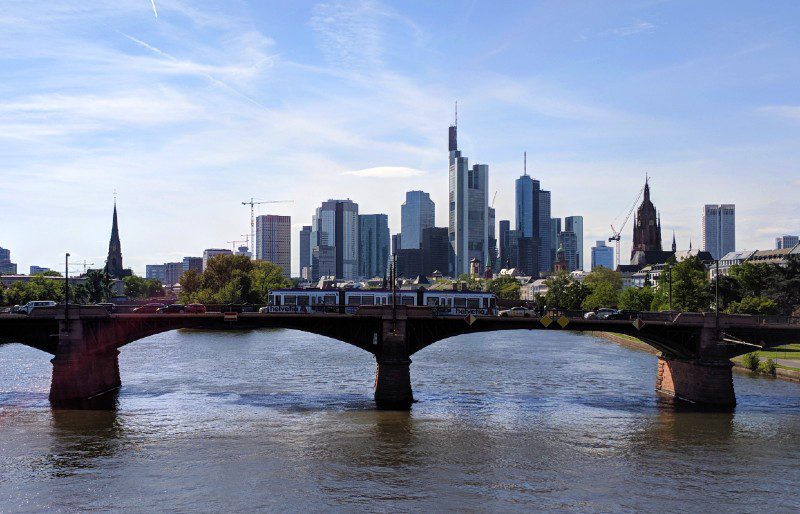 Frankfurt was never on the list of destinations I originally had in mind when I left Spain, my home country. To be honest, I had no idea where to go! But I knew I wanted to move to another country.
Since I was a teenager, I knew I wanted to experience life in different countries. Back then, I was lucky enough to spend some time in Slovenia as part of a high-school exchange, and I fell in love with the experience! So, naturally, once I finished my studies, I tried to find a job outside Spain. I couldn't make up my mind and decide where to go, so I took the first chance I had and ended up in the UK.
I worked there for around two years before quitting my job and embarking on an epic year-long trip I wanted to do for a long time. It was an incredible journey!
While travelling, in the unlikely country of Turkmenistan, I met my girlfriend Ilona, a like-minded avid traveller, just like me.
After almost a year on the road, I found myself, once again, looking for a new country to call home. But unlike the last time, now I knew exactly where to go. Ilona was German, so that was the obvious choice.
Thankfully, my job as a videogame developer gives me quite a lot of freedom in terms of job-seeking, and Ilona was in a similar situation. I applied at multiple game studios and finally ended up choosing the Frankfurt one. The city is a great place to live. I love how modern and international it is! You can find food and fellow expats from all over the world. And its location at the heart of Europe makes it the perfect base to keep exploring and travelling together.
Julie from Julie Dawn Fox in Portugal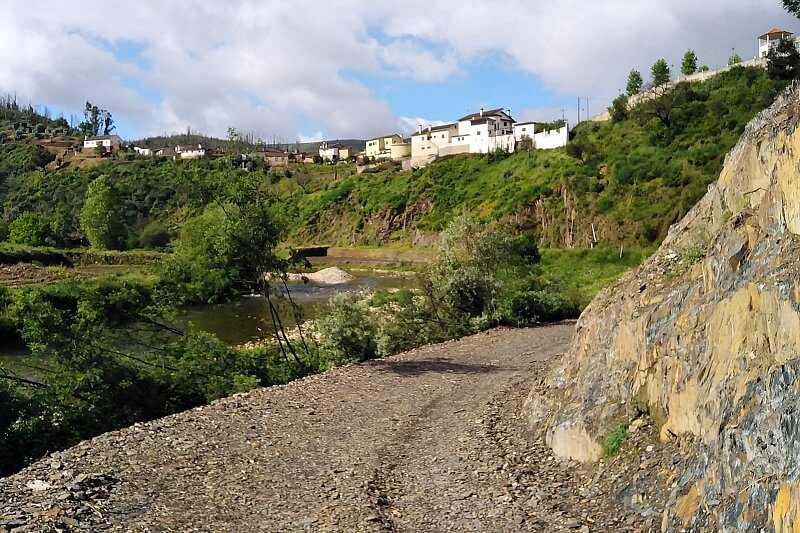 I moved to Central Portugal back in 2007, pretty much sight unseen.
At the time, I was a teacher of English as a Foreign Language and I'd spent the previous few years in Venezuela and Tanzania. Although I'd learned a lot from working in these countries, I was tired of the transient lifestyle and wanted to put down roots closer to my family and friends in the UK. I applied for a job in Coimbra and got it.
The very first day I arrived in Coimbra, I felt at home, and safe, something I'd definitely been missing in Caracas! I loved the historical buildings, the river, green spaces, and the general atmosphere of Portugal's former capital city.
I got to know the culture through my students, friends, and trips to other parts of Portugal. My understanding really deepened when I started my blog about living and travelling in Portugal in 2010.
I now live in a tiny village where I love being surrounded by nature and go walking every day. Portugal has such beautiful and varied landscapes and you don't have to travel far to be in a completely different setting. I've become a hiker since moving here and Portugal has so many amazing hikes; in the mountains, along the coast, and along ancient pilgrim trails like the Portuguese Camino de Santiago. I also love the colourful cities, the historical villages, and the calm of small towns.
Karlie from Bali Buddies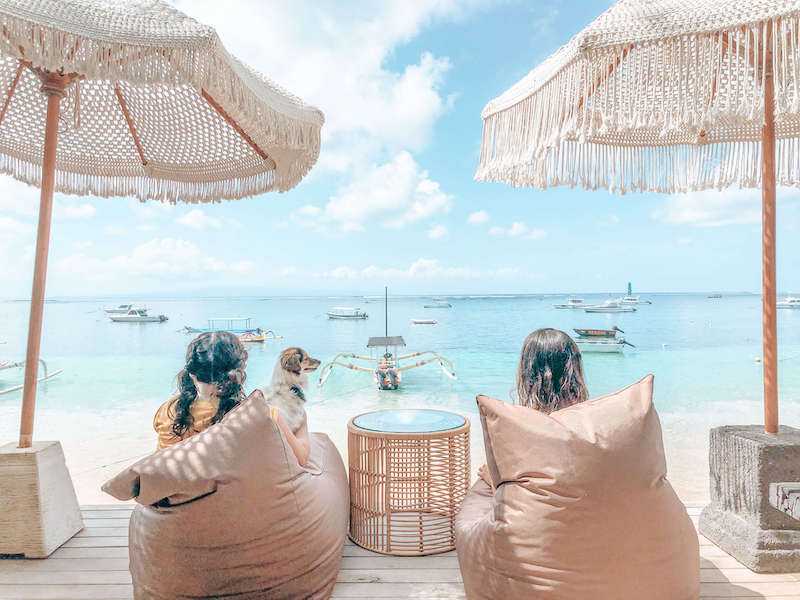 Bali was always one of those places that I felt instantly connected to, ever since my first visit as a teenager. As Iife went on, I visited as often as I could, falling more in love with the island and its people on each visit.
Eight years ago, after a trip with my "mum" friends to Bali, a friend convinced me to start a Facebook page to share all of my tips on visiting Bali. Little did I know at that time that the Facebook would turn into two businesses and see me move my family to Bali full time just four years later.
Bali Buddies quickly became a travel agency, helping hundreds of people enjoy the best of Bali.
Being a travel agent is something I had to learn on the run and was quite different to my years spent teaching.
As Bali Buddies popularity on Facebook and Instagram grew, so did our website visitors. This then led into opening up my Indonesian company Bali Buddies Media, where we create marketing for many Bali businesses.
It was this business that gave us access to residents' visas, and by that time I was making enough money to justify selling up our Australian lives and making the move to Bali full time.
Fast forward four years and we love living and working in Bali and couldn't imaging being anywhere else during this time of our lives. Never would I have thought all of those years ago on my first visit, that Bali I would one day become my home!
The Final Chapter
Leaving your home country isn't easy, but you just read 34 reasons why people do it.
Do any of these stories inspire you to move to a different country? Let me know in the comments below.
PS: If there are any bloggers that you want to know more about, and would like them to be part of my expat interview series, let me know. I'm always open to suggestions.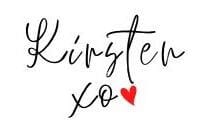 TL:DR Pin it for later